How To Connect Coinbase To Metamask? Step-By-Step Guide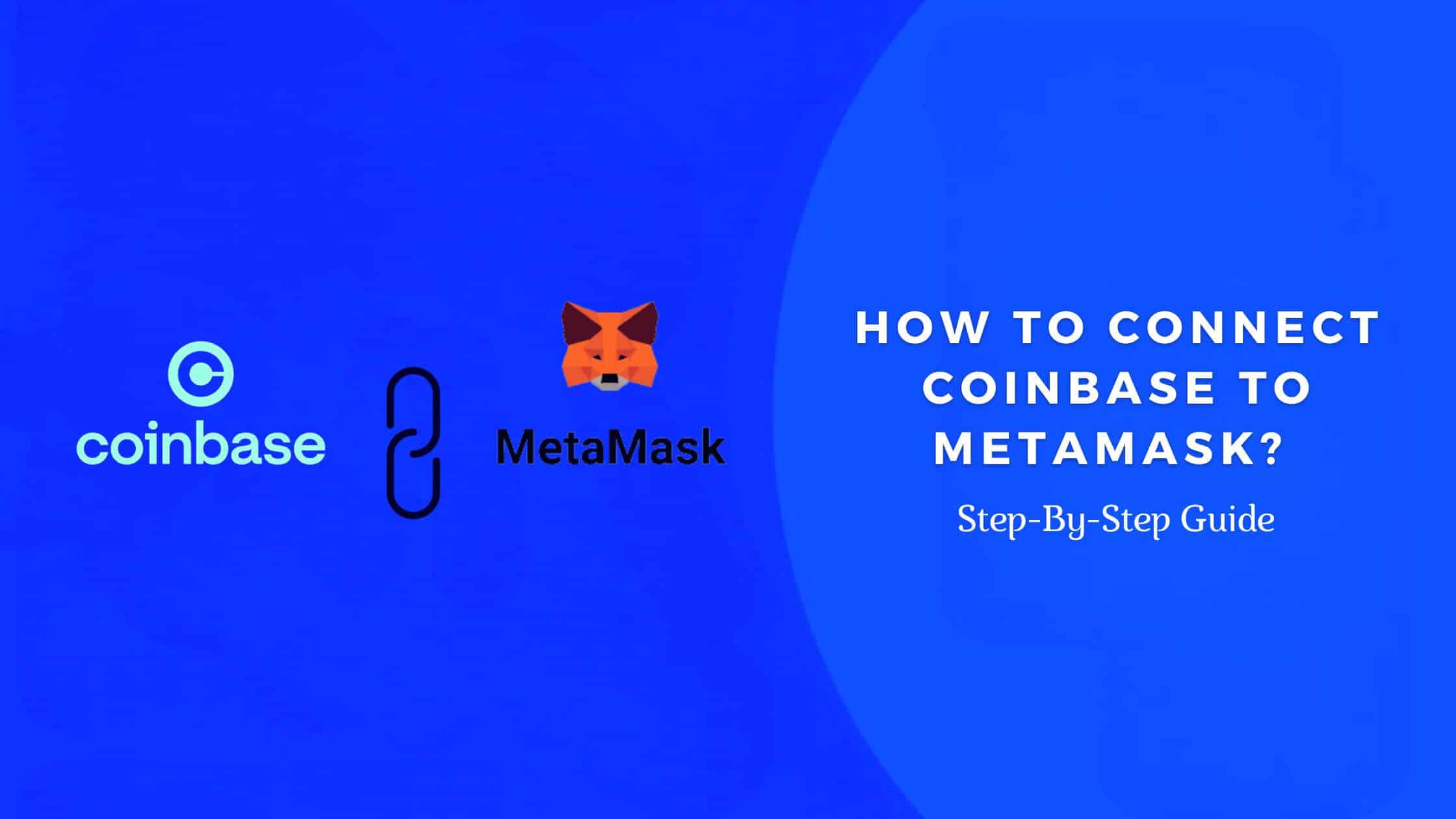 Cryptocurrency has emerged as something akin to the currency which enjoys legal tender. While the latter is stored in bank accounts, the former is optimized to function in separate wallets.
These wallets are independent applications that allow the holder of the crypto assets to store and hold their coins, tokens, and assets. Metamask and Coinbase are important crypto wallets that help to protect your cryptocurrency.
What Is Metamask? Where It Is Operating?
Metamask is an important platform that links a browser and blockchain network. It supports the execution of smart contracts to deal effectively with crypto assets. It helps to provide a digital space to safeguard the tokens and coins from unauthorized access.
It protects such spaces with digitally enforced keys. These spaces are referred to as wallets.
Metamask helps to execute the transactions and settle the trade between the buyers and sellers. All the information is confidential and is not shared with any third party without the owner's permission.
The tokens are immutable and cannot be changed from one form to another. Metamask operates on the Ethereum network.
The platform is compatible with different standards, such as ERC20 and ERC721. It helps to ease the performance of the cryptos.
What Is Coinbase?
Coinbase has been operational since 2012. It acts as an exchange that facilitates buying, selling, and dealing in crypto assets, coins and tokens. It is supportive of 100+ tradable securities and assets.
The total volume of the market cap on CoinBase has recently surpassed USD 255 billion. Coinbase wallets are also known as 'self-custody' wallets`.
The crypto assets are not stored on any third-party application. Thus, Coinbase is a decentralized platform.
It is a multi-dimensional and compatible platform. It supports Ethereum, Bitcoin, DogeCoin, and Bitcoin SX. It also allows the investors to exchange the Non-Fungible Tokens. You can transfer your funds and purchase assets with the same.
The utility of these assets is very promising over time. Coinbase allows users to connect with other exchanges and crypto accounts to consolidate information. All of these reasons have boosted the user base to 70 million.
How To Connect Coinbase To Metamask?
Coinbase and Metamask are user-friendly platforms. They can be connected for the effective management of crypto coins. It is very easy to link them and deal in crypto-based assets. Let us see how this can be done.
The process can be executed with the help of the following steps:
Step 1: Log in to your Coinbase Wallet
Open Coinbase on a browser. Enter your login details. Once your account is opened, go to Settings. The 'Settings icon' would be located towards the right side where your page ends. You will be redirected to a new window.
Step 2: Note down the Code
Under the head of Security, you are required to click on 'Recovery Phase .'A 12-digit code would be prompted on the screen. Note this down in the same order. This will help to connect your coinbase wallet to metamask.
Step 3: Open Metamask
Open MetaMask on your browser in a separate window. As a new user, you will be prompted with two options. The crypto platform will offer you to create a new wallet, and at the same time, you will have the option of 'Importing an existing wallet .'
In order to link your coinbase wallet to MetaMask, click the second option titled 'Import using the Secret Recovery Phase.'
Step 4: Enter the 12-digit code
Once you decide to import using the recovery phase, a dialog box will pop up. You have to enter the 12-digit recovery code generated by Coinbase. MetaMask offers tight Security to the crypto assets stored on it.
That is why the user will be required to select a new password. Once you create a new password, confirm the same. You can also protect your MetaMask wallet with Face ID. Once you are done with this procedure, you can click on import.
Your coinbase wallet is connected to MetaMask. MetaMask is functional and allows users to transfer assets from one wallet to another.
You can follow the below-mentioned steps to transfer assets from your coinbase wallet to Metamask once they are linked together.
Steps For Transfer Of Assets
The list of the steps has been given in the following way:
Step 1: Open your Coinbase Wallet
Login to your coin base wallets with your login credentials. You will be transferred to a new page. This comprises a dashboard. It will summarise the entire record of crypto holdings and the history of the transactions undertaken on the wallets. Click on 'Send.'
Step 2: Select your token
You can select the token that you wish to send. Now, you must enter the amount and the total valuation you seek to transfer from your coinbase wallet.
Step 3: Select the recipient address
Once you have filled in the details, click on the 'next' option. You are required to select now the recipient to whom you wish to send these crypto tokens. Since you have already linked your metamask with coinbase, you will see a list of linked accounts.
Select Metamask Wallet. The crypto token would be transferred to your metamask. You can confirm the transaction by checking the balance in the metamask wallet after fulfilling the transaction.
With these easy steps, you can easily manage to send and receive the tokens in a convenient and hassle-free manner. These ways are very useful in the long run.
The network can support multiple factors together with each other. Crypto assets, if managed in this way, help to reap profitable bargains so that the trade can flourish with time.
Conclusion
It can be concluded that these transactions help to manage the multiple crypto accounts together with each other. These tokens can be linked in one go.
This is the gist of the process that must be taken into accord every time the compatibility of the accounts and wallets has to be established. These networks can also be linked with multiple exchanges and the trades can be executed with automatic commands entered by the algorithms all by themselves