What Does Camel Toe Mean? Best Ways To Prevent It!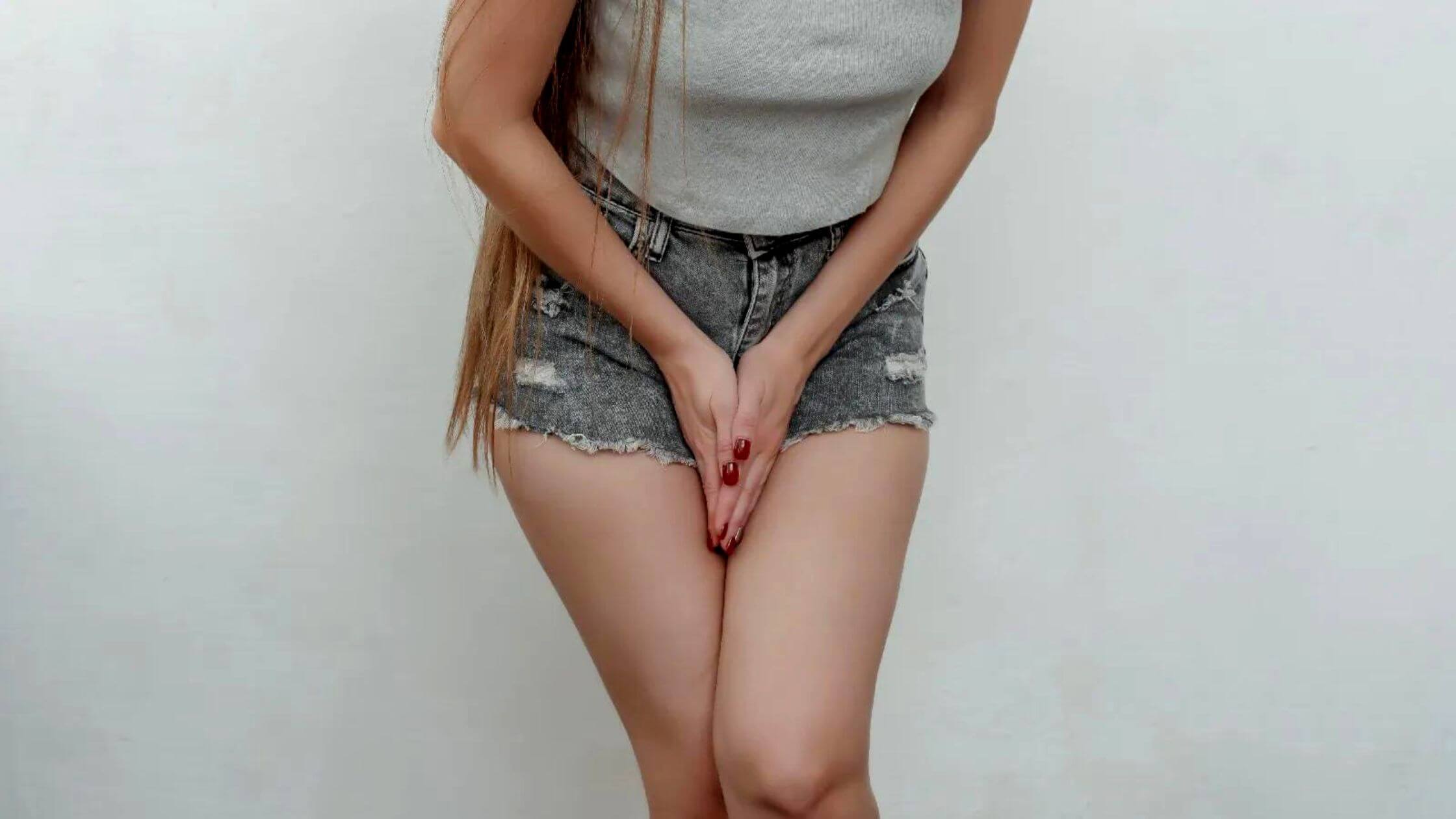 The most important thing that girls who are born and raised with feminine bodies learn after they reach puberty is that they will constantly be objectified and degraded for the way their bodies look. One example of an unrealistic beauty standard is the "camel toe," which is a slang term for the form of the labia that some women have.
The media and the culture at large will continue to impose beauty ideals on her that are either unattainable or beyond her ability to change. This notion causes embarrassment for women and even influences the clothing that they select, despite the fact that camel toes shouldn't have any bearing on anything at all.
What is camel toe and how does it occur?
The shape created by the labia majora of certain women that can be seen when they are not wearing their underwear is referred to as a "camel toe," and this shape has been given this name. The name was given to the structure because its contour is similar to that of a camel's front foot. The bulge can also be caused by pregnancy in women.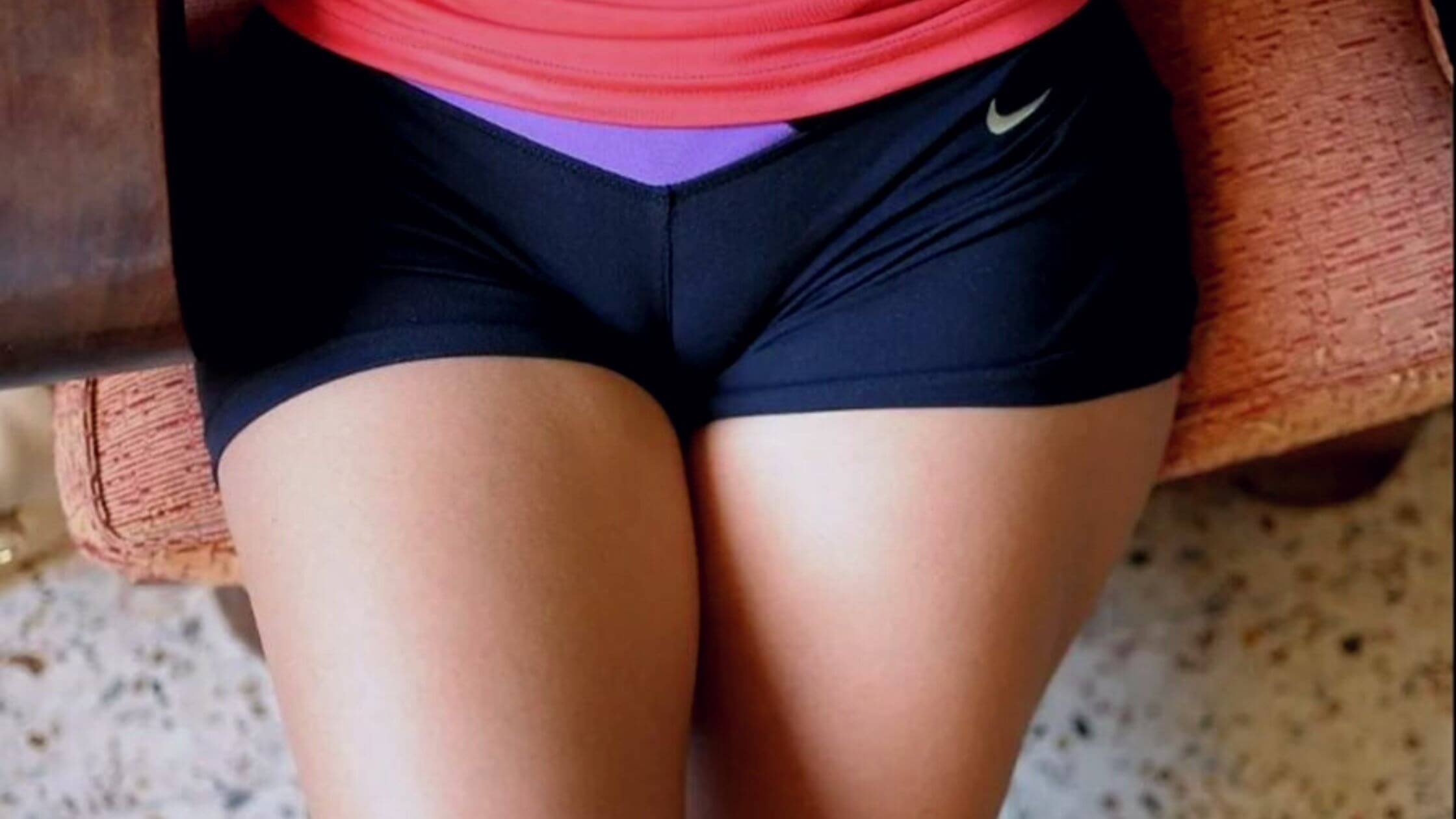 It happens when the labia of a woman become meaty and protrude outward. This physical feature, when combined with the snugness of her bottom wear that rides up the groin, might draw attention to the clitoris by highlighting its contour.
Why does camel toe happen?
There are many potential reasons for a camel toe. However, the following are a few of the most common ones:
An increase in weight, with a disproportionate amount of it being concentrated in the vulvar region (mons pubis and labia majora)
Factors related to heredity
Women with curves
Aging
The interaction of all of these elements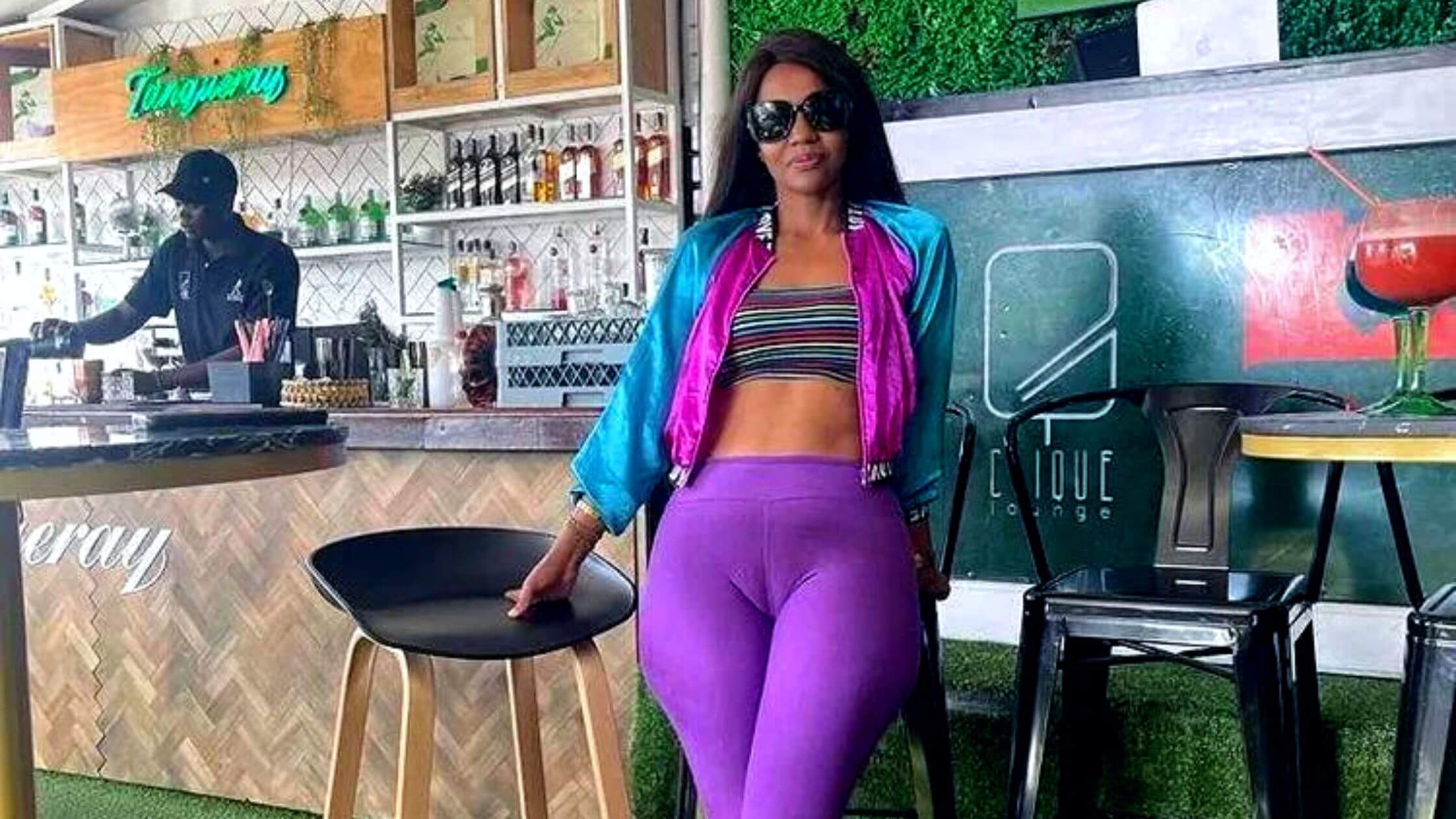 This situation can be socially humiliating and even hygienically undesirable for a lot of women, especially younger ones. Because they are embarrassed by the issue, some women will go so far as to avoid wearing things that could make it look worse. And no woman should ever be forced to experience anxiety like that.
Solution for camel toe?
After going over some of the most common factors that lead to camel toe, avoiding it can seem like a simple and uncomplicated task now that I've covered it. That's fantastic! On the other hand, I have some more information that you probably aren't aware of that will help you avoid getting camel toe. Here are some helpful suggestions that may assist you in maintaining a flawless appearance down below.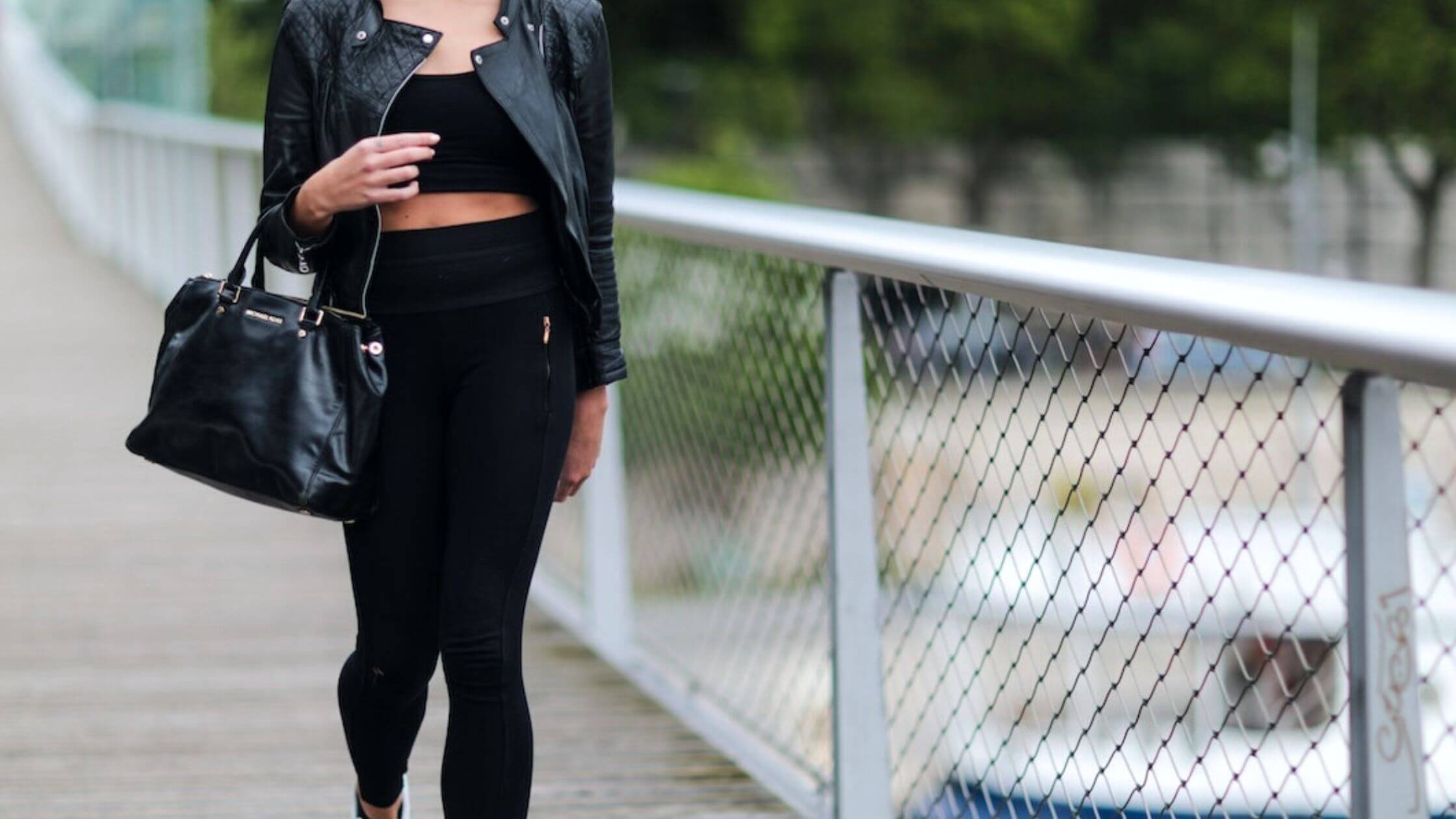 Choose Patterns And Colors That Are Dark
It is common knowledge that black & other dark hues may make a person appear more slender and can effectively cover specific parts of their body. This also applies to avoiding the appearance of a camel toe. Putting black leggings or trousers in another dark color or print, such as plaid, will assist in hiding the camel toe form and make it almost impossible to see. This is true even if you believe that it is completely impossible to avoid.
Put On Some Panties With A Low Rise
Unfortunately, they won't assist much with a camel toe since the high cut pulls the fabric up rather than out. I love a beautiful high-cutout leg as much as the next gal, but unfortunately, these won't help much with a camel toe. Choose either a gorgeous pair of hipster pants with a more horizontal cut or a slim pair of boy shorts underpants if you want to look your best. Because of this, the cloth will not bunch up or form a camel toe as it would otherwise.
How to prevent camel toe?
There are varying degrees of camel toe, and it is possible to experience it whether you are wearing biker shorts or leggings. Showing camel toe can be one of the most painful issues you have when it comes to your wardrobe since it reduces the amount of air that can pass through your shoes.
It can also bring health challenges such as itching and even the chance that bacteria will take hold. But there's no need to worry about it because there are a few prevention strategies that, contrary to popular belief, are much simpler to put into practice.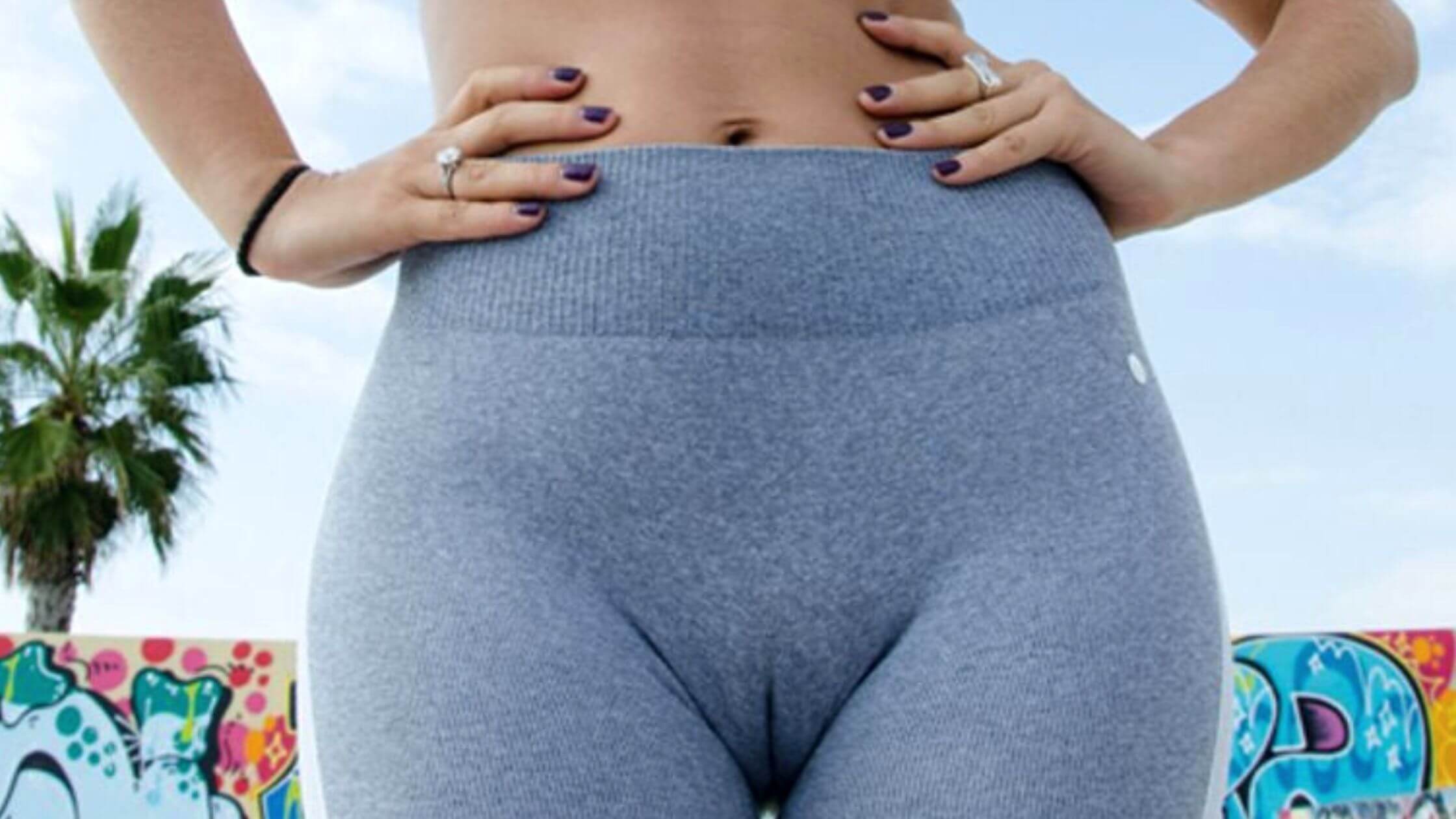 First, you should know that not everybody finds camel toe embarrassing. Popular pant styles, such as leggings and cycling shorts, and one-piece garments, such as unitards, include close-fitting forms that allow for camel toe. It is possible and even advantageous to wear these items with pride, despite social stigmas associated with visible camel toe.
It is only important that you feel happy wearing wear it. Likewise, if you feel self-conscious about sporting noticeable camel toe, that's fine. There is no guilt in wishing to conceal it, provided that it is a personal and autonomous decision. Despite this, there are certain ways to avoid & prevent camel toe regardless of the clothing you wear. Scroll to the bottom for more.
You Can Use A Tissue To Fix The Camel Toe
If you find out that your camel toe is showing while you're out and about and you need a quick cure, hurry into the restroom, get some toilet paper, & wrap it 3 times over your three center fingers. This will hide your camel toe until you can find a more permanent solution. Split it in half, fold it in half again, and then stuff it into your underpants. Nobody will be the wiser as a result. Take note that you will get the best results from this if you are wearing pants made of thin fabric.
The Use Of Panty Liners Can Help Prevent Camel Toe
You should get a panty liner & put it in your underwear so that it covers your camel toe and prevents it from being seen. Problem fixed. This works extremely well with denim and other heavier textiles.
Invest In A Camel Toe Guard
If this is happening with your clothes on a more regular basis than it used to, it may be time to make an investment in a wardrobe solution that will solve the problem. When it comes to long-term protection, camel toe guards are going to be your best bet.
Camel's toe is a common issue that can arise from wearing bottoms that are constructed from a material that is too thin, regardless of the size or silhouette of the pants. When looking for leggings, in particular, you should focus on finding pairs that have a weave that is a little more substantial.
Expert Advice
Expert says that it is important to understand why the condition occurs if you want to avoid camel toe. The greatest offender is improper sizing and fit. A camel toe occurs when clothing is overly tight, or there is an excess fabric that does not hang properly. The material either bunches in the crotch or scrunches in all the incorrect locations.
Conclusion
It is not as tough to avoid camel toe as it would initially appear. With marijuana underwear that is supportive, breathable, and antibacterial on your side, in addition to clothing that fits you correctly, you will, without a doubt, be free of the awful camel toe in no time at all!
If you feel like you still need some assistance, all you have to do is follow the rest of my advice to eliminate crotch cleavage forever. There is no reason to feel embarrassed about having a camel toe (it is natural, after all). However, individuals who are curious about how to avoid getting camel toes should find the list that was just presented helpful.
FAQs
Why do people find camel toe embarrassing?
People, particularly women, have been taught to feel guilty because of being overtly sexual in today's society unless it is primarily for reproductive objectives. As a result of society's inability to develop and treat people on an equal footing, discriminating views are consistently directed toward women.
How can I get rid of a camel toe that already exists?
You can get rid of an existing camel toe by using a panty liner, investing in a camel toe guard, wearing a thick fabric panty, and avoiding buying bottoms with a front-rise seam.
Why is it called "camel toe"?
The outline of a female's labia majora, which is supposed to resemble the form of a camel's foot, is what the phrase technically refers to when it is used to describe a woman's private parts.
How is a camel toe treated cosmetically?
Camel toe treatment isn't essential, but there are solutions if you're concerned. Here are some possible solutions:
In 15-20 minutes, liposculpture can be done. This is an outpatient surgery requiring local anesthetic; you'll return to work the next day. The liposculpture treatment needs a 1/4-inch incision at the mons pubis. A tiny cannula is utilized to sculpt the mons pubis & labia majora, thereby removing the camel toe.
FDA-approved Kybella destroys fat cells over weeks when injected. This method uses topical anesthetic. With this option, more treatments may be needed in 4 weeks.
What Does the Term Camel Toe Mean?
The slang word "camel toe" is used to describe a woman wearing overly tight trousers revealing her whole crotch area. Typically, "cameltoe" is spelled as "camel toe."
James Darmian
James specializes in providing individuals with the fundamental knowledge and tools they need to maximize their health. He works as a general practitioner, diagnosing and treating conditions that affect people's general health. He focuses on providing informative content for the website.