Loss Of Appetite (Anorexia): Symptoms, Causes, And Treatment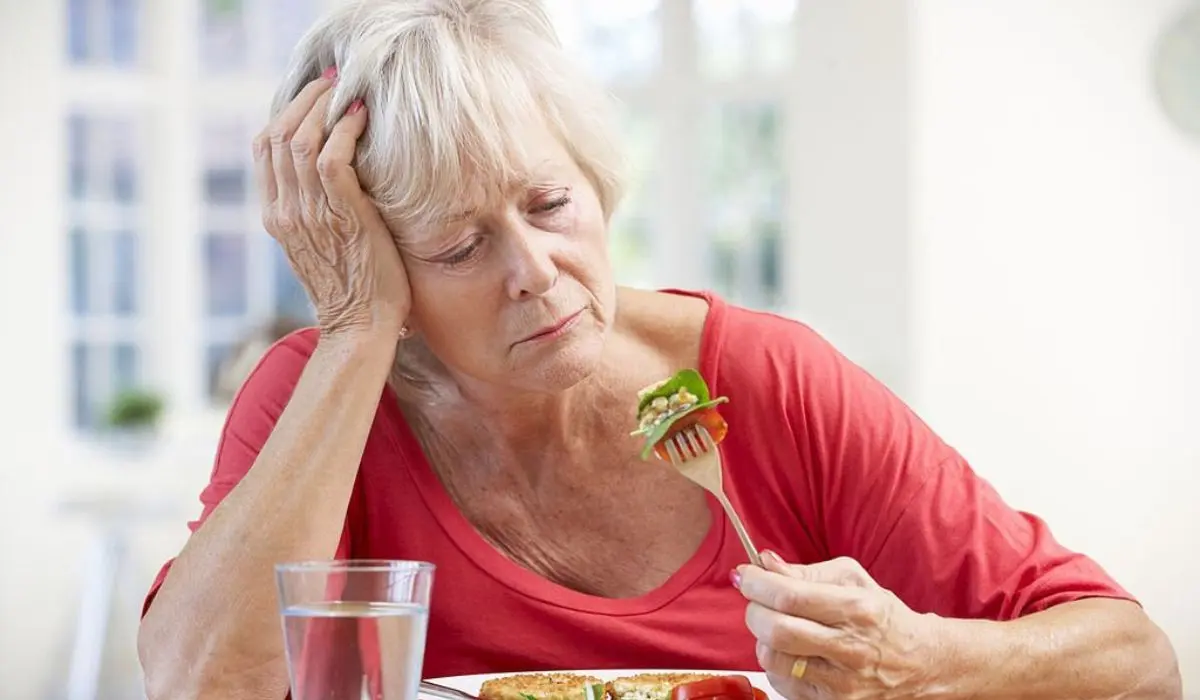 Are you finding it hard to enjoy your favorite meals? Have you noticed a significant drop in your food intake recently? You might be experiencing anorexia, commonly known as loss of appetite.
This condition affects countless individuals and can lead to substantial weight loss and nutritional deficiencies. Understanding the causes and symptoms of anorexia is crucial for seeking appropriate treatment.
Anorexia nervosa, a type of eating disorder, involves distorted body image, extreme thinness, and restrictive food intake. It can affect people of all ages but is particularly prevalent among adolescents.
Both physical and psychological factors contribute to this condition, including disordered eating habits, binge eating tendencies, malnutrition, picky eating, excessive exercise, and more. If you or someone you know is struggling with anorexia, it's important to seek help promptly to address the underlying issues and regain a healthy relationship with food.
Symptoms Of Loss Of Appetite
Recognizing these symptoms early on is crucial for timely intervention. By identifying the signs of appetite loss, individuals can seek appropriate medical attention and support to address the underlying causes and prevent further complications.
Causes Of Loss Of Appetite
Loss of appetite, also known as anorexia, can be caused by a variety of factors. Understanding the common and possible causes is crucial for effective management.
Loss of appetite is not always straightforward and can be influenced by various factors. By considering common causes such as underlying health conditions and medication side effects along with possible psychological factors like stress and anxiety, healthcare professionals can better understand and address this issue.
Underlying Health Conditions And Medications
Chronic illnesses like kidney disease or liver failure can lead to loss of appetite due to metabolic changes. Medications such as chemotherapy drugs or antidepressants may affect hunger signals in the brain.
Hormonal imbalances caused by conditions like hypothyroidism can impact appetite regulation. Identifying any underlying health issues is crucial for addressing the root cause.
Some key points to consider about underlying health conditions and medications include:
Chronic illnesses, including kidney disease and liver failure, can result in a loss of appetite. These conditions cause metabolic changes that affect the body's hunger signals.
Certain medications, such as chemotherapy drugs or antidepressants, can interfere with the brain's regulation of hunger. This can lead to a decreased desire to eat.
Hormonal imbalances caused by health disorders like hypothyroidism can disrupt the body's ability to regulate appetite effectively.
It is essential to identify any underlying health issues that may be contributing to the loss of appetite. This allows healthcare providers to address the root cause and provide appropriate medical care.
By understanding the underlying conditions or complications causing anorexia, healthcare professionals can develop targeted treatment plans that address both the symptoms and their causes.
Treatment Options For Loss Of Appetite
Addressing the underlying cause is an important aspect of treating loss of appetite. This may involve managing pain or treating an underlying medical condition.
Nutritional counseling and dietary modifications can play a significant role in restoring a healthy appetite.
Psychological interventions, such as cognitive-behavioral therapy (CBT) or counseling, can help address emotional factors that contribute to the loss of appetite.
In severe cases, hospitalization and specialized care may be necessary.
There are various options available. Here are some key treatment approaches:
Addressing Underlying Cause: Identifying and managing the root cause is crucial. For instance, if pain is causing the loss of appetite, appropriate pain management techniques can be employed. Similarly, if an underlying medical condition like cancer is contributing to decreased appetite, specific treatments for cancer can be considered.
Nutritional Counseling and Dietary Modifications: Seeking guidance from a nutritionist or dietitian can help restore a healthy appetite. They can provide personalized advice on incorporating certain foods that stimulate hunger and improve overall nutritional intake.
Psychological Interventions: Emotional factors often play a role in loss of appetite. Cognitive-behavioral therapy (CBT) or counseling sessions with a mental health professional can assist individuals in addressing these emotional barriers and developing coping strategies.
Hospitalization and Specialized Care: In severe cases where other treatment options have not been effective or when there are complications associated with the loss of appetite, hospitalization may be necessary. This allows for close monitoring by healthcare professionals who specialize in managing eating disorders or related conditions.
Conclusion
In conclusion, loss of appetite, also known as anorexia, can be caused by a variety of factors. Understanding the symptoms and underlying causes is crucial in finding effective treatment options.
Symptoms of loss of appetite may include a lack of interest in food, weight loss, and fatigue. It is important to note that these symptoms can vary from person to person.
Several factors contribute to the development of loss of appetite. These can range from underlying health conditions and medications to emotional and psychological factors such as stress or depression.
In order to make informed decisions about your health, it's important to stay well-informed about the topic at hand. Keep in mind that everyone's experience with loss of appetite may differ, so it's crucial to listen to your body and seek appropriate care when needed.
James Darmian
James specializes in providing individuals with the fundamental knowledge and tools they need to maximize their health. He works as a general practitioner, diagnosing and treating conditions that affect people's general health. He focuses on providing informative content for the website.