Is The MrBeast Youtube Star Chris Tyson Trans? Truth Revealed!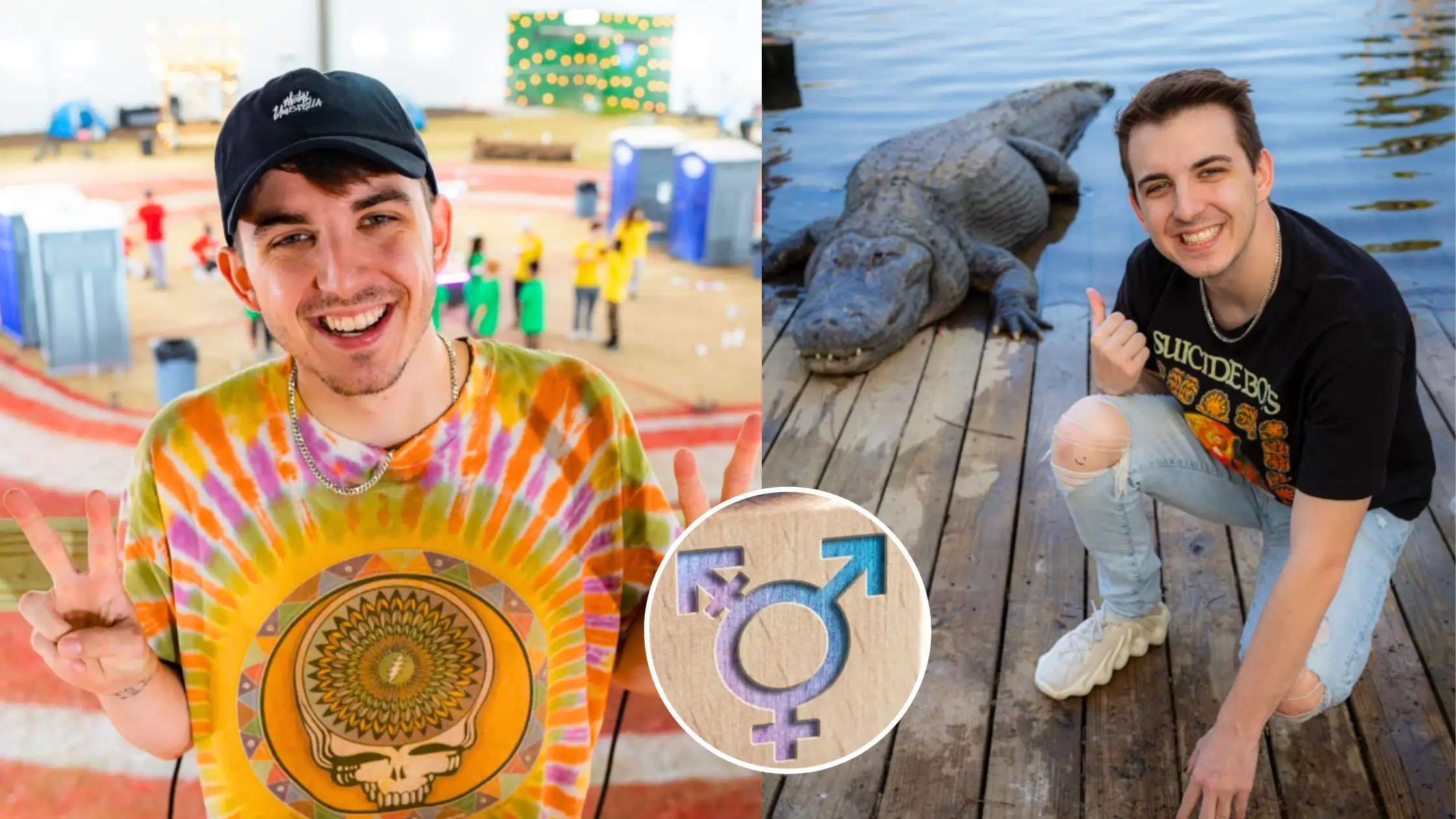 Christopher Stephen "Chris" Tyson is a renowned American YouTuber, content creator, and social media influencer. Known as a MrBeast Collaborator, they often appear in his youtube videos.
Recently, the content creator has made a big revelation through their social media, which has become viral as quickly as greased lightning. Chris had a significant impact on the growth of MrBeast, and because of this, anything related to them can also be massive news.
For the past couple of months, there have been some changes in Chris' appearance, which caught the world's attention. Their fans and viewers were a little confused about the sudden change and rumors were spreading throughout the media about their sexuality.
Who Really Is Chris Tyson?
Christopher Tyson is a renowned content creator and social media influencer. They became popular after their constant appearance in the videos of well-known YouTuber, MrBeast. The duo were friends since childhood and Chris was hired along with some other friends as the channel grew in popularity.
From here on, the friends worked hard for the channel, and all of them were a part of the success gained by MrBeast.
Born in North Carolina, United States, on July 1, 1996, they graduated from the University of North Carolina. Chris was born to a family that follows strict Caucasian ethnicity.
The young content creator married their college sweetheart Katie Farquhar Tyson in 2018, after years of dating. The couple welcomed their first son together, "Tucker Stephan Tyson" on June 18, 2020, and lived in North Carolina.
Is Chris Tyson Gay Or Trans?
The 26-year-old YouTuber has lately revealed their personal life after one of their followers asked them about the change in their appearance. After a recent Beast React video was released, people noticed a change in their looks.
As there were growing speculations about the new change, they took it on their official Twitter and disclosed to the world that they are currently undergoing hormone replacement therapy(HRT). They stated that it's been around two months and even added that it saved their and many others' lives.
On Wednesday, they even added to the bio that they go by any pronouns. Chris said, "The hurdles [gender nonconforming] people have to jump through to get life-saving gender-affirming healthcare in a 1st world country is wild to me."
They even asked the public to let people make informed decisions about their own bodies. The young content creator added that they are genuinely glad about the decision and even happier that they could help teach others what HRT is and how the process can and has helped so many others around the world.
Chris added that they were very much scared about the thought of coming out and revealing it to the public who were seeing them for years differently. Being so private about his personal things, it was a little stressful for them to make the news public.
The YouTuber even disclosed their separation from their wife, Katie Farquhar Tyson whom they married after years of dating and with whom they share a son. The former couple separated a year ago and is on the verge of finalizing their divorce.
Related: Chris Tyson Net Worth: How Rich Is He? Age, Career, Body Stats, And More
Final Take
Chris has come out as a bisexual earlier in November 2020 through their official Twitter. And as per the latest updates from the YouTuber, they are undergoing Hormone Replacement Therapy (HRT).
The young social media influencer has never disclosed whether they are trans, but in a tweet posted on March 23, 2023, Chris stated that they support trans rights. Currently, we can conclude that Chris is gender neutral and we could hear from them in the near future on further updates on their identity.
Shone Palmer
I've been writing about LGBTQ issues for more than a decade as a journalist and content writer. I write about things that you care about. LGBTQ+ issues and intersectional topics, such as harmful stories about gender, sexuality, and other identities on the margins of society, I also write about mental health, social justice, and other things. I identify as queer, I'm asexual, I have HIV, and I just became a parent.