Is Nick Offerman Gay? Unraveling His Sexuality And Role In Last Of Us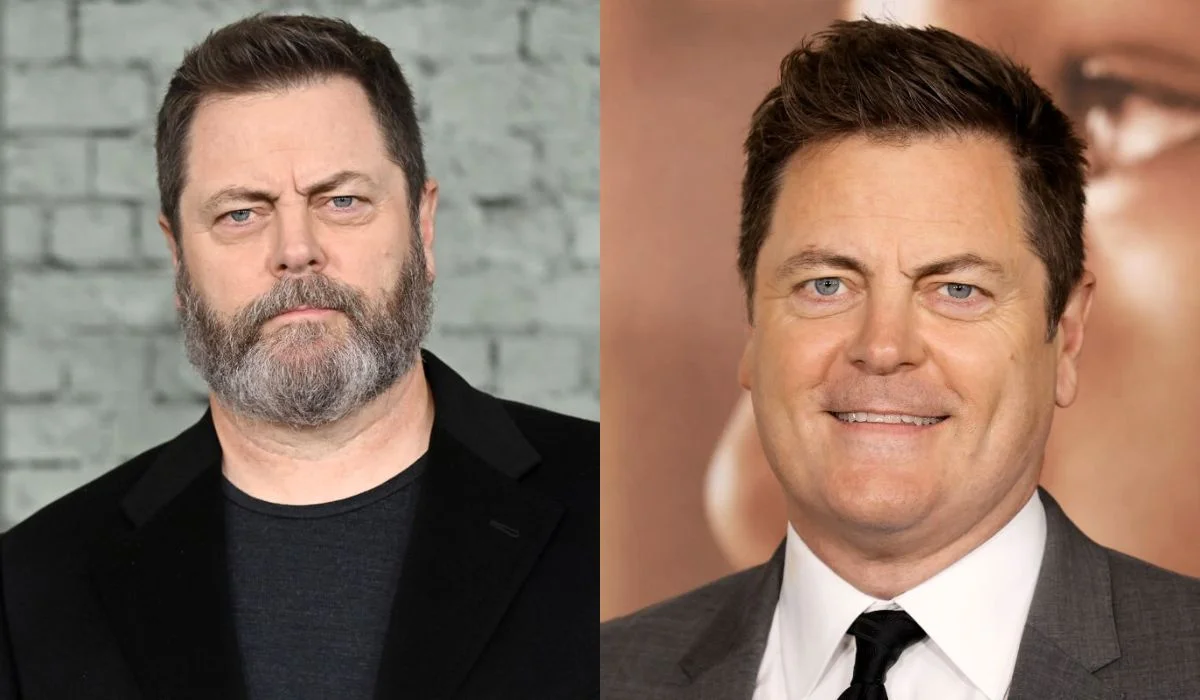 In the most recent episode of The Last of Us, Nick Offerman's portrayal of a gay man establishing a life after the apocalypse inspired us to believe in love.
His portrayal of Bill in HBO's The Last of Us adaptation has sparked discussion about whether Nick Offerman is gay or not.
The sexual orientation of a person is a part of their personal life and doesn't need to be discussed publicly.
However, there is a question of actual representation that arises when it comes to depicting members of the LGBTQ+ community, particularly an important thematic figure like Bill from The Last of Us.
Many of The Last of Us viewers have argued that Nick Offerman is the exception to the rule in the discussion over whether heterosexual actors should be able to portray LGBT characters on television.
Is Nick Offerman Gay?
Nick Offerman is married to Megan Mullally, which makes him a heterosexual man. The character of Nick in The Last of Us, Bill, is gay in the series while Nick Offerman is straight in real life.
Even though Nick doesn't belong to the LGBTQ+ community, he has been a strong voice for the queer community.
During a promotion for his movie Heart Beat Loud, Nick Offerman mentioned that theaters, films, and television are the strong mediums that can represent the unrepresented.
He added that he'll reject the scripts that have any kind of homophobic or misogynistic humor.
Despite the fact that Nick Offerman's character Bill is not gay, society has advanced, making queer characters less offensive than they formerly were and giving LGBTQ+ movement a much better chance to speak for itself.
A comment stated that while it would have been nice for both Frank and Bill to be played by a gay actor.
TV writer Nick Lehmann had changed his mind about straight actors playing gay roles. Offerman believes that his decision to act in a gay role would make a change in the stereotype that existed in the entertainment industry.
Must Read: Is Joe Machi Gay? His Transgender Rumors And Relationship
Nick Offerman The Last of Us Character Explained
Bill, the gay man character portrayed by Nick Offerman, is somewhat of a minor character but has created a remarkable change.
The character in the video game disappears as the player moves on after passing through his town. Bill is just one of several LGBTQ+ characters in the Last of Us and its second part.
As the narrative of the series develops, the representation of queer themes becomes more significant.
Bill, played by Offerman, is a survivalist who, after his town is evacuated due to a virus-induced zombie apocalypse, sets up defenses such as fences and traps.
Bill meets Frank, one of his trap victims, in the episode "A Long, Long Time," and the two falls in love throughout the course of their time together as they learn to know each other and try to stay alive.
Although Bill was already a significant LGBTQ+ character in The Last of Us video game, Offerman's interpretation of the role has the potential to add much more significance to Bill.
Murray Bartlett's portrayal of a very much alive Frank in HBO's The Last of Us makes it possible for Bill's character to be better represented on screen, and Nick Offerman obviously understands and accepts that role, regardless of his own sexual orientation.
Many critics are praising the episode as of the best television episodes they have seen in a long time, and it is already generating rumors of getting several awards. Some claim that Offerman is most likely to receive an Emmy nomination for the episode.
Nick Offerman said that he was actually confused when the role came at first. He wasn't sure whether the character of Bill really suits him. But his wife, Megan Mullally, encouraged him to go for the script.
Also Read: Was Dr. Devon Hoover Gay? All About His Death, Sexuality, And More
Shone Palmer
I've been writing about LGBTQ issues for more than a decade as a journalist and content writer. I write about things that you care about. LGBTQ+ issues and intersectional topics, such as harmful stories about gender, sexuality, and other identities on the margins of society, I also write about mental health, social justice, and other things. I identify as queer, I'm asexual, I have HIV, and I just became a parent.