LGBTQ+ Pride Month Came To Climax On City Streets From New York To San Francisco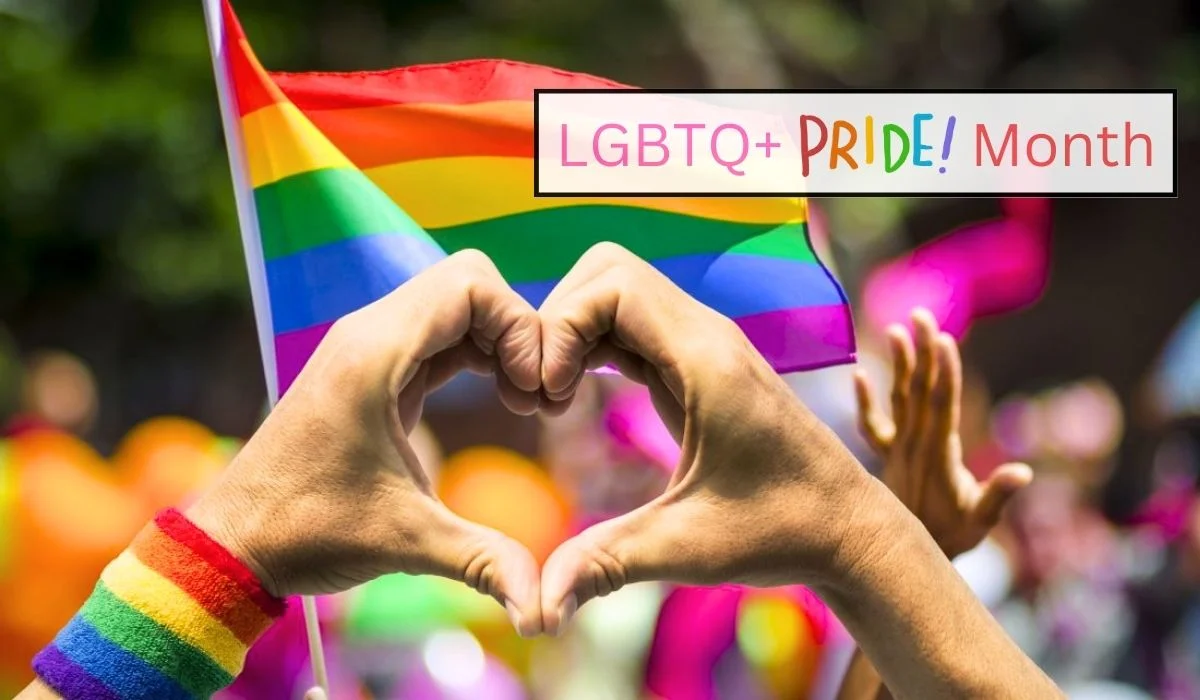 On Sunday, thousands of marchers danced to club music in the streets of New York as bubbles and confetti showered down. Those attending parties from Toronto to San Fransisco cheered throughout the grand crescendo of this Pride Month.
In celebration of the 1969 Stonewall uprising, when a police raid on a homosexual bar sparked days of protests and gave rise to the modern LGBTQ+ rights movement, a huge crowd from New York stormed and danced down Fifth Avenue to Greenwich Village.
Many people were aware of the rising conservative countermovement, which includes new legislation that forbids gender-affirming care for transgenders, while others whooped it up in joy.
LGBTQ+ Pride Month: A Message To The World
A 22-year-old transgender woman named Ve Cinder came to Pennsylvania to be a part of the country's largest Pride event.
At the event, she said that she is not being heavily political but when the legislation targets their community, she'll definitely get hurt and annoyed.
Ve Cinder expressed how scary is to live in the country since they look down on their community. She added that she feels confused and frightened thinking about the future of her trans siblings.
Approximately 400 Pride organizations are hosting activities this year across the United States, with many concentrating exclusively on the rights of transgender individuals. These events include parades in New York, Chicago, and San Fransisco.
Non-binary activist AC Dumlao, who serves as the chief of staff for the organization that supports LGBTQ+ athletes, is one of the parade's grand marshals. Dan Dimant, a spokesperson for NYC Pride, stated that the event aims to uplift the trans community.
Must Read: Sydney WorldPride 2023: Explore The Vibrant Events That Took Place In History
One Of The Biggest LGBTQ+ Events In The History
Ten thousand people came to San Fransisco on Sunday for Pride, one of the biggest and most well-known LGBTQ+ events in the country.
The Dykes on Bikes group organized the parade, which featured dozens of brightly colored floats and powerful comments against the rise of anti-transgender laws being proposed in state legislature throughout the US.
🌈 For the last week of Pride Month, lets celebrate love, equality, and progress.

New York became the sixth state to legalize same-sex marriage, a significant milestone in the fight for LGBTQ+. Just like the heroes in Overwatch, we're breaking barriers and embracing unity.… pic.twitter.com/K596DEa6qp

— NY Excelsior (@NYExcelsior) June 25, 2023
According to the organizers, the theme for the Pride celebrations this year is focused on activism. D'Arcy Drollnger, the first drag laureate of the country, participated in the parade.
Rep. Adam Schiff of Burbank and House Speaker Emerita Nancy Pelosi were observed riding together on Market Street. A sudden rain at the start of the parade in Chicago didn't stop the people, who found cover behind awnings, trees, and umbrellas.
Drag artists Marilyn Doll Traid and Selena Peres, as well as the Bud Billike dancers, were all featured at Chicago's 52nd annual celebration on Sunday. The crowd applauded them loudly for their representation of the celebration of Black heritage in Chicago's South Side.
The Rising Issues Against The Minorities And LGBTQ+ Community
According to Philip Barcena, president of Pride San Antonio, they felt sorry for the legislation that's happening in most states across the United States that are trying to put them back in the closet.
On Saturday, First Lady Jill Biden attended the Pride march in Nashville, Tennessee, where she addressed the crowd by telling them to be loud and clear since they belong there and reminded them that they are beautiful and are being loved.
Earlier this month, major events were held in many other cities, including Boston this was the city's first parade following a three-year gap that started with COVID-19 but extended through 2022.
It was due to the dissolution of the organization that had previously been organized because it was followed by complaints that it had excluded transgender and people from racial minorities.
Pride Month is the period when all the people from the LGBTQ+ community stand together for their rights. Many celebrities and well-known figures who took part in the celebration noted that this community is actually inspiring people across the world.
Also Read: How Famous Celebs Embrace Pride Month 2023? Making Huge Waves
Shone Palmer
I've been writing about LGBTQ issues for more than a decade as a journalist and content writer. I write about things that you care about. LGBTQ+ issues and intersectional topics, such as harmful stories about gender, sexuality, and other identities on the margins of society, I also write about mental health, social justice, and other things. I identify as queer, I'm asexual, I have HIV, and I just became a parent.