The Oldest Stadiums in the World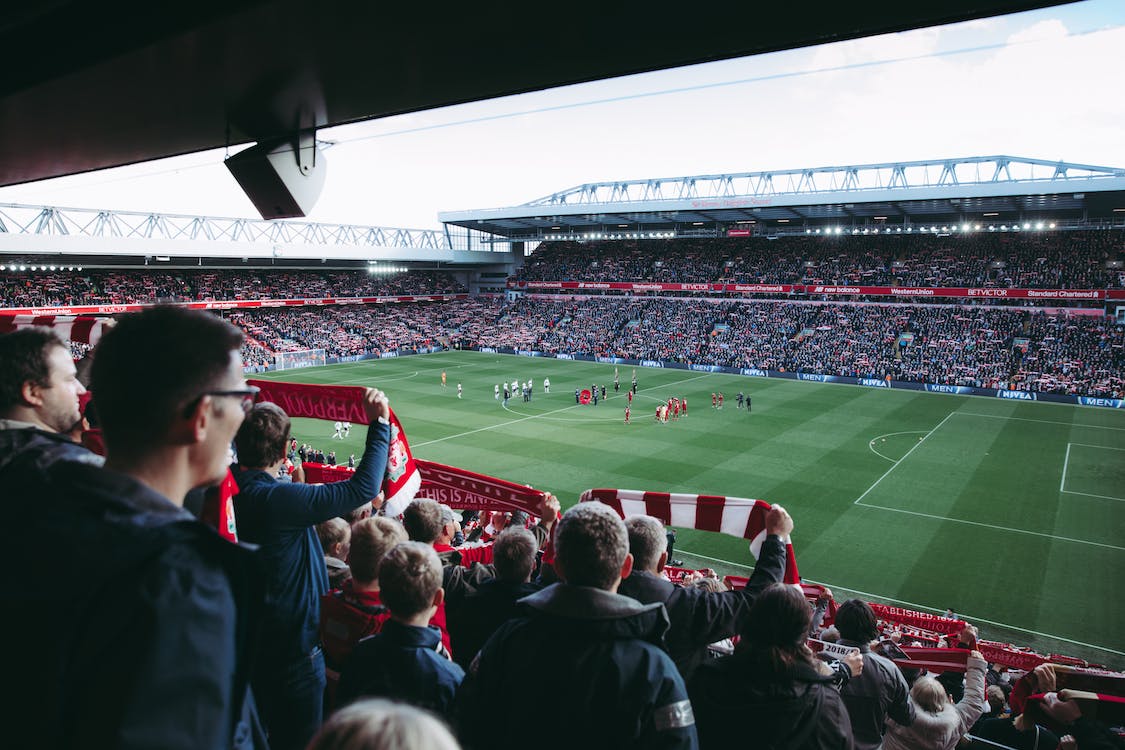 No one can say anything bad about modern stadiums. They're pretty fantastic, after all. Pay a visit to Wembley Stadium, which is only a little over fifteen years old, and you'll be greeted by what many people consider to be the finest stadium in the world (which perhaps shouldn't be a surprise as it certainly cost enough).
However, while new stadiums may offer a comfortable and modern fan experience, there's just something about those old stadiums that is oh-so-charming. The seats might be cramped, the paint may be coming off the walls, and the amenities may be limited or non-existent, but they have so much character that it's hard not to fall for their charms.
If you're looking to get a sense of how things used to be, then consider paying a trip to one of the stadiums below, which are among the oldest in the world.
Bramall Lane, Sheffield
Sheffield United were regular fixtures in the Premier League back in the nineties and noughties, but, alas, they haven't been there for a while. But we should all hope that they return soon, just so we get to watch more nights of football at Bramall Lane, the oldest football stadium in the world. It was built way back in 1855, which means it's more than 165 years old. Some 68,000 packed into the stadium back in 1936 – a record attendance – to watch Sheffield United take on their local rivals Leeds United.
The Colosseum, Rome
A stadium that's still standing 100+ years after construction is impressive. But what about 1,951 years after construction? That's another level of awesome. The Colosseum in Rome may no longer be in use, but for a stadium that was built in 70 AD, it's in remarkably good shape. This stadium had a significant influence on the general aesthetic of modern stadiums and also influenced sporting culture — the Colosseum was a hotspot for ancient gambling games after all. Most modern stadiums pay homage to the gladiator arena of ancient Rome in one way or another!
Anfield, Liverpool
Anfield might not be the oldest football stadium in English football, but it's one of the oldest in the Premier League, and also has a unique history. The stadium is famous for being Liverpool's ground, but when it was opened back in 1884, it was home to their now bitter rivals Everton. It was only when a rent increase forced Everton to move out that Liverpool Football Club was born. Though it's some 140 years old, development and expansion mean that this, despite its age, is one of the most modern stadiums in world football.
Melbourne Cricket Ground, Melbourne
Take a trip to Melbourne Cricket Ground, and you'll be walking through some 170 years of history. This stadium was built in 1853 and since that time has established itself as an icon of Melbourne sports culture. The cricket ground has more than age going for it, too. This is a massive stadium, the eleventh biggest in the world and the largest in Australia, with a seating capacity that exceeds 100,000 people. If you ever find yourself in Melbourne, book a ticket for a cricket match and enjoy a day in an historic venue that offers a world-class sporting experience.
Los Angeles Memorial Coliseum, Los Angeles
We had to include at least one American stadium on this list. Since it's a relatively young country, there aren't too many stadiums that have passed the 100-year mark. But the Los Angeles Memorial Coliseum is one of them. This stadium celebrates its 100th birthday this year. It can seat some 98,000 people and has the unique feature of having been home to three NFL franchises: the Los Angeles Raiders, the Los Angeles Chargers, and, today, the Los Angeles Rams.
Harry Aston
Harry Aston is a technology writer with a Master's in Computer Science from MIT. He has over 5 years experience simplifying complex tech topics like AI. His writing makes emerging technologies accessible for mainstream readers. Harry aims to educate people on AI's potential to improve society.