Caelynn Miller-Keyes & Dean Unglert Will Take A New Last Name After Marriage
A wedding is a beautiful experience and the start of a new journey. This new beginning also involves taking up your partner's surname to come together and start a new family. But why is it important for only a woman to take up the last name?
These shackles of stereotypical mindset are broken by this couple!
Dean Unglert and Caelynn Miller-Keyes have decided that nobody would take each other's last names. Instead of following the age-old traditions, they will bring some new rituals of their own. The couple of "Bachelor in Paradise" will decide on a common last name and will use that once they are married. Only last week, the hot couple announced that they are engaged and their fans were elated!
Beginning of the Love Story
Dean Unglert and Caelynn Miller-Keyes met on 6th Season of Bachelor in Paradise. Since then, they have been dating and it hasn't been long since they decided to take this next step in the relationship. The couple is talking about their future plans and how they are so excited.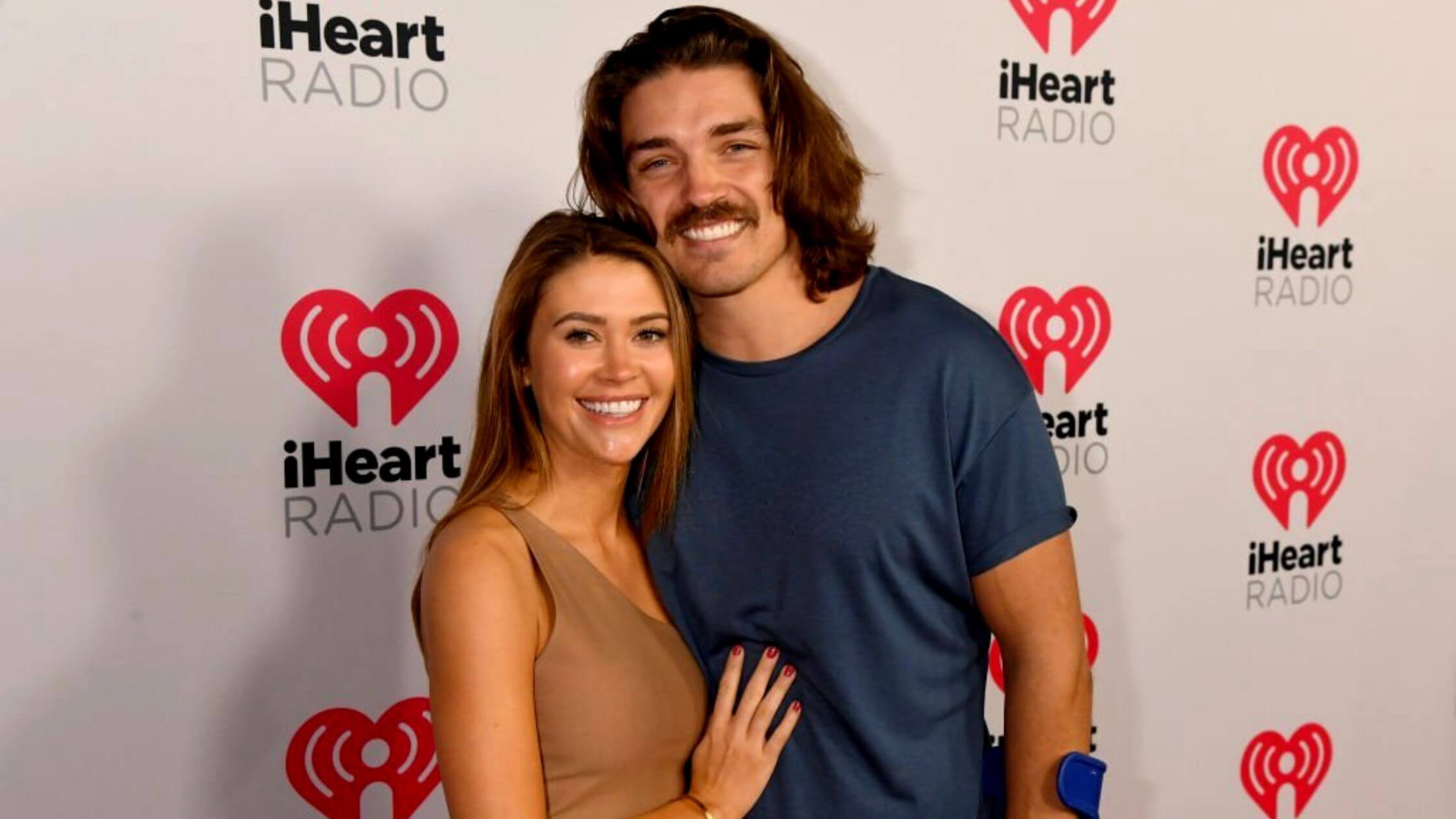 Breaking the News
Sharing this excitement with the fans, Caelynn took to Instagram on 31 October and indulged in a Q and A session with the fans. There she talked about her experience of traveling with Dean. Of course, it was on the trip that they both decided to spend the rest of their lives together.
Fans were ready for their questions and the lady love was more than happy to share all the deets!
The first question that popped up was how did Dean find the ring that was misplaced. Revealing the answer, Caelynn said that the ring is still misplaced but she will find it! Another question was about the long Hawaii hike that ended with Dean popping the question. Here, the social media celebrity said that they enjoyed the Kalalau trail but it was really difficult.
Another fan asked her if she was about to change her last name to Unglert once they are married. This was the question that took the internet by storm and people are gushing over the answer. It is interesting and unorthodox.
To this question, Caelynn Miller-Keyes informed the fans that both she and Dean would be changing their last name to Bell. So, another one asked why they wanted to change their last name entirely. She said that Bell was Dean's mother's maiden name. It holds a special place in their hearts. Around 16 years ago, Dean's mother passed away and the day (when he proposed to Caelynn) has always been sad for him. But now that he has proposed to the girl of her dreams on this date, he will have a happy memory. From now on, he can relive a happy memory whenever this date arrives and he can celebrate the same with the woman who would be the mother of his child one day.
Cealynn wrote on her Instagram that the hike hasn't only been hard but scary because of what it ended with. Now she cannot wait to be strapped to him forever!
Both Caelynn and the fans knew Dean would propose soon but the date was never confirmed. It was unexpected in an expected way. Both Caelynn Miller-Keyes and Dean Unglert have talked about how they want to elope someday and not get dragged into the whole wedding shebang. In her Q&A session, Caelynn also informed that they were planning to run away to Italy before but now the destination has changed to Aspen.
How the couple celebrates their D-day is yet to be seen!
Shone Palmer
I've been writing about LGBTQ issues for more than a decade as a journalist and content writer. I write about things that you care about. LGBTQ+ issues and intersectional topics, such as harmful stories about gender, sexuality, and other identities on the margins of society, I also write about mental health, social justice, and other things. I identify as queer, I'm asexual, I have HIV, and I just became a parent.