The Best Gifts From Oprah's Favorite Things 2022! Find Out Now!
The holiday season is incoming! Have you prepared your Christmas gift list? We know, we have! After all, Christmas is finally here like before (almost two years). We had to make sure you choose the best gifts for your loved ones— so here is a must-have gift list from Oprah!
Gifts And Goodies Under $50 From Oprah's Favorite Things
Oprah is offering everything from an 18-dollar hair accessory to a $900 espresso maker— and that too with its brand quality and authenticity! Sort your gifts and let us help you explore some of the best-chosen ones!
Oprah Winfrey's annual favorite thing is what we all look for before Christmas- it's only a Merry Christmas when you exchange gifts; right? We are here to explore the family-run, small businesses that are locally bred during the season in the mission to earn a little.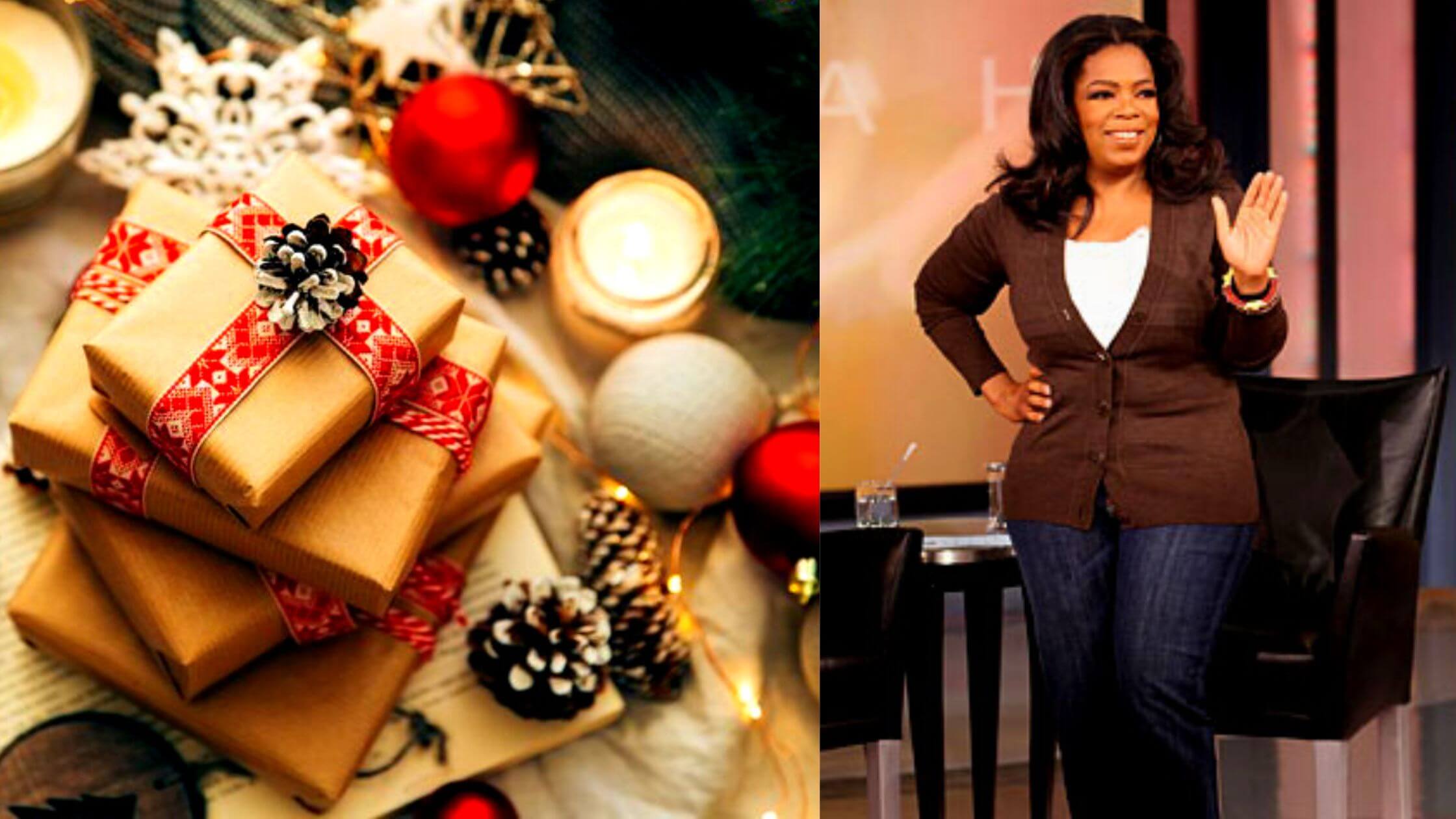 You may find many gifts and goodies under $50 or go beyond (as you wish). The gifts range across beauty products to homecare appliances and we cannot wait to unravel them!
For those people who do not like going out anymore, browse across Amazon– all these goods are exclusively available on the shopping website where you can bag your favorite products and wait for the delivery!
Best Gift List From Oprah
A Chocolate Treasure Box Of Orchard
The treasures of the Orchard gift box are hard to ignore especially if the goodies include chocolates!
Its compartments are beautifully decorated with tasty delicacies of 15-20 chocolates that are dipped in fruits and you cannot ignore its sweetness. Perfect gift for couples and families looking for some tasty delicacies around home!
If bracelets are to love, go for the Maya J Bracelet Hair Ties! Cute, little, and attractive hair ties are a trio that can serve as a perfect gift for a girl! These ties are available in golden and black, so choose your color.
If you are looking to gift someone a pet carrier look no beyond than the Roverlund Airline Complaint flight-ready pet carrier. Made with stylish designs, this bag can take up to 15 pounds for small sizes, and large bags can take up to 25 pounds. And what is the bonus? It includes a leash!
Christmas is here and is incomplete with the pretty winter warm-up booties. Surprise your loved one with the Dearfoams' quality warm-up booties. Quilted with the finest, this unisex wear is a comfy boot with a memory foam insole. Plus point? It looks so cute!
The all-new Meta Quest 2 VR headset is now available in 128 and 256 GB and is one of the best gifts you can give this season. Surprise your loved one this season!
If you are looking for something to gift your little ladies, this eyeshadow palette from Laura Geller is all you need. Priced at $109, the eyeshadow comes in attractive palate shades that are killer for the eyes.
You can also get a kit that includes eyeshadow, highlighter, and blush- all the essentials you need to get ready this Christmas!
Make your loved ones relaxed with this Kora Organics founder Miranda Kerr who made Therabody's finest massager called Theragun Mini Percussive Massager. Lighter and compact, this is available in many colors, just visit your nearest store or Amazon to make the purchase.
Christmas shopping is bliss if you know what exactly to buy. And this is when the list helps! Although there are many more recommendations from Oprah, we hope this helped you choose a few. Visit your online store just Amazon— this is all you need (and money)!
Shone Palmer
I've been writing about LGBTQ issues for more than a decade as a journalist and content writer. I write about things that you care about. LGBTQ+ issues and intersectional topics, such as harmful stories about gender, sexuality, and other identities on the margins of society, I also write about mental health, social justice, and other things. I identify as queer, I'm asexual, I have HIV, and I just became a parent.