Failla's LGBTQ Commission Recognizes And Honors Arthur Leonard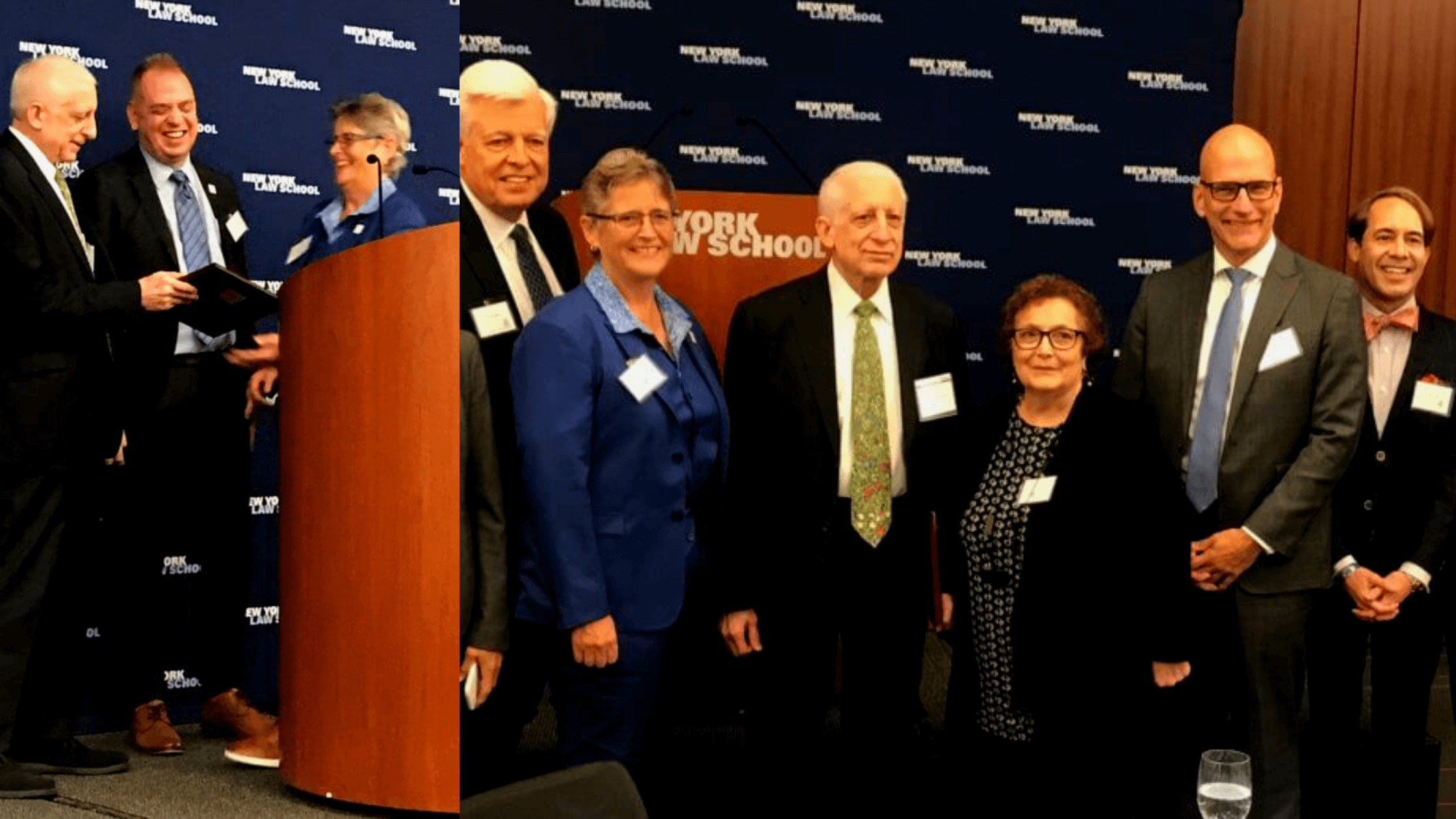 The day was sunny for retired New York Law School professor Arthur Leonard. Arthur recently attended the LGBTQ commission where he received recognition for his accomplishments and work on behalf of the LGBTQ community.
Richard C. Failla was a founder member of the LGBTQ Commission of the New York Courts and it is named after him. The commission praised and honored Arthur in November for his 40 years of scholarly work and teaching. Arthur gained the most notoriety as the editor of the LGBT Law Notes, a publication he founded in 1979.
When he was still the president and founder of the New York Gay Lawyers Association, he made the decision to launch LGBT Law Notes. A yearly scholarship in Leonard's honor was also announced by the school.
The LGBTQ community will benefit from this scholarship, which will also be used to study LGBTQ legal issues. Arthur also wore the title of Gay City News legal correspondent in addition to the aforementioned positions.
Along with Leonard's colleagues, allies from the LGBTQ movement, and friends, the luncheon was attended by a number of important legal figures.
One Day Devoted To LGBTQ Legal History
Leonard participated in a panel discussion about the constitution and religious freedom at the all-day conference. He discussed various landmarks in the development of LGBTQ legal history. The law that was frequently detrimental to LGBTQ rights has come a long way, according to Arthur, beginning in 1791 and continuing through the current Supreme Court's development of such freedom.
It was established in December 2016 to serve as the Richard C. Failla LGBTQ Commission. The LGBTQ community's problems, particularly those faced by employees and litigants, were the main focus of the report.
Richard C. Failla, a former State Supreme Court justice, is remembered by the commission's name. In court, Richard C. Faila gained recognition for using his professional qualifications to advocate for queer clients. In the end, he was elected to the New York State Supreme Court and became the first openly gay justice.
Richard C. Faila, The LGBTQ Justice System's Pantheon
Richard C. Failla, who was raised and educated in Queens in 1940, graduated from the University of Florida in 1962 with a bachelor's degree. From Columbia Law School, Richard eventually pursued a legal education, graduating in 1965.
Failla then began working as a lawyer in the military. In the Navy's Judge Advocate General's Corps, he spent five years as a lieutenant. He frequently offered his services to sailors who were threatened with discharge because of their sexual orientation while he was stationed in the Philippines and Vietnam.
Following his military service, Failla worked as an Assistant District Attorney in the Manhattan District Attorney's Office. At the beginning of his tenure there, he reprimanded a lawyer whom he thought was billing gay defendants outrageous fees. She responded by threatening to reveal his sexual orientation.
She directly threatened him, and despite the danger to his career, he chose to come out. In the following ten years, Faila held a number of prestigious positions, first serving as the Chief Administrative Law Judge at OATH and later as the Vice President of Gay Men's Health Crisis.
Faila also held the distinction of becoming the first openly gay individual to really be designated to the New York State Supreme court. Three years later, he was elected unopposed to the New York State Supreme Court, making him the first openly gay person to hold that position.
Justice Failla received honors from groups that support LGBTQ people all throughout his career. The Fund for Human Dignity honored him in 1986 by presenting him with its Howard Brown Memorial Award. Throughout his life and time as a proponent for LGBTQ rights, Faila has established funds to give economic help to groups working for gay and lesbian rights.
Shone Palmer
I've been writing about LGBTQ issues for more than a decade as a journalist and content writer. I write about things that you care about. LGBTQ+ issues and intersectional topics, such as harmful stories about gender, sexuality, and other identities on the margins of society, I also write about mental health, social justice, and other things. I identify as queer, I'm asexual, I have HIV, and I just became a parent.