The Governor Of Colorado Visits The Shooting Scene As Community Recovers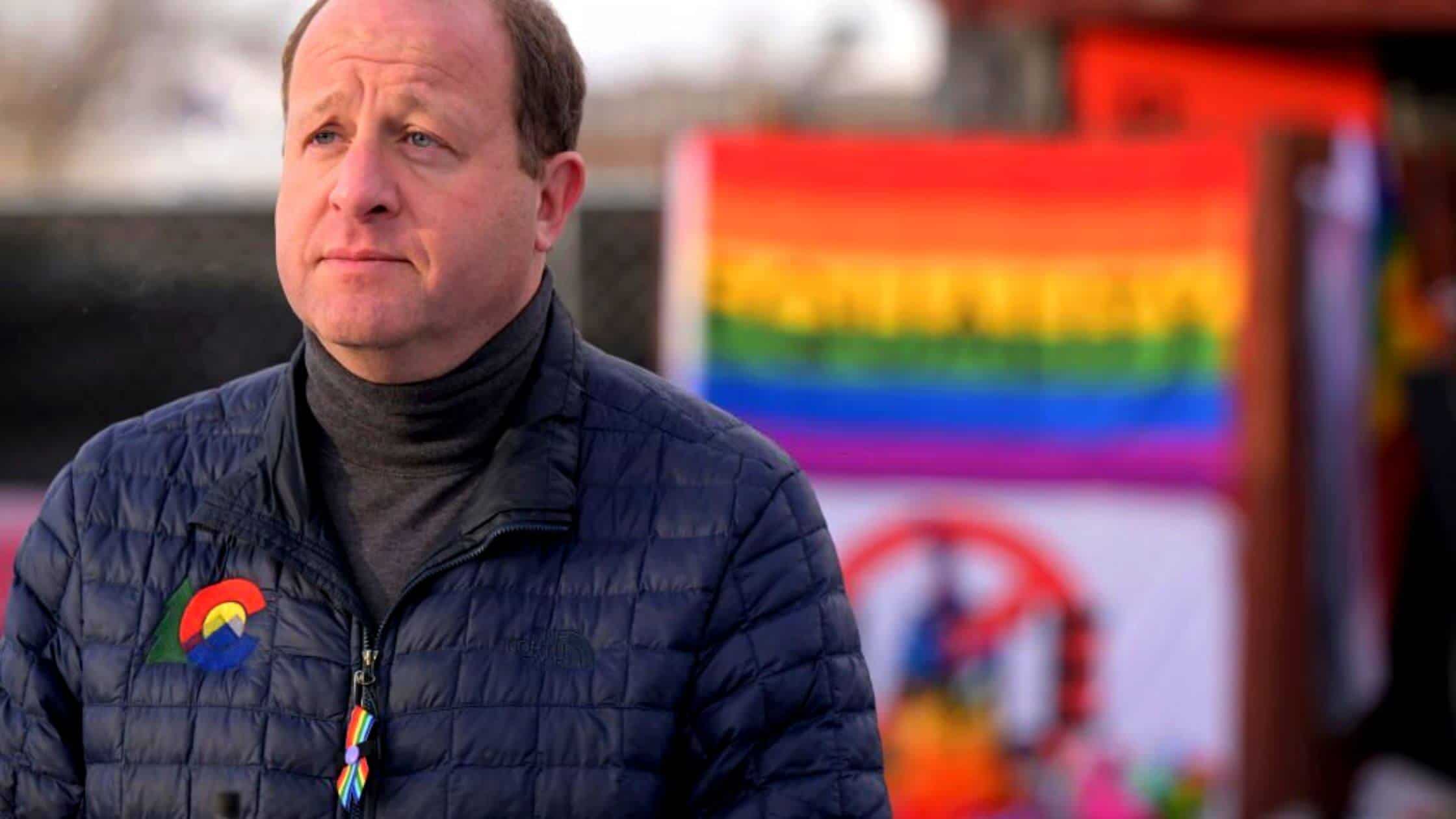 The shooting at Club Q still seems fresh in the minds of the families and friends of all those who died or were injured. Standing at a juncture where the whole world is screaming for love and respect towards the LGBTQ community, the Colorado governor visits the site.
Very recently, the Governor, Jared Polis, stood in a crowded brewery and embraced the veteran Richard Fierro, who managed to save lives on that fateful day. He was the one who overpowered the shooter and brought him down. Alas! After the killer shooter already killed five and injured seventeen.
Richard Fierro's Event For Togetherness
Richard Fierro who happens to own Atrevida Beer organized a remembrance evening on Tuesday, where all the patrons, held glasses and cans of beer, and cheered for the tagline 'Diversity, It's on tap'.
Both Jared Polis and Colorado Mayor showed that diversity was the order of the day. Moreover, since the ugly day of the shoot, Fierro has been requesting one and all to be nice to their neighbors. Additionally, he urges everyone to respect and accept each other's individuality.
Fierro invited Wyatt Kent, a drag queen that evening. It happened to be his birthday that day. Moreover, he is still recuperating from the after-effects of that night of horror and death. Kent had been the witness to the death of one of the fatally wounded victims, named Kelly Loving. Loving was among those who were shot dead that night, in Club Q, along with Daniel Aston, with whom Kent was in love. She literally died in his embrace. The police came in quite late.
Aston had left a few gifts and goodies, for Kent, before dying. Amazingly, Kent wrote many poems for Aston during their time together. He was devastated by his partner's death. After having picked up the pieces, Kent tried consoling Aston's family as well. Club Q is also conducting healing drives to heal the families and friends of all those who died or were injured.
>Related: Vigil Held For The Club Q Victims: LGBTQ Leaders Demand Safety And Justice 
Community Extends Support
Colorado Springs Community has left no stone unturned in supporting the cause of LGBTQ welfare. Moreover, they have been deeply condemning such acts. At his brewery alone, Fierro received $50,000 from a local credit union. Fierro seemed to be somewhat bewildered on receiving the amount.
Moreover, he could not control his emotions. Matt Gendron, who is from the credit union, happened to be present at Club Q that night. Furthermore, he saw what Fierro did to save the others. His family members were also among those who were rescued from the wrath of the shooter.
Jared Polis also visited the site of the crime, which has been cordoned off since. He walked along the line of flowers, crosses, and several other signs. He also paid his last respects to all the people who died in the shooting.
He even went on to pick up a pink chalk and wrote 'We Remember' inside a pink heart. He even stated how aggrieved he was, to a group of reporters who were standing there for his comments. Polis also made the relatives of all those who had died in the incident.
He also happened to wear a pink ribbon on his jacket. The man was the first Gay Governor, to be elected for the post in 2018. He is certainly not taking things lying down after such incidents. He seemed very optimistic about the future of his club and the LGBTQ community in general. He assured everyone that Club Q would be back in action soon.
The motive has still not been disclosed, although it may be a hate crime. Anderson Lee Aldrich is the man in question, who is currently behind bars.