Senator Wiener Responds To Far-Right Assaults Following Death Threat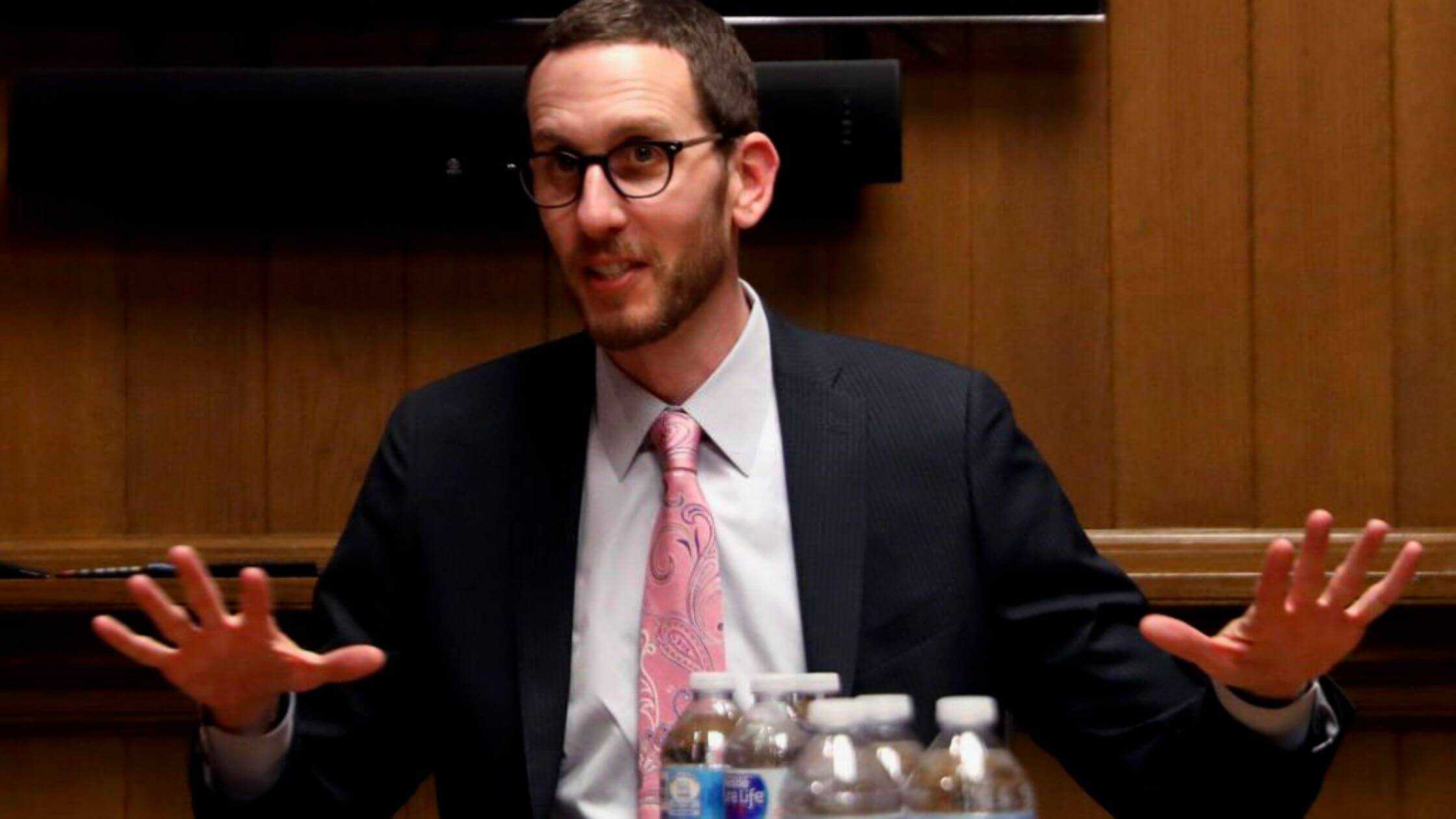 Since receiving a death threat recently, Scott Weiner has been discussed in numerous tabloids. After that, Weiner was accused of "grooming" Republicans, according to the allegations. There is a limit to how much one can take off the insults, even though politics often involves such mudslinging incidents.
State Senator Scott Wiener, a Democrat from San Francisco, responded to conservative commentator Charlie Kirk after the latter repeatedly disparaged him. Weiner also mentioned a Georgia congresswoman in his recent criticisms of them for recent remarks they had made about him.
Given that Weiner has been labeled as homophobic and a stain on our nation by the individuals mentioned earlier, his comments appear quite disparaging. This was most likely brought on by the homophobic allegations against Weiner, which led to a threat to kill him.
Also refusing to give Weiner the benefit of the doubt, US Representative Marjorie Taylor Greene. Weiner tweeted that the term "groomer" is an anti-LGBTQ hate word, prompting Greene, aka D-Georgia, to brand the congressman as a "communist groomer" earlier this month.
Weiner As A Pro-LGBTQ Legislator
Until this point, Wiener has been an advocate for the community and a pro-LGBTQ legislator. He has reportedly backed treatment for trans youth that is gender-affirming. Being a supporter of the LGBTQ community comes easily to Wiener because he is homosexual and Jewish.
He has frequently faced homophobic and anti-Semitic internet vitriol due to this. Before moving up to the state senate, Weiner served as the Castro neighborhood's representative on the San Francisco Board of Supervisors. 2020 saw continuous threats against Wiener's life.
Due to the belief that Weiner sought to decriminalize pedophilia, numerous conspiracies were created against him. Additionally, there was some dispute around Wiener's effective SB 145 legislation. The measure aimed to exclude criminals from the requirement to be included on the sex offender registry.
Weiner is also the same person in charge of Senate Bill 107, another noteworthy fact. Because of this legislation, trans minors and their parents can now flee to California to avoid prosecution in other states.
Many members of the LGBTQ community, particularly the younger generation, have been able to affirm their gender identity due to Weiner. Affirmations of gender that are not legally required are frowned upon and often punished.
If we use Alabama as a reference, at the beginning of 2022, gender-affirming medical care for children was made illegal. Under the supervision of a physician, patients under the age of 19 are frequently provided gender-affirming care, which may involve taking hormones or puberty blockers.
The Alabama Vulnerable Child Compassion and Protection Act had previously permitted medical facilities to provide gender-affirming healthcare before it was made a crime. The LGBTQ community's right to that entitlement has now been taken away, and the offender faces a maximum sentence of 10 years in prison.
Read: Iraqi death squads once again targeting gays and lesbians 
Early This Year, There Were Threats Of Death
Scott Wiener also had to deal with receiving death threats, primarily due to his work promoting civil rights for LGBTQ individuals and those living with HIV. He received a death threat earlier this year that claimed his home had been placed with a bomb, prompting the request for him to leave.
Following that, the house was searched by the California Highway Patrol and the San Francisco Police Department. The bomb-detecting dog gave his home a thorough sniff.
Staff employees received the email with the death threat attached. They had planted bombs in Weiner's home and workplace, according to the report. A death for Wiener was also predicted for that day. Weiner has gone through a lot.
And, given the assembly polls, many political developments are still to come. However, the growing homophobia in the country must be addressed, as this hatred manifests itself in violence. Public leaders and popular social media titans have made anti-LGBTQ sentiments, which might be a source of increasing concern for people's unity.