22-Year-Old Footballer Lost His Life After The Wall Collapsed At Home Town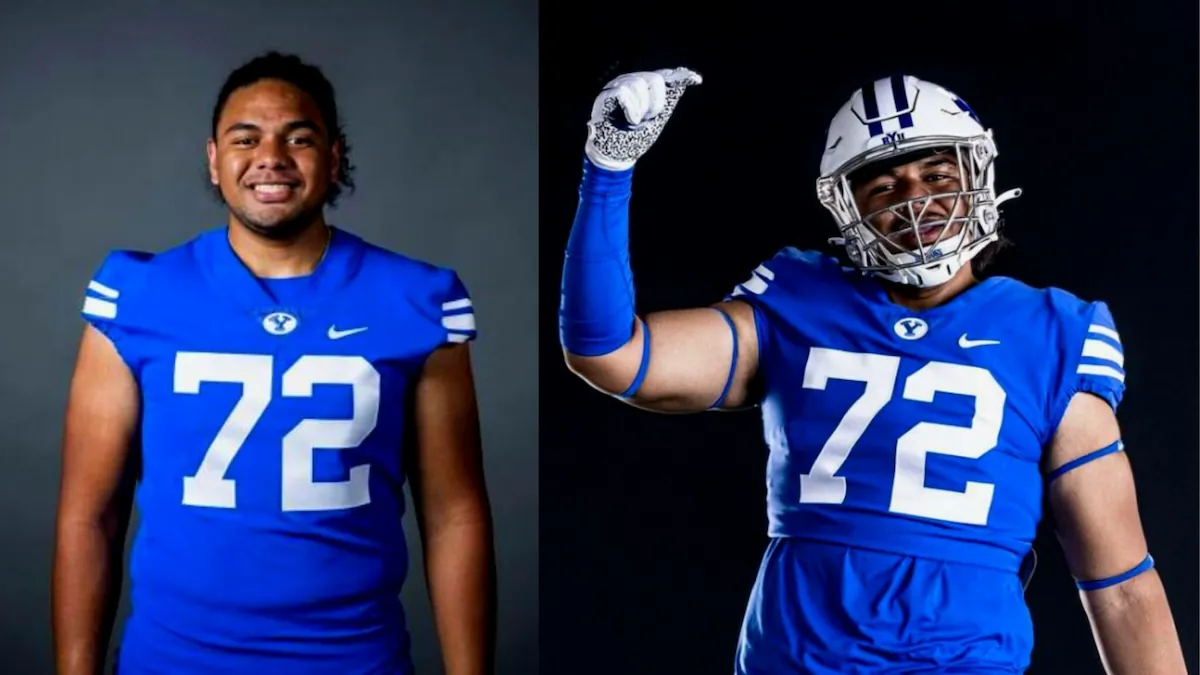 Brigham Young University Football player Sione Veikoso was found dead beneath a few pieces of debris after a 15-foot brick wall went collapsed. This happened at a construction site in Kailua, Hawaii which is his hometown. Veikoso was helping to fix but the wall collapsed immediately.
Firefighters rushed to the scene where they found the bystanders picking away the rocks to get him out but unfortunately couldn't save his life. The reports suggested that Veikoso was trapped way deeper than normal which made the survival and chance of getting rescued short.
It was announced that he was dead at 1:35 PM local time. He was trapped along with two other men who were injured and carried away to the hospital.
The Firefighters and experts reveal there was a lot of red dirt at the spot of his death and heavy blue gravel which left them confused as to what was the cause for the wall to collapse and had to remove all those remains to get his body. They're still unsure about how the wall broke down but figuring it out at the moment.
Who Is Sione Veikoso?
Sione Veikoso is a former player for Arizona State who was transferred to Brigham Young and completed his first season recently.
Teammates and supporters shared their grief through social media platforms with heart-whelming messages including BYU's athletic director Tom Holmoe, his coach Kalani Sitake, and his teammate stating he was a genuine friend on Twitter.
According to his close cousin Josh Kava, he was a gentle giant who cared for and loved his parents and was a reliable member of the family.
Not just that to show love and respect as well for the well-wishers BYU has organized a GoFundMe campaign in order to cover all of his funeral expenses and donate the rest of the amount to his family.
Also Read: The University Of Virginia Shooting: 3 Football Players Shot Dead
22-year-old Veikoso played as an offensive linesman for BYU Cougher's football team and he was athletic since his height rose to 6ft 7 inches. BYU Cougher is one of the top football teams and universities in the country, they have around 142 players drafted by the National Football League (NFL) and 193 players got their opportunity as free agents.
It was a great opportunity for the player to be recognized for the player he was. He gained his experience from his high school Hawaii Kaliua where he was trained to be an athlete, Sione also served himself full-time as a Manaus in The Church of Jesus Christ Latter-day saints in Brazil.
There wasn't enough popularity or appreciation for the lad even if he was talented, due to the fact that he is at the initial stages of his sports career, but the people who knew him were sure that there was much inside him to showcase to the world.
Sione wasn't much active on social media as he trains and spends quality time with himself and his close ones. His fellow supporters and friends have commented on the last post wishing him all their condolences regardless.