Who Is Darius Paduch? Urologist Accused Of Sexual Abuse Of Patients
Darius Paduch, a well-known urologist in the state of New York is currently facing a federal indictment on four counts after he was accused of sexually assaulting many patients, including juveniles, over a period of more than five years beginning in 2015.
The allegations date back to 2015. On Tuesday, the physician who is already being sued by seven male patients for alleged sex abuse was arrested on criminal charges that are related to the lawsuits.
It is alleged that the doctor took advantage of his position as a medical expert to deceive patients into believing that the abuse he inflicted on them was medically necessary or suitable. Scroll down for additional information on the instances, as well as the accusations made against the doctor who acted unethically.
Who Is Darius Paduch?
An indictment issued by a federal court in Manhattan alleges that Darius Paduch, 55, abused patients while alone in the exam room when he worked at New York-Presbyterian Weill Cornell Medical Center and Northwell Health.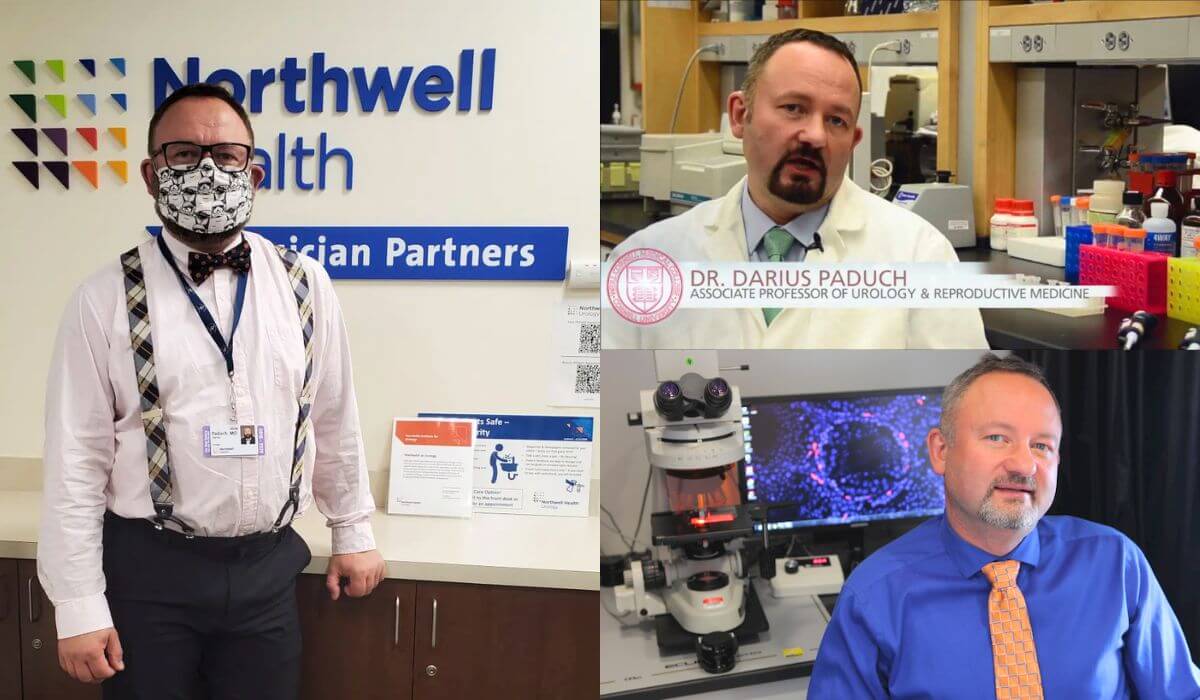 When he was alone with them, he allegedly encouraged masturbation by showing and telling them to watch p*rn. According to the indictment, he would also engage in behaviors such as masturbating in front of patients, using s*x toys on them, and performing needless rectal exams without using gloves.
According to the allegations made in the court documents, in some instances, Darius Paduch grabbed the victim's p*nis and told them that "they were masturbating wrongly." On Tuesday morning, law enforcement in New York placed Dr. Darius Paduch under arrest. During his arraignment on Tuesday afternoon, Paduch entered a plea of not guilty.
A court hearing is scheduled to take place later on in this year. Scores of people who claim to have been abused by Darius Paduch have brought legal action against the two hospitals, alleging that the hospitals were aware of the abuse yet continued to allow the doctor to meet patients unsupervised.
Must Read: Who Is Moses Lopez? Accused Of Stabbing Radio Cab Driver
Response From The Hospitals
In response to the indictment, Weill Cornell stated that it has retained independent counsel to investigate Darius Paduch's actions and that this inquiry will be conducted immediately.
According to a statement released by Northwell Health, "These claims are taken very seriously by Northwell Health as part of our commitment to provide the best possible standard of medical care to our patients, patient's families, and the communities we serve. It has been determined that Dr. Paduch will no longer be employed by Northwell.
We will assist the proper authorities in their investigation by cooperating with them as they carry it out." Darius Paduch, a urologist from North Bergen, New Jersey, "used his position as a urologist at prominent medical facilities in New York, to make or attempt to make victims feel that the sexual abuse and assault he committed upon them was medically necessary and proper," as stated in the indictment.
Allegations Against Darius Paduch
According to the indictment, the doctor, who specializes in male reproductive health and infertility treatment, met with several of the patients over the course of several years at various sessions.
According to the indictment, after his patients left his office, he would send them text messages in which he made "inappropriate and sexual remarks" and told them to return for follow-up sessions.
According to the court filings, he molested both of the minor boys for a significant amount of time, and both of them had to go from out of state to see the doctor. He also allegedly carried out the abuse against them for a number of years.
According to the prosecution's allegations, Darius Paduch engaged in abusive behavior toward one of the boys between the years 2015 and 2017, and toward the other youngster between the years 2015 and 2022.
Darius Paduch is accused of inducing juvenile victims to travel to engage in unlawful sexual behavior and other connected offenses, and he faces up to sixty years in jail if he is found guilty of all of the allegations against him.
Also Read: Denise Frazier Dog Viral Video, Who Is The Teen Arrested Over S*x With Pet Dog?