Andrew Lester: All About Kansas City Shooting Suspect, Where Is He Now?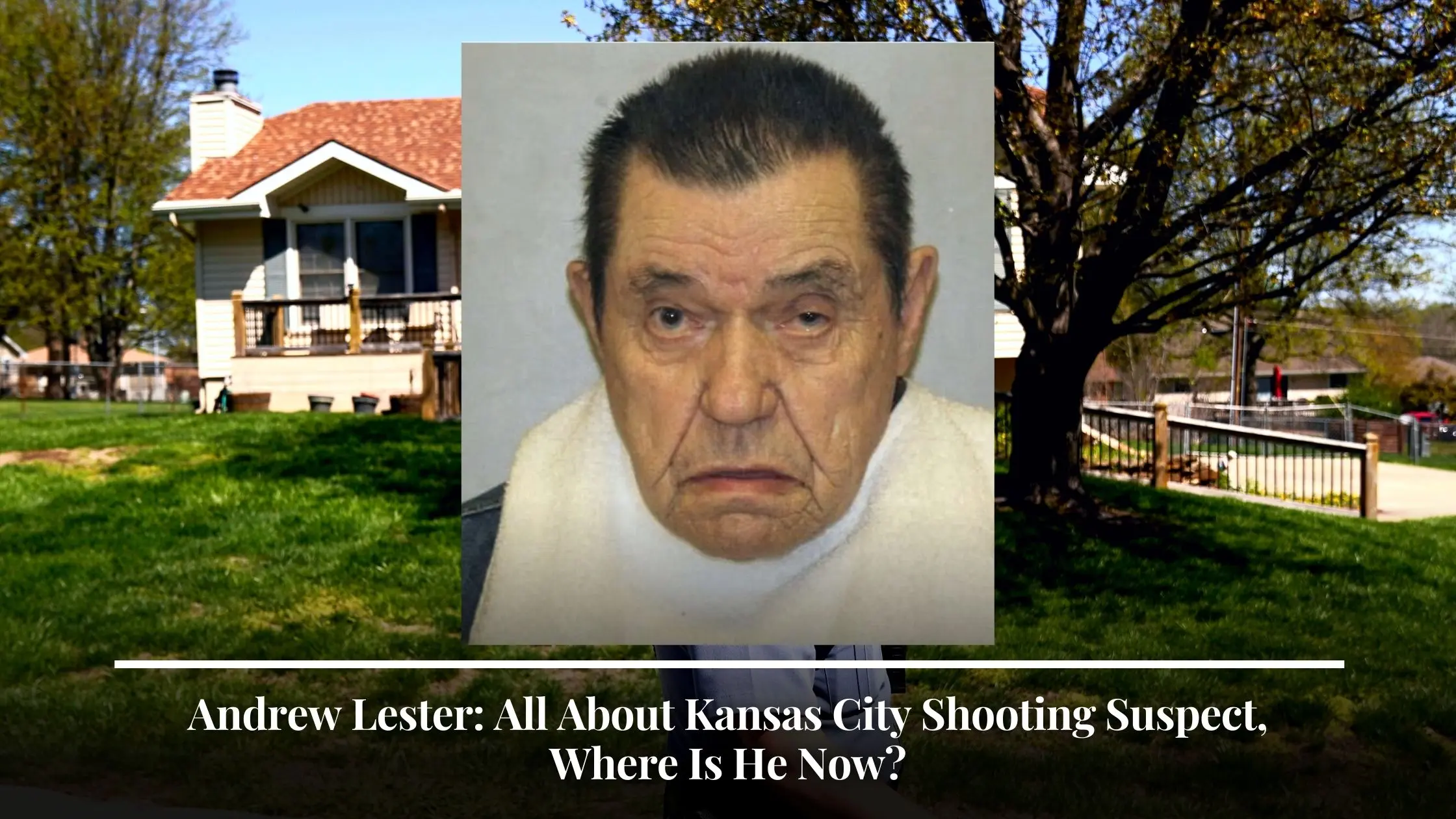 On April 13, 2023, Ralph Yarl, a teenager from Kansas, Missouri, was allegedly shot by a homeowner after mistakenly stepping onto the wrong address.
The shooter was later identified as an 84-year-old Clay County man Andrew D. Lester, who is under investigation and was charged with first-degree assault and armed criminal action. 
Who Is Andrew Lester, And Where Is He Now?
Andrew Lester is an 84-year-old Clay County native who resides at a home on Northeast 115th Terrace in Kansas City.
He was accused of allegedly shooting a 16-year-old boy of color on the evening of April 13th after he reached out to the wrong address.
He was arrested and kept on a 24-hour investigative hold. He was released afterward pending further investigation.
The Kansas City Police Department announced that a person must be either charged or released within 24 hours as per Missouri law. 
As of now, Lester was released from prison but was charged with two felony charges. He might get 10-30 years in prison on the assault charge, which is considered an A-class felony. And for armed criminal action, he could get around three to fifteen years in prison. 
What Happened On That Night Yarl Was Shot?
As of the statements released by the Kansas City police, Yarl was picking up his younger siblings just before 10 p.m. from a home on N.E. 115th Terrace.
But unfortunately, he went to the wrong address on N.E. 115th Street mistakenly. Upon arrival, he rang the doorbell, and the homeowner, Lester, shot him twice.
Yarl was shot in his forehead and arm after he fell to the ground. The injured young boy ran to the neighboring houses asking for help and after getting rejected twice, a neighbor offered him help and informed 911.      
The officials responded to a call that informed them about a shooting incident in which a black boy was shot in front of a residence by the homeowner around 10 p.m.
Related: Ralph Yarl: Black Teenager Shot Twice After Ringing Wrong Doorbell
The victim was transported to the hospital with life-threatening injuries and is currently recovering at his home after he was released from the hospital on Sunday.
When the officials arrived at the crime scene, they saw shattered glasses from the front storm door and Lester was standing inside the house.
He was taken into custody, and upon searching his home, the officials recovered a Smith and Wesson .32-calibre revolver in his living room with two spent shell casings in the cylinder. 
When enquired about the incident, Lester stated that he had just gone to bed when the teenager rang the doorbell.
He took his revolver before responding to the bell and when arrived at the door, he saw a Black man pulling on the exterior storm door handle.
Lester said that he thought that someone was trying to break-in into his house. And because of this fear, he said that he shot the person twice without exchanging any words. 
The old man was released within 24 hours after the officials conferred with the Clay County prosecutor's office.
They stated that the case is proceeding and further information, including the formal statement from the victim who is recovering from the tragedy, must be taken.
Related: Ralph Yarl Parents: All About His Father, Mother, Siblings, Family, And More
As of now, the police couldn't take the statements since Yarl is healing from the physical illness and mental trauma he suffered from this brutal attack.   
How Is The Boy Doing Now? Is He Alive?
Yarl's father Paul Yarl announced on Monday that his son is doing good and is out of the hospital.
Paul said that the boy is in good spirits and cracked a smile. Also said that he is responding well and is making good progress