Who Is Robert Louis Singletary: Man Accused Of Shooting Neighbor Kid And Her Parents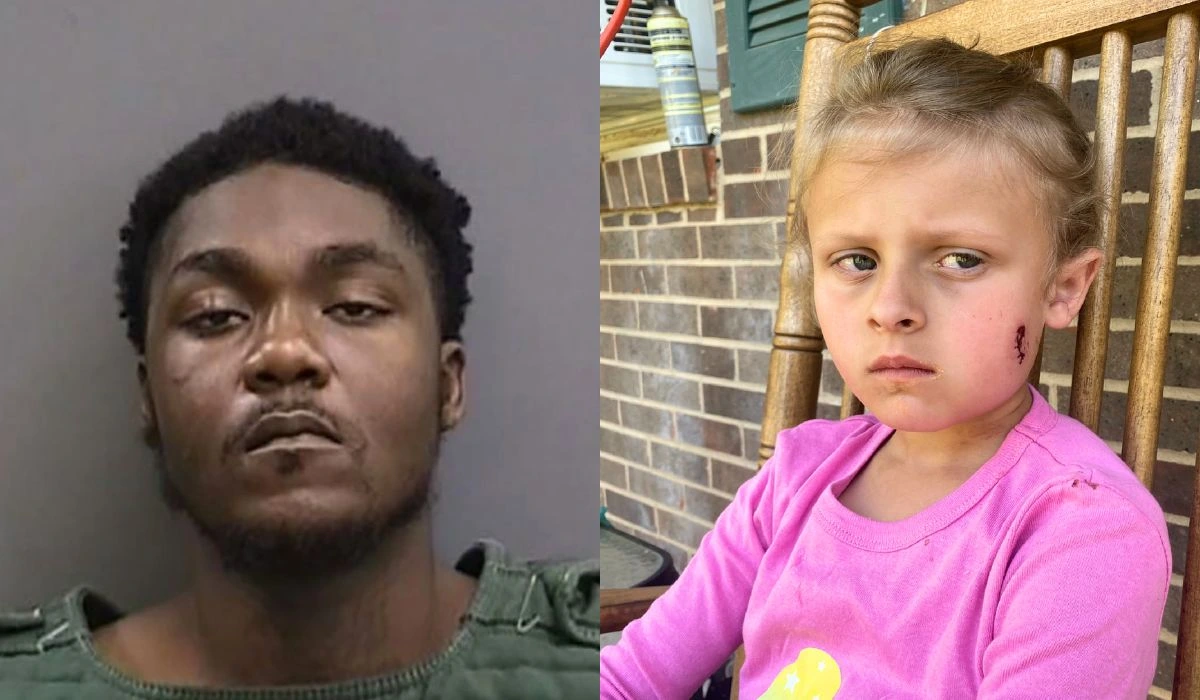 On Tuesday, a shooting in North Carolina reported a 6-year-old girl and her parents were shot by a neighbor. The mother and daughter received minor injuries, while the father remains hospitalized after he got shot in the back while protecting his family.
The shooting transpired after a basketball belonging to the victim's family rolled into the suspect's yard that week. As the case was reported, police and U.S. Marshals are searching for the culprit.
With the ongoing investigation, the police arrested a 24-year-old man Robert Louis Singletary in connection with the shooting of the six-year-old girl.
Who Is Robert Louis Singletary?
Robert Louis Singletary, a 24-year-old man from North Carolina was accused of shooting the six-year-old girl and her parents. Prior to this event, he was charged with a domestic violence case in December after he allegedly attacked his girlfriend using a mini-sledgehammer.
From his records, it was clear that Singletary was charged with numerous cases similar to these. The authorities state that the suspect was being held on a $250,000 secured bond and are still unaware when he posted bail.
The North Carolina Department of Adult Correction said that in 2016, Robert Louis Singletary was arrested for an assault using deadly weapons with the intention to kill or impose severe harm charges.
He was released from prison on September 15, 2020, after he was sentenced in neighboring Mecklenburg County.
Must Read: Who Is Moses Lopez? Accused Of Stabbing Radio Cab Driver
What Happened To Singletary Former Girlfriend?
Just as mentioned above, Robert Louis Singletary was involved in numerous cases, including a lawsuit of domestic violence that transpired in December.
The 24-year man was accused of allegedly harming his girlfriend, who received a severe injury from the attack.
As of the statement released by the Gastonia police, it was reported that they received a call from a 21-year-old girl on December 2.
She stated that her then-boyfriend, Singletary, struck her in the back of the head using a mini-sledgehammer.
The incident reportedly happened inside his apartment, and she suffered severe bleeding from the injuries.
The girl, whose identity still remains unknown to the public, stated in her statement that she was held captivated in his home.
He never let her go out for about two hours and even ordered her to clean up all the evidence from the apparent attack.
She was released only after she cleaned everything bearing the pain from the attack. When she was let out, she immediately took hospitalization and even informed 911 about the chain of events that happened at his apartment.
On December 7, the police arrested Robert Louis Singletary and charged him with assault with the intention to impose severe harm, abduction, and communicating hazards.
The police even found evidence from his apartment in connection with the above incident. They even got hold of the mini-sledgehammer that he used to strike his then-girlfriend.
What Happened To Singletary, And Where Is He Now?
On Tuesday, some kids were playing basketball in the neighborhood, and while playing, the ball rolled into the suspect's yard.
He yelled at the kids who tried to retrieve the ball, and when they informed their parents about this, someone among them went to talk with the suspect about stopping cursing the kids.
The neighbors, who were present at the scene, said that Robert Louis Singletary went inside his home and returned with a gun, and started firing at the neighbors.
The six-year-old girl and her parents were also among them and got injured by the firing. The young child Kinsley was hit by a bullet in the cheek.
And her father, who tried to protect his family, was shot in the back.
Kinsley's mother, Ashley Hilderbrand, stated that bullet fragments were removed from the girl's cheek, and even she was injured from the sudden shooting incident.
A bullet scratched her elbow, and both of them were released from the hospital after seeking medication.
Kinsley had to take stitches in her cheeks, and she added that they were not even a part of the issue connected with the basketball game.
Ashley stated that she and her family were outside while the young girl was riding her bike.
As of the recent updates, Singletary was arrested by the police on Thursday afternoon after a manhunt. They stated that the suspect was really dangerous and that he was armed.
He turned himself into the officials and was caught after a huge struggle. Robert Louis Singletary is scheduled for a hearing which will transpire on Friday, April 21 with reference to his extradition.
Also Read: Who Is William Whitworth? Teen Accused Of Planning Multiple School Shootings
Shone Palmer
I've been writing about LGBTQ issues for more than a decade as a journalist and content writer. I write about things that you care about. LGBTQ+ issues and intersectional topics, such as harmful stories about gender, sexuality, and other identities on the margins of society, I also write about mental health, social justice, and other things. I identify as queer, I'm asexual, I have HIV, and I just became a parent.