Gordon Lightfoot Cause Of Death: What Happened To The Hitmaking Singer?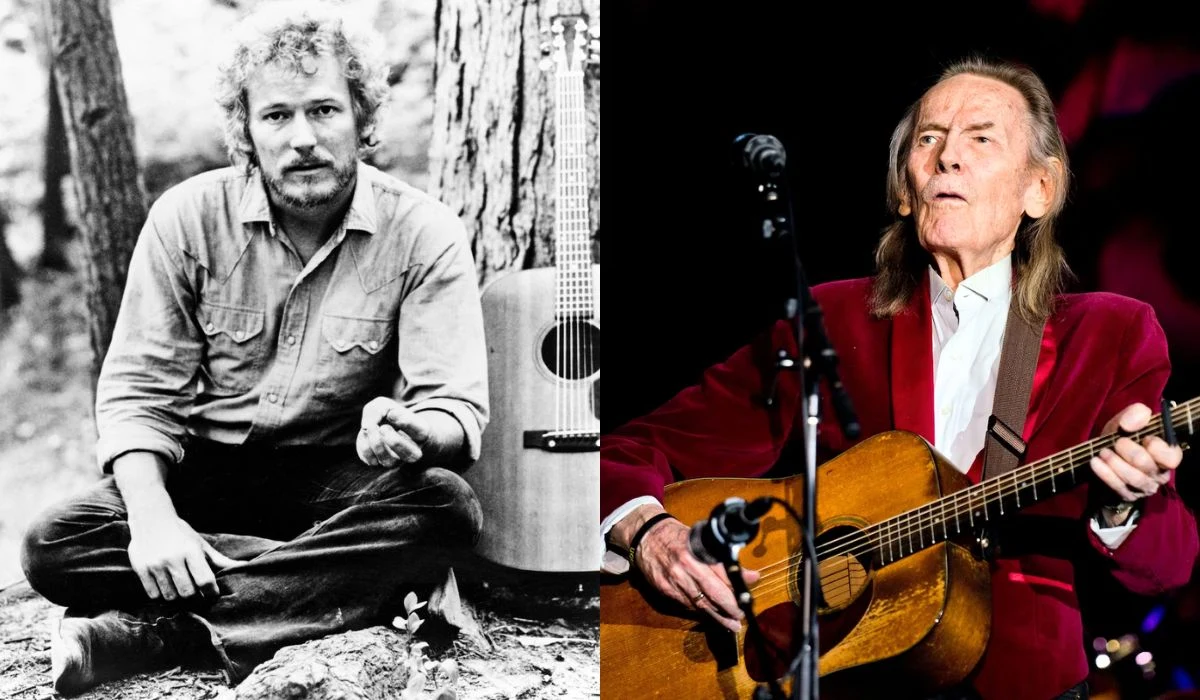 Gordon Lightfoot the Canadian artist best known for his hit pop albums passed away on Monday at the age of 84. His family members confirmed the news of the death.
Lightfoot was also a guitarist who popularized the fingerpicking style in playing the instrument.
Gordon Lightfoot Cause Of Death: What Happened Actually?
The death of Gordon Lightfoot took place at Sunnybrook Health Sciences Center in Toronto, Canada. His death was also confirmed by B.C. Fielder, his concert promoter in Canada for the past many decades, and Victoria Lord, his publicist.
He was supposed to be on a tour three weeks prior to this but had to cancel it due to his deteriorating health conditions.
Lightfoot was diagnosed with emphysema. He suffered an aneurysm in 2002 and survived a stroke in 2006. However, Gordon Lightfoot's cause of death according to his family members and publicists was natural causes.
He was, earlier, a heavy drinker and had to go through a facial paralysis, that was a while after he started his career. Although when he quit alcohol he remained truthful to his decision and stayed abstemious for the rest of his life.
Must Read: Dave Hollis Cause Of Death: What Happened To The Former Disney Executive
Gordon Lightfoot Career
Gordon Lightfoot released his debut album in 1965, titled Lightfoot, and made it to the top as a new icon in folk art. By the next decade, he changed boots to pop and established himself as a habitual name on the Billboard charts.
He is one of the earliest artists to give a definition to folk-pop, the musical style that is a blend of contemporary folk songs and pop arrangements.
The consistency with which he dominated the art genres was not reflected in his familial relations. Gordon himself has once said that the root cause of the failure of his relationships was he could not stay committed to one woman.
This was especially on the occasions of his global tours. He was married thrice and was involved with other women as well.
Relationships
Gordon Lightfoot first tied the knot with a Swedish woman, Brita Ingegard Olaisson in 1963 and the marriage lasted for almost ten years. For the next sixteen years of his life, he chose to not take a wife but had romantic partners.
One of such partners was the notoriously known Cathy Smith for whom he cared a lot about.
Elizabeth Moon became his wife in 1989. The marriage came to a crossroads in 2002 and the couple remained apart from each other. However, it was after nine more years that they filed for a divorce.
At the time of death, Lightfoot was survived by his third wife Kim Hasse, and his six children from all of these relations. His offsprings are Fred Lightfoot, Ingrid Lightfoot, Gaylen McCee, Eric Lightfoot, Miles Lightfoot, and Meredith Lightfoot.
Gordon Lightfoot Networth
As of the latest compiled data, Gordon Lightfoot's net worth in 2023 is 40 million US dollars.
Bob Dylan the ruler of folk and the great moralist who had significant influence over society and popular culture has famously said that there was not even one Lightfoot song that he does not like. Dylan said he was a fan of Gordon's style, his songs, and his art.
Lightfoot was known as a 'hitmaker' among his fans as whatever he tried his hands on became an instant hit. He was noted as an artist who avoided the media and seldom gave any interviews.
Earlier in 2008, he said that he wonders why he was called an icon because he really does not think of himself that way.
Rather he viewed his life as that of a professional musician who has to work with other professional people and called it an integral part of the profession and said that was how he navigated through life.
When looking back Gordon Lightfoot is one of the revolutionary artists of the 1970s who stood apart for his signature style.
Also Read: Len Goodman Death: How Did 'Dancing With the Stars' Judge Die? Cause Of Death
Shone Palmer
I've been writing about LGBTQ issues for more than a decade as a journalist and content writer. I write about things that you care about. LGBTQ+ issues and intersectional topics, such as harmful stories about gender, sexuality, and other identities on the margins of society, I also write about mental health, social justice, and other things. I identify as queer, I'm asexual, I have HIV, and I just became a parent.