Who Is Kayla Unbehaun? The Missing Illinois Girl Found After Six Years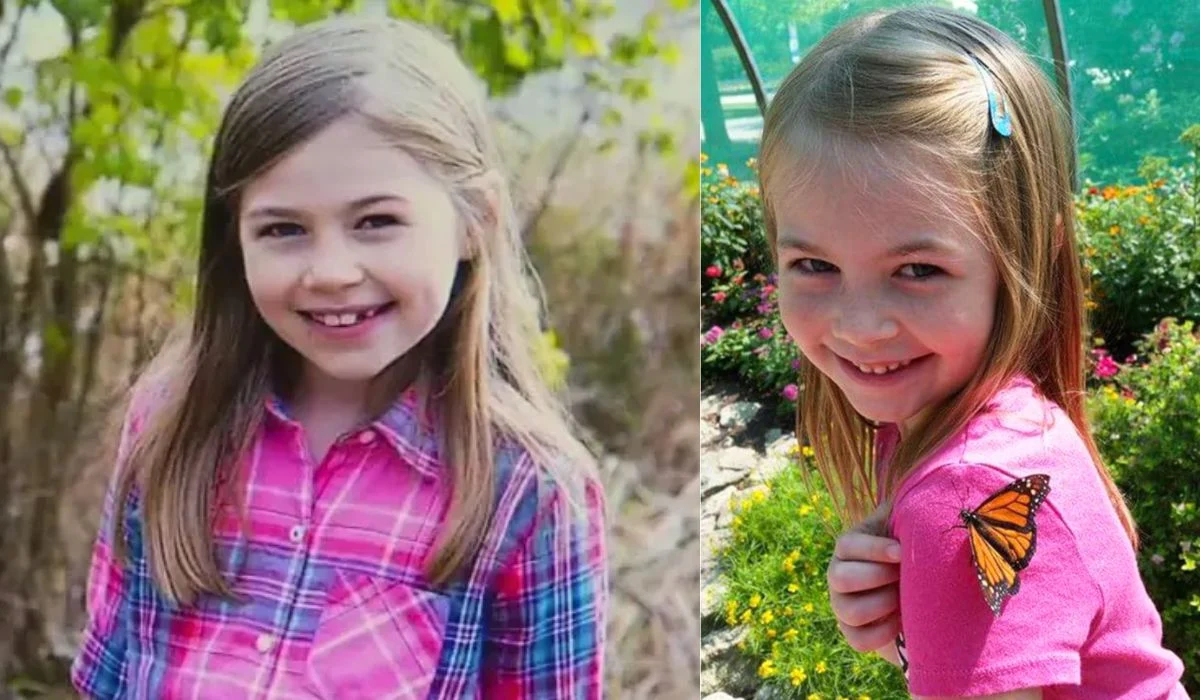 A family in Illinois finally found the girl they have been searching for for six years!
Kayla Unbehaun was allegedly kidnapped in Illinois by her non-custodial mother, leading her family and the public to search for her for the past six years.
According to Samantha Booth of the Asheville Police Department, the father in Illinois has been reunited with his 15-year-old daughter after she was discovered safely. She was found 600 miles away in North Carolina. 
The National Center for Missing and Exploited Children reported that Kayla was 9 years old when she was taken from the Chicago suburb of South Elgin, Illinois, by her non-custodial mother, Heather Unbehaun.
Do you want to know more about Kayla Unbehaun and her story? If so, keep reading as we explore her story.
Who Is Kayla Unbehaun?
Kayla Unbehaun was a girl born in Illinois as the daughter of Heather Unbehaun and Ryan Iserka. 
In 2017, nine-year-old Kayla was allegedly kidnapped from northern Illinois by her non-custodial mother Heather Unbehaun. 
No longer after the kidnapping, the Kane County's State Attorney's office issues a warrant for Heather.
She was charged with breaking the terms of her custody deal with Kayla's father, Ryan Iskerka. He was in charge of Kayla's custody. 
In November last year, an episode of Netflix's Unsolved Mysteries told the story of Kayla's disappearance, which received widespread media interest.
Must Read: Madeline Kingsbury Missing: Winona Police Call Disappearance Of Minnesota Mother
Kayla Unbehaun: Her Missing Story Explored
Back in 2017, during a court-ordered visitation in Illinois, Ryan Iskerka went to pick up Kayla Unbehaun from her mother's home, but the two were not there. 
The Athens Banner-Herald reported at that time that her mother had packed up her car and left with Kayla. Reports stated that they might have proceeded to Athens, Georgia.
Her mother received a felony kidnapping warrant after police asked anyone who saw them or the car they were traveling in to contact police.
The mother of the youngster had not been active on social media since the girl went missing.
According to the National Center for Missing and Exploited Children, Heather Unbehaun had previously stated a wish to live off the grid and lead a carefree lifestyle. She had reportedly sold her car at that time. 
Authorities posted age-progressive pictures of the girl several years while she was missing.
Kayla's father never stopped writing about his daughter on his Facebook page. He writes birthday wishes for her daughter every year through his page and was waiting for the return of Kayla.
After reuniting with Kayla, Ryan Iskerka seems very delighted to see his daughter safe and healthy.
Kayla Unbehaun: How Was She Found Miles Away?
Kayla Unbehaun was found safely on May 13, 2023, in Asheville, North Carolina, six years after the kidnapping. 
A picture of Kayla Unbehaun and her mother was displayed at the conclusion of an Unsolved Mysteries episode in 2022 on Netflix. 
She was located after a woman from Plato's Closet who wished to remain unnamed recognized her mother, Heather, from news headlines and from the documentary.
She informed the police and thus Kayla was reunited with her father, Ryan Iskerka. 
Her mother was detained in Asheville on Saturday and charged with kidnapping, a felony, before being freed on bail.
According to the department, the 15-year-old Kayla Unbehaun is doing well and is happy to have her family back. The department is reportedly assisting the family in obtaining social services as well.
Kayla Unbehaun's father, Ryan Iskerka, requested privacy in his most recent statement after she was discovered and made a suggestion that the two had a long way to go ahead. 
Also Read: Taylen Mosley: Missing Toddler Body Found Inside Alligator Mouth