Putin's War In Ukraine Could Be Changed By The Poland Missile Strike!
A farm in Poland, close to the Ukraine border, is said to have been damaged by two missiles or rockets. According to reports, two persons died. The scene, close to the town of Przewodow, was depicted in Polish media as having a deep impact and an overturned farm vehicle. Where the projectiles originated is still unknown.
As world officials on three continents scrambled for information about an incident that may be one of the most important in Russia's nine-month war on Ukraine, President Joe Biden indicated that the deadly missile assault on Poland's territory on Tuesday was probably not launched from Russia.
World leaders are attempting to gather at the G20 meeting in Bali to prevent a possible intensification in the months-long Situation in Ukraine after a "Russian-made" missile killed two people when it attacked NATO member Poland.
Russian Ambassador Was Called In Connection With This
Officials were circumspect in their pronouncements since the information was still scant and the ramifications were so high. Approximately four miles to the west of the Ukrainian border, near the Polish village of Przewodow, the missile came down outside the community on Tuesday afternoon.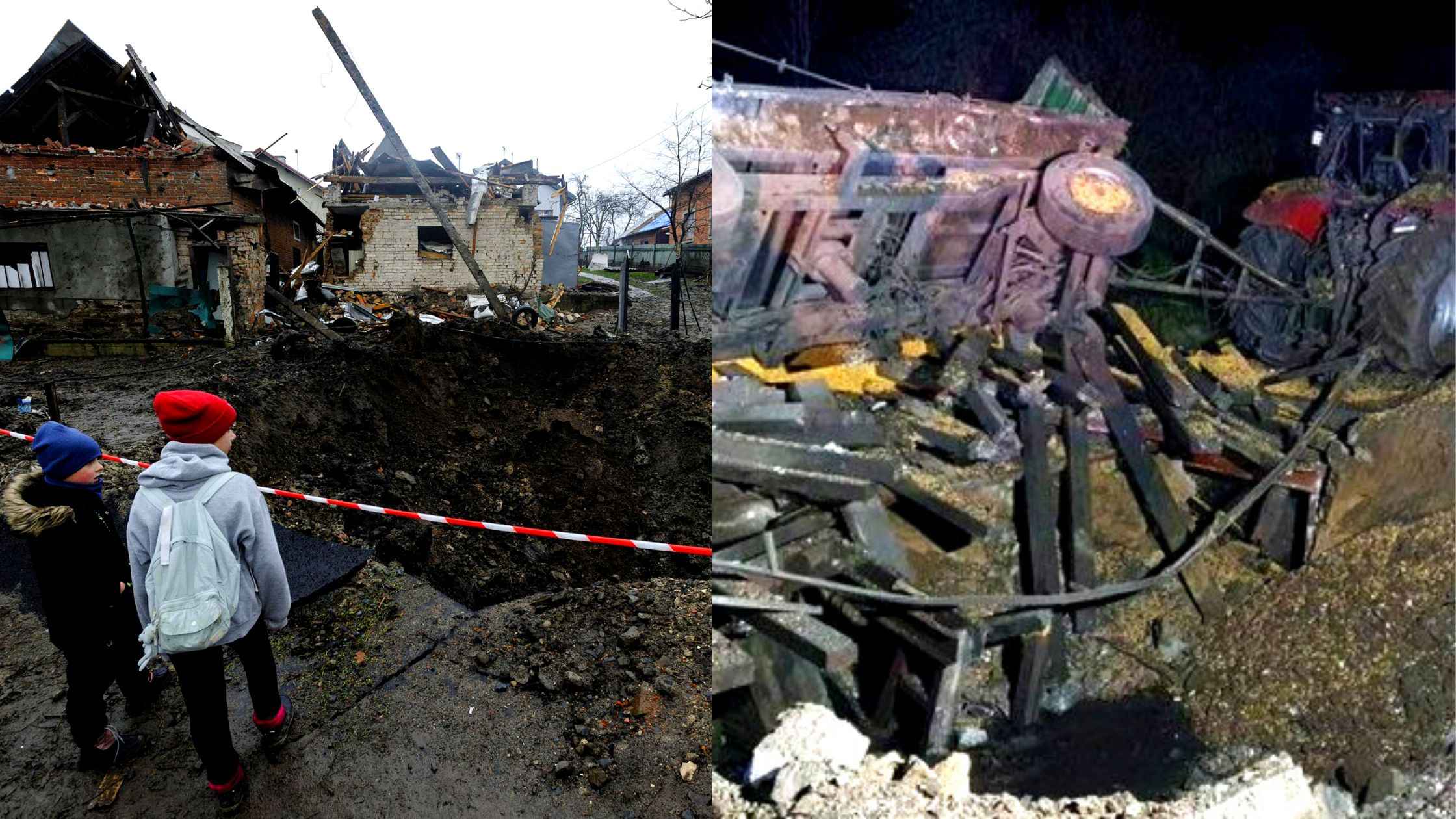 Russia unleashed its largest volley of missile attacks on Ukrainian cities in over a month at about the same time as the incident. Due to the circumstances of the incident, a NATO nation has not previously been directly attacked during the conflict's nearly nine-month duration because the United States and other NATO members might launch a military response in response to a Russian attack on territory under NATO control.
A rush of phone conversations between world leaders and emergency meetings to discuss how to react occurred in the hours after the initial news. An emergency meeting of the alliance's ambassadors will be held on Wednesday in Brussels, according to a spokesperson for NATO, and will be presided over by Secretary General Jens Stoltenberg. The Polish foreign ministry claimed the missile's Russian origin had been verified earlier on Tuesday. A statement claims that in reaction, Poland has convened the Russian ambassador and demanded a quick, in-depth explanation.
Moscow And Kyiv Soon Exchanged Accusatory Glances
Poland was struck by Russian missiles, according to a video message from Ukrainian President Volodymyr Zelenskyy. Zelenskyy referred to it as an escalation of very substantial proportions and an assault on collective security. However, the Russian Foreign Ministry disputed the accusation, tweeting that no strikes against the region had been undertaken by Russian equipment.
Social media was abuzz with rumors that the missile that crashed in Poland was a Ukrainian air defense missile intended to fight Russian weapons. Pro-Russian bots were partially responsible for the rumor's fueling, but Ukrainian Foreign Minister Dmytro Kuleba denounced the accusation as a conspiracy scheme.
The explosion in Poland happened in the middle of a barrage of Russian missiles that were shot at Ukrainian energy and electricity infrastructure all around the nation this week, leaving Kyiv and the recently reclaimed city of Kherson in the dark. Oleksii Reznikov, the defense minister for Ukraine, tweeted that 73 of the Russian government's over 90 cruise missiles—along with ten more drone suicide bombers—were shot down during the evening.
NATO nations would be carefully awaiting the cause of the explosion during the crucial hours and days following the initial word of the strike on Poland. According to experts, it might be overlooked if Ukraine makes a mistake. However, if Russia made a mistaken strike, allies might react more forcefully.
Mateusz Morawiecki, the prime minister of Poland, stated on Tuesday that there is no proof of additional missile strikes and that the evidence points to the missile that hit Przewodów as a "single act." However, following an urgent cabinet meeting, Polish Prime Minister Mateusz Morawiecki made several significant security announcements. First, Poland had decided to increase the combat preparedness of a few units within the Polish Armed Forces, focusing on aerial surveillance.
Shone Palmer
I've been writing about LGBTQ issues for more than a decade as a journalist and content writer. I write about things that you care about. LGBTQ+ issues and intersectional topics, such as harmful stories about gender, sexuality, and other identities on the margins of society, I also write about mental health, social justice, and other things. I identify as queer, I'm asexual, I have HIV, and I just became a parent.