Qatar World Cup: US Journalist Refused Entry For Wearing LGBTQ T-Shirt!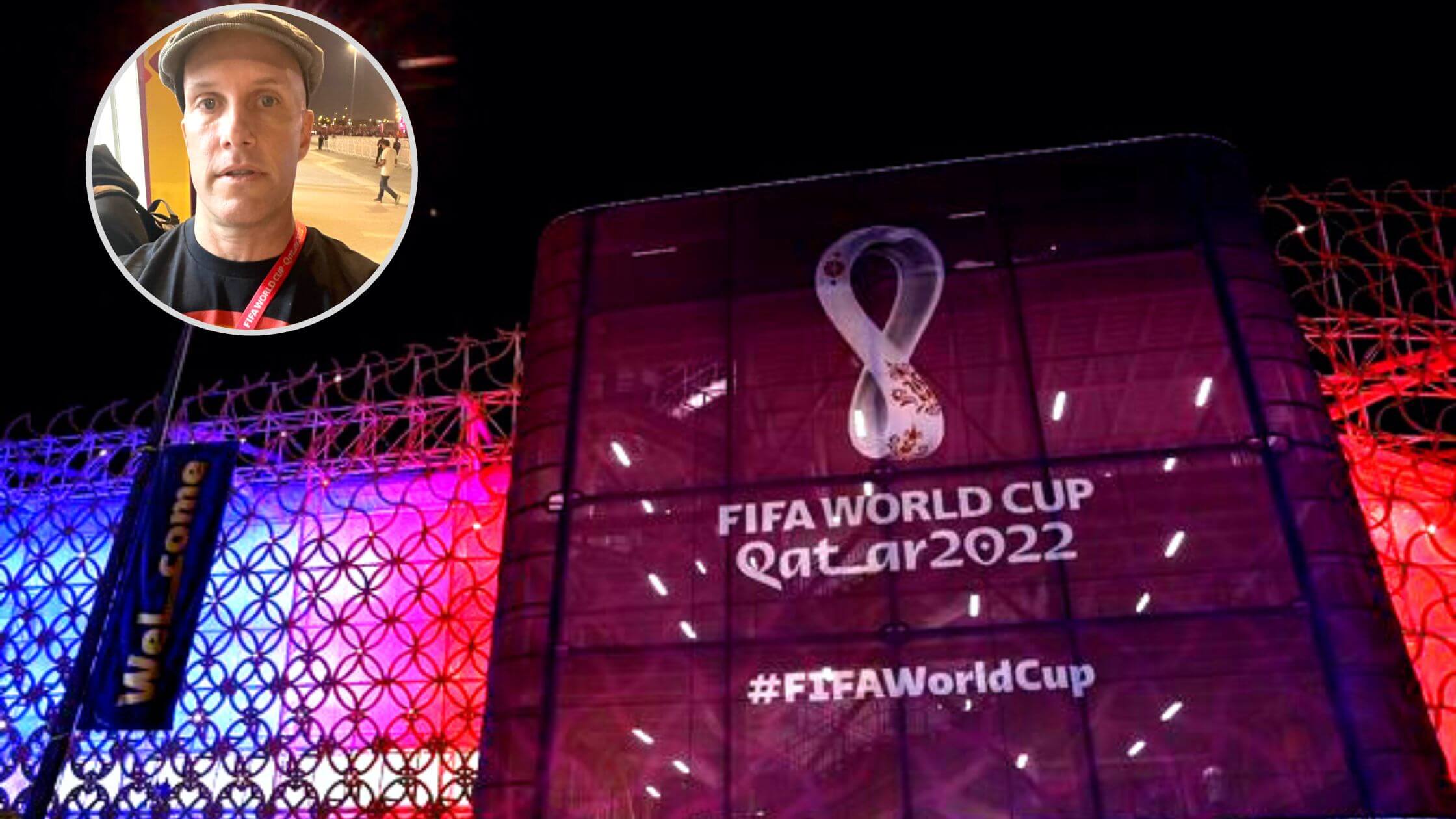 FIFA this year is sure to be exciting. The most recent and ongoing incidents can inspire an entire soap opera about the conflicts between the Middle Eastern nations and the rest of the world over contemporary notions of "homosexuality." As the drama surrounding the support for LGBTQ people continues, Qatar has again come to light after one of the journalists received training in Islamic law.
According to reports, a journalist was detained by security personnel for entering the Ahmad bin Ali stadium while the United States and Wales were playing. The journalist was wearing a T-shirt with the color rainbow on it. It seems that Qataris can now be triggered by wearing a rainbow shirt!
After tweeting about the incident, the journalist claims his phone was taken away. Sources claim that a security commander later approached the journalist, offered his condolences, and let him enter the area. The journalist acknowledged, however, that the entire situation was unnecessary. A representative of FIFA, the world's governing body of soccer, also later offered him an apology.
An innocent "Rainbow" has turned into a penalty in Qatar, as it may seem
Security personnel also asked Wahl if he was from the United Kingdom while he was being detained. According to reports, a New York Times journalist was also detained similarly. Grant Wahl informed him of the sequence of events shortly after it had happened.
According to Wahls'Wahls' account, one of the security officers had to detain him to keep him safe from the orthodox fans anticipated inside. The possibility existed that such spectators could harm Wahl because of the shirt he was wearing. An official from FIFA later expressed regret and released him as well.
Wahl, a professional journalist with his newsletter called "Substack newsletter," is a journalist by trade. Wahl continued by saying that he had questions about the everyday lives of Qataris after watching the entire episode. It'sIt's a risky expectation to think that any Qatari who wears a rainbow shirt here when no one is looking could be seriously hurt.
The discrimination of LGBTQ people, the beer hunt, and who knows what will happen next in this FIFA
Two England supporters were looking for beer when they wound up at a Sheikh'sSheikh's palace a few days ago. According to reports, they traveled to Qatar for the 2022 World Cup, and their online video quickly became popular. The two wore Everton and national team-branded jerseys in the recent viral video. Just two days before the start of the major league, Qatar had made it illegal to purchase beer and other alcoholic beverages inside World Cup venues.
According to reports, Qatar initially committed to the availability of alcohol for English football supporters. Numerous soccer supporters worldwide traveled to Qatar and were incredibly dissatisfied with the organizers. Many English supporters have demanded refunds as a result of this change of plans.
Millions of spectators travel from all over the world to one stadium for FIFA to watch their favorite football legends play. FIFA frequently experiences controversy, but it isn't very comfortable when it involves fundamental human rights. However, athletes have consistently stood their ground to champion a cause. For instance, players from Germany recently protested FIFA'sFIFA's repression of their anti-discrimination note.
Before their 2022 World Cup debut, they did so by making a nonverbal statement of defiance. The 11 athletes held their right hands to their mouths while posing for the customary pregame shot. This was received as an implication that they made a statement on Monday. FIFA had warned the teams that they would face athletic punitive measures if the German team captain donned a "OneLove" armband.
Shone Palmer
I've been writing about LGBTQ issues for more than a decade as a journalist and content writer. I write about things that you care about. LGBTQ+ issues and intersectional topics, such as harmful stories about gender, sexuality, and other identities on the margins of society, I also write about mental health, social justice, and other things. I identify as queer, I'm asexual, I have HIV, and I just became a parent.