Amanda Dudamel Shines as First Runner-Up in Miss Universe 2022
In a glittering ceremony held in New Orleans, Louisiana, Miss USA R'Bonney Gabriel was crowned Miss Universe 2022, at the end of the prestigious beauty pageant. Amanda Dudamel, Miss Venezuela, was named the first runner-up, while Andreína Martínez, Miss Dominican Republic, rounded out the final three.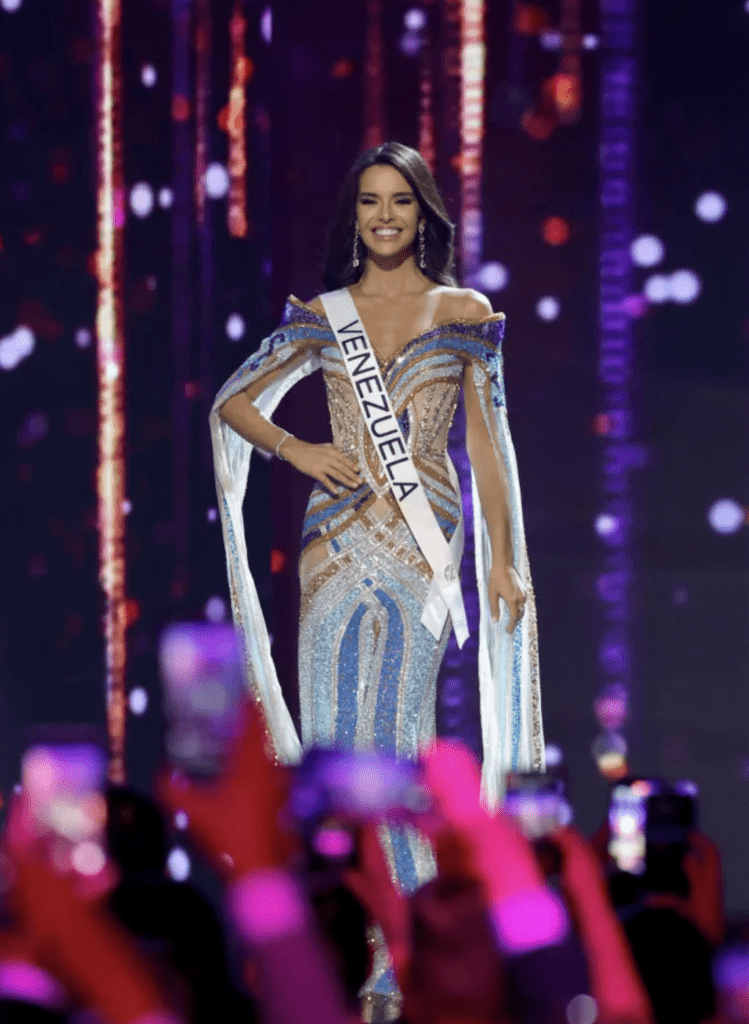 The competition was fierce, and the outcome was decided after a final question and answer segment, where each of the finalist were asked to speak on their vision and plans if they win the pageant. Amanda Dudamel, a fashion designer, responded that she plans to follow the legacy of the Miss Universe organization, and inspire with her messages and transform with her actions.
The Miss Universe organization is currently undergoing a change, under its new owner, transgender businesswoman Anne Jakkaphong Jakrajutatip, who bought the pageant last year for $20,000,000 along with Miss USA and Miss Teen USA. The new owner has made some progressive changes like allowing married women and mothers to compete, and also being more inclusive by having a gender nonconforming musician Big Freedia as judge and performer in the pageant.
As the new Miss Universe, R'Bonney Gabriel wore a sparkling blue-black ombre dress with cutouts around the bodice and sleeves. The dress was completed with a fringe skirt, bejeweled shoulders and platform heels, which added a sleek textual finish. Andreína Martínez, Miss Dominican Republic, was named second runner-up, wearing a blush dress with silver embellishments and a sweetheart neckline and embellished sandals.