How Shaquille O'Neal Got Invited By Ex?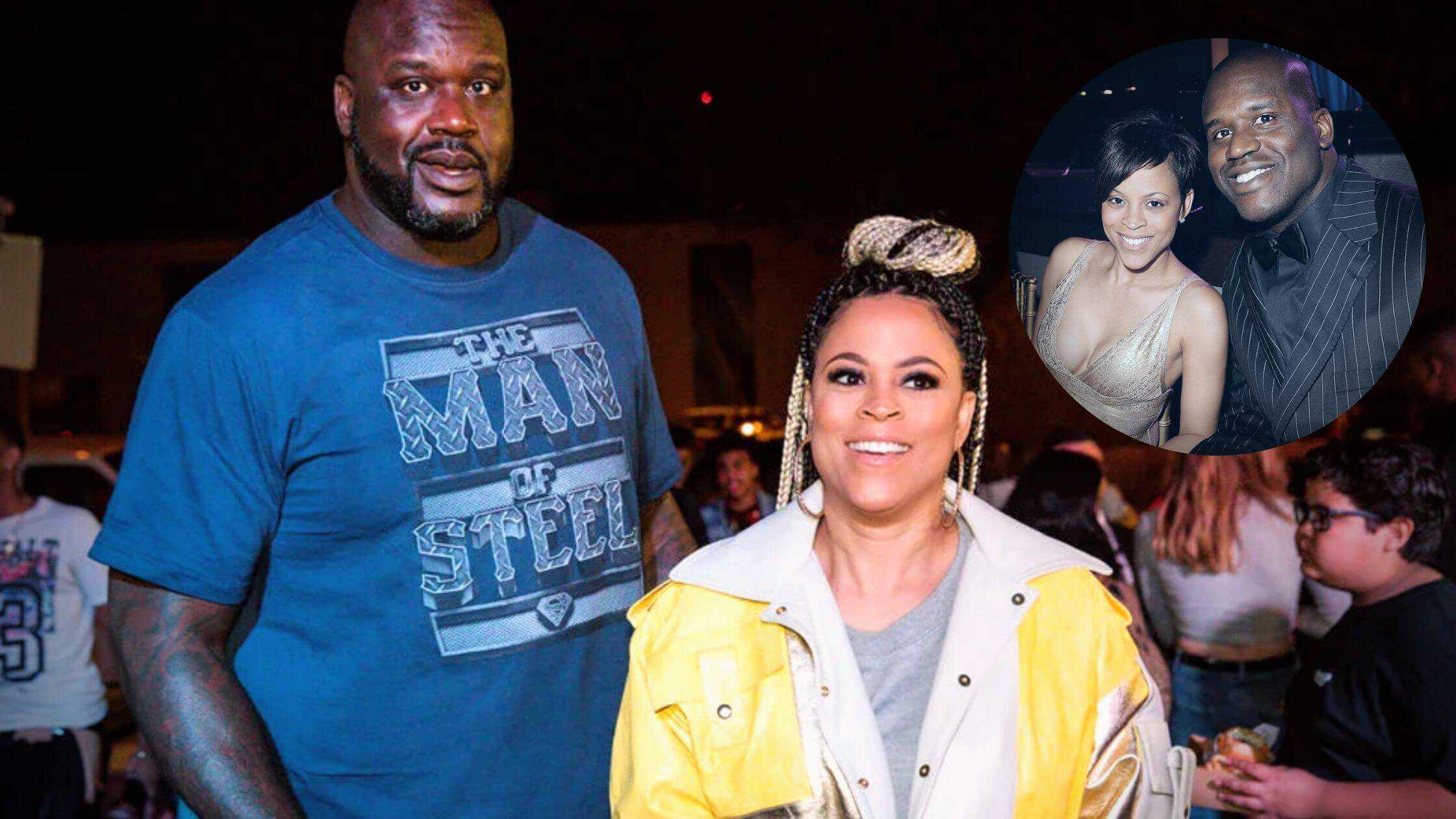 Shaq was already familiar with his methods when he was younger. The fact that he rose to become one of the NBA's most dominant figures speaks for itself.
Additionally, as demonstrated by the recent incident, Shaq manages to find his way in his personal life.
He was recently photographed attending the wedding of one of his ex-wives, and boy, did he fish out the invitation in "Shaq-way!" Shaunie Henderson, celebrity of Basketball Wives, married Pastor Keion Henderson over six months ago in a charmingly planned ceremony.
The pair is now prepared to chronicle their journey to the altar for a brand-new VH1 special titled program. Everyone anticipated Shaq O'Neil would be out of the picture, but the photographs tell a different story.
Shaq Received The Invitation In What Way?
Shaq is a unique person. He always had the athletic ability to match his brilliance, but more crucially, he also had the intelligence to recognize the moments in which he was entitled to more.
The ex-NBA player received the invitation out of politeness, but Shaunie claims he wasn't planning on attending.
Amirah, 20, and Me'arah, 16, were Shaunie's two kids, and they both heard. In November 2021, Shaunie and her fiancé announced their engagement. Shaq O'Neil, a former basketball legend, commented about his feelings toward his ex-current girlfriend's relationship and his joy at learning that she was engaged.
Asked about Shaunie's impending marriage to a fine young gentleman during a wedding interview, Shaq gave enthusiastic approval. He acknowledged his admiration for her.
When everyone speculated that the presence of an ex might cause a disturbance, Shaq also set the record straight. However, he dispelled such expectations and clarified that they had a wonderful relationship.
Shaq And Shaunie's Marriage
She and Shaq were previously a happy couple who were wed for nine years. They ultimately decided to get divorced in 2011, which is unfortunate.
Despite ending their marriage, they have kept a close relationship. They chose to share parenting duties and upheld sensible limits. In a statement, Shaq said that since their divorce 12 years ago, they had been co-parenting.
They occasionally needed to find a place where they could converse and still be friends, which helped their children grow up healthy. Shaq and Shaunie decided to team up for the kids even though this conversation was not common.
It is admirable how Shaw and Shaunie respect each other's personal space and environments. Shaquille O'Neal acknowledged that his ex-wife Shaunie's divorce was his fault when questioned about his regrets following the split.
Shaq, a former star for the Los Angeles Lakers, had a highly successful NBA career that led to numerous possibilities and made him a millionaire. Despite this, Shaq battled in his marriage. He waxed lyrically about his family's support of his basketball career.
Also: Here Are Trevor Noah's Mom And Dad: Patricia And Robert Noah
However, he and Shaunie's separation in 2009 caused a decline in his happiness and mental health, and he began to feel alone.
Shaq opted not to go into any detail about what went wrong. He did, however, acknowledge living a "double life" and breaking his promises to Shaunie when they married. Shaq has nothing negative to say about Shaunie.
Shaunie worked extremely hard to ensure a long-lasting marriage, and Shaq will always be appreciative of this. They had the opportunity to raise their four lovely children as parents.
Shaunie stayed home to take care of their house and handle business matters while Shaq was out in the spotlight for his career.
The chemistry between Shaunie and Keion will be a big hit with viewers, according to the show. Shaunie and Keion started their marriage adventure before any TV special was finalized, and they have now begun a new chapter as a married couple.
The three-part special features the VH1 program. As First Lady of Keion's Lighthouse Church in Houston, Texas, Shaunie will be observed by her supporters as she adjusts to her new life.