Robbie Knievel, Son Of Stunt Performer Evel Knievel Dies At 60: What Happened To The American Daredevil?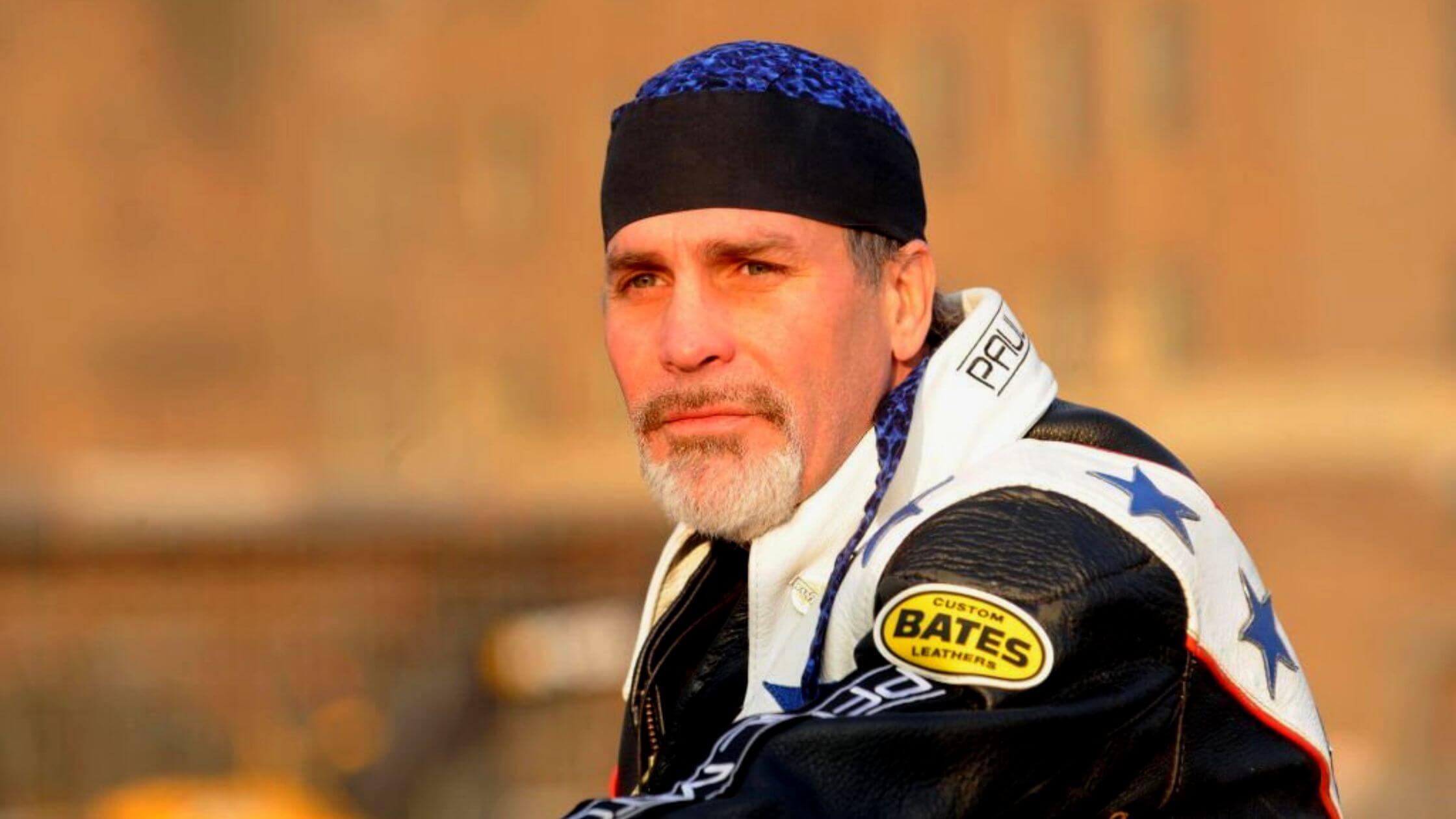 The American daredevil and son of stunt performer Evel Knievel, Robbie Knievel passed away on Friday, January 13, 2023. The stunt performer who previously set records with his daring motorcycle jump was combating pancreatic cancer and was confirmed dead on Friday. His brother confirmed Knievel's death to the media outlets and reported that the performer was in hospice care during his final days.
Robert Edward Knievel II, professionally known as Robbie Knievel, is the third of four children of American stunt performer and entertainer, Robert Craig Knievel aka Evel Knievel, and his ex-wife Linda Joan Bork.
More About Robbie Knievel
Born on May 7, 1962, in Butte, Montana, United States, he chose to follow in the footsteps of his daredevil father. Knievel started jumping on at the age of four on his bicycle. Later at the age of seven, he rode motorcycles, and at age eight, he executed his first-ever show at Madison Square Garden alongside his father.
While confirming the death of the 60-year-old American daredevil, his brother, Kelly Knievel remarked that Daredevils don't live leisurely lives and that his brother was a great daredevil. He even commended that people never understand how scary the things that his brother did so far are.
During his risky career as a stuntman, Knievel used the code name "Kaptain Robbie Knievel." He went on a tour alongside his father at the age of twelve, where he performed in the prejump shows. Although he attended Central Catholic High School in Butte, Montana, he never made it up to graduation.
All that he dreamed of during his initial days were to lengthen his jumps, but as his father insisted not to, he left the desire. Later, with his father's approval, he went solo and achieved his own name.
Over these years, Knievel has completed around 340 jumps and even made 20 world records. The stunt performer even televised his jumps live and one of them was the Caesars Palace jump. He even performed a jump over a moving train, the building-to-building jump in Las Vegas, the Grand Canyon jump, and a jump in front of the volcano at the Mirage Hotel in Las Vegas, Nevada, etc.
The Caesars Palace jump was one of Robbie Knievel's special performances because it was the one his father could achieve. In 1967, Evel Knievel was badly injured and almost died from the injuries as his Harley-Davidson got crashed while jumping over the Caesars Palace fountains. But later in 1989, Robbie completed the jump with his specially customized Honda.
In 1999, the daredevil met with an accident and broke his leg after crash landing while trying to complete a motorcycle leap over a 220-foot (61-meter) deep at an Indian reservation outside Grand Canyon National Park.
While talking about the act, he stated that it was his father's greatest desire to jump over the astonishing natural landmark situated in Arizona, but couldn't fulfill it until his demise.
Throughout his career, Robbie mostly imitated his father's jumps including the 1967 Caesars Palace crash. He stated that he is even ready to try out or recreate Evel's 1974 failed rocket jump over the Snake River Canyon near Twin Falls, Idaho.
Read: Earth, Wind, And Fire Drummer Fred White Passed Away At 67
In 2005, Robbie starred in the TV series Knievel's Wild Ride by the American basic cable network, A&E. His business ventures were carried out through the company Knievel Motorcycle Manufacturing Inc which sold various motorcycles and Knievel clothing items.
On October 29, 2011, Knievel performed his last jump in Coachella, California at the Spotlight 29 Casino. He jumped over tractor-trailer trucks at 150 feet(46 m).
Kelly Knievel said that during his last days, Knievel was supported by his three daughters Krysten Knievel Hansson, Karmen Knievel, and Maria Collins. Other details regarding the performer's personal life, relationship status, and more are kept private.
Shone Palmer
I've been writing about LGBTQ issues for more than a decade as a journalist and content writer. I write about things that you care about. LGBTQ+ issues and intersectional topics, such as harmful stories about gender, sexuality, and other identities on the margins of society, I also write about mental health, social justice, and other things. I identify as queer, I'm asexual, I have HIV, and I just became a parent.