Chelsea Handler Mocks Controversial Incidents At Critics Choice Awards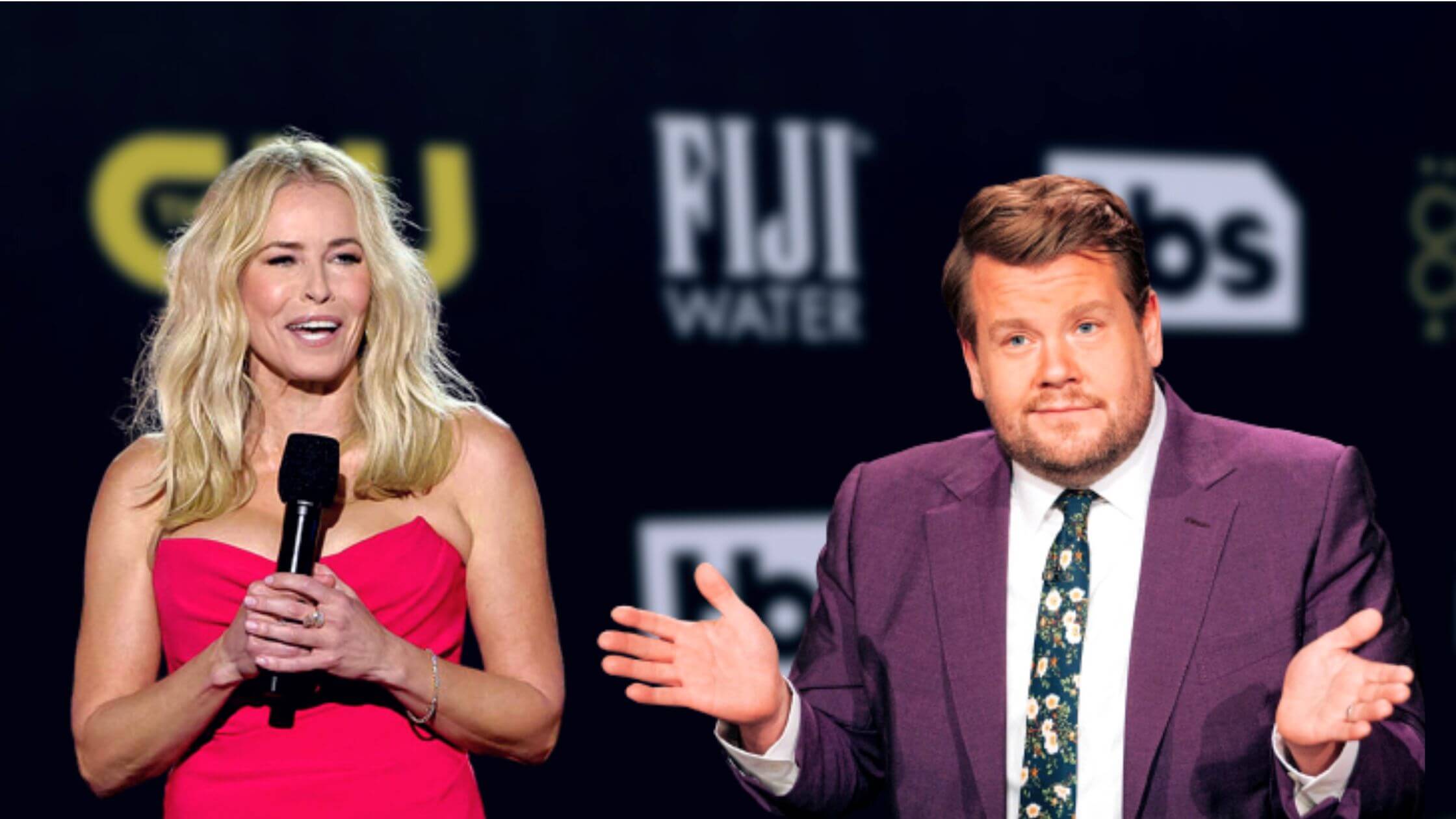 28th Annual Critics Choice Awards are promulgated on Sunday night. Chelsea Handler was the host of the Critics Choice Awards.
Chelsea Handler took Critics Choice Award as an opportunity to mock last year's controversial topics. She begins with the honor that she is hosting the program after we all faced a lot last year with Covid-19, Monkeypox, etc…
And she showed her gratitude for being presented there, hosting such an auspicious occasion, and supporting the critics.
Later Handler moved to say about the supreme court overturning Roe v. Wade. And she remarked that At least someone still has the choice unless they are a female critic and then it will depend on what state they live in.
The Matters She Took
She mocked James Corden for banning him from a New York restaurant for his abusive behavior while announcing the cast of The Bear at Critics Choice Awards. And Handler commented on the sufferings of the restaurant staff.
She spoke on the celebrity diet culture when she mentioned   Julia Roberts for her role in Gaslit. She called out those who have using Ozempic a medication intended for diabetes for their weight loss.
And she also said that everyone is on Ozempic, her housekeeper also uses Ozempic. When celebrities disclose that their weight loss is through drinking plenty of water,  but really it is by consuming Ozempic. 
She also announced actors and actresses from television series and films nominated in major categories. She concluded the program by saying that it's an honor to be here and all of the celebrities are honored for their hard work, dedication, and talent in the last year.
And she appreciated the participants by remembering their contributions to entertaining and enlightening all of them.
Discover More: Despite Denying The Site Earlier, Iggy Azalea Joins OnlyFans
Handler spoke about her experience of hosting such an auspicious ceremony to the Hollywood reporter. She disclosed her intention to make everybody feel comfortable and welcome.
Handler was hosting the Chelsea Lately for seven years. And she launched talk shows and documentary series on Netflix.
Who Is Chelsea Handler?
Chelsea Handler is known as one of the most popular American Comedians. She hosted the Critics Choice Awards 2023 and she was praised a lot for her presence at the prestigious award ceremony.
She is always famous for her presenting style. Handler hosted dozens of shows. She entertained the audience with lots of jokes. Many of her fans and followers appreciated her for her different kinds of hosting. She entertained them and they commented on their social media like Chelsea is killing it.
Her monologue while she recognizes some of the most well-received nominations gets instant liking from the side of audiences. Handler was taking it as a pleasure to do her job entertaining.
The award ceremony honored the most talented personalities and selected works.
Best picture – Everything Everywhere All at Once
Best Director & Best Original Screenplay – Daniel Kwan and Daniel Scheinert.
Best supporting actor – Ke Huy Quan
Best comedy series – Abbot Elementry
Best Drama Series – Better Call Soul
Best limited series – The Dropout