Valerie Bertinelli: Net Worth, Health Issues, Personel Life, Career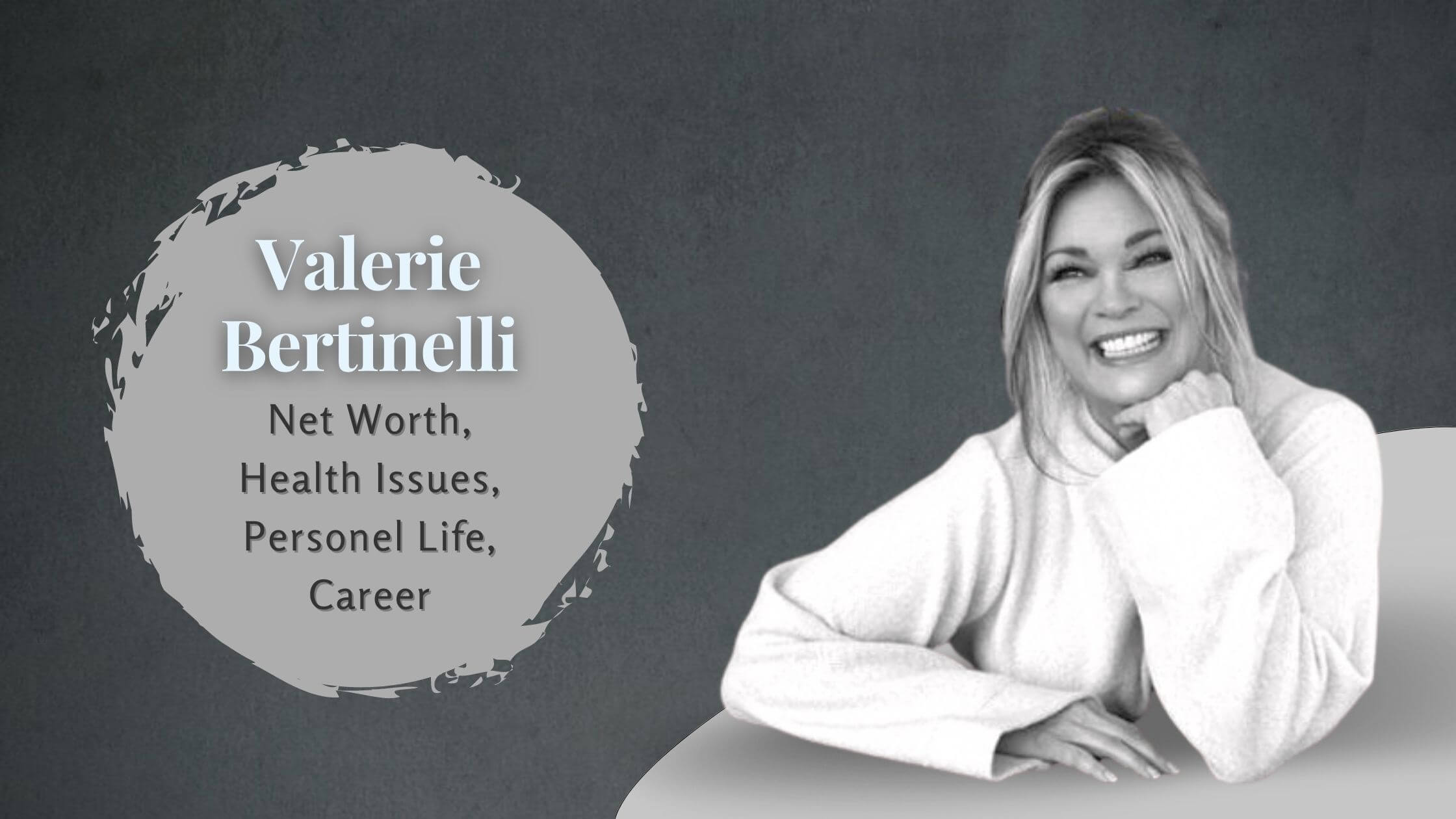 Valerie Bertinelli is a leading American actress and television personality. She made her presence in the Hollywood industry as a child actress.
She is widely recognized for her role as Barbara Cooper Royer on the sitcom one day at a time. Her acting was truly appreciated and won two golden globe awards for best supporting actress in a series and miniseries or television film.
She is also best known for her television series such as Valerie's home cooking, signed, sealed, kids baking championship, iron chef America, food network star, and many others.
Full Name
Valerie Anne Bertinelli
Born on
April 23, 1960
Place of Birth
Wilmington, Delaware, United States
Occupation(s)
Actress, television personality, cook
Years active
1971–present
Nationality
American
Father
Andrew Bertinelli
Mother
Nancy
Spouse(s)
Eddie Van Halen (Married: 1981, divorced: 2007)
Tom Vitale (Married: 2011, divorced: 2022)
Children
Wolfgang Van Halen
Age
62 years
Website
valeriebertinelli.com
Early Life
Valerie Anne Bertinelli was born in April 1960 in Wilmington, North Carolina. Her father's name is Andrew Bertinelli worked as a general motors executive. Her mother is Nancy.
She had mixed descent whereas her father was of Italian descent and her mother belonged of English descent. However, she is raised in the Catholic faith.
She is the only girl child of the couple. She has three siblings named Patrick, David, and Drew. One of her elder brothers passed away before her birth. She studied in different schools.
Because of her father's career, the family had frequently moved to several places including Shreveport, Delaware, Claymont, Michigan, Clarkston, Louisiana, and Oklahoma City. she started her career while studying acting at Tami Lynn School of Artists.
Valerie Bertinelli's Net Worth
Bertinelli has a net worth of around $20 million. According to celebrity net worth, She earned her net worth through her astounding career in acting roles on television, hosting, and also from her marriage to American Musician, Eddie Van Halen.
The 62-year-old presenter purchased the residence in Los Angeles for an astonishing amount of $2.25 million.
About Personal Life
Valerie Bertinellie married one of the greatest guitar players in America, Eddie van Halen in 1981. They have a son named Wolfgang Van Halen. The celebrities lead twenty years of life together and decided to get divorced in 2001 and they got their divorce in 2007.
Valerie, in her autobiography, mentioned the major reason behind their divorce. Her ex-husband Eddie was addicted to drugs.his refusal to quit smoking and the diagnosis of oral cancer made the way to divorce.
In 2011, Valerie married a financial planner named Tom Vitale. Unfortunately, her husband couldn't lead a marriage life longer. He passed away in October 2020. Valerie is the stepmother of his four children.
Introduction To Her Career
Valerie started her career in acting in 1972. When she was 15 years old, she got the chance to act in Apple's way. Her intriguing performance got the attention of Norman Lear, one of the best producers in the industry who invited her to act in the sitcom one day at a time.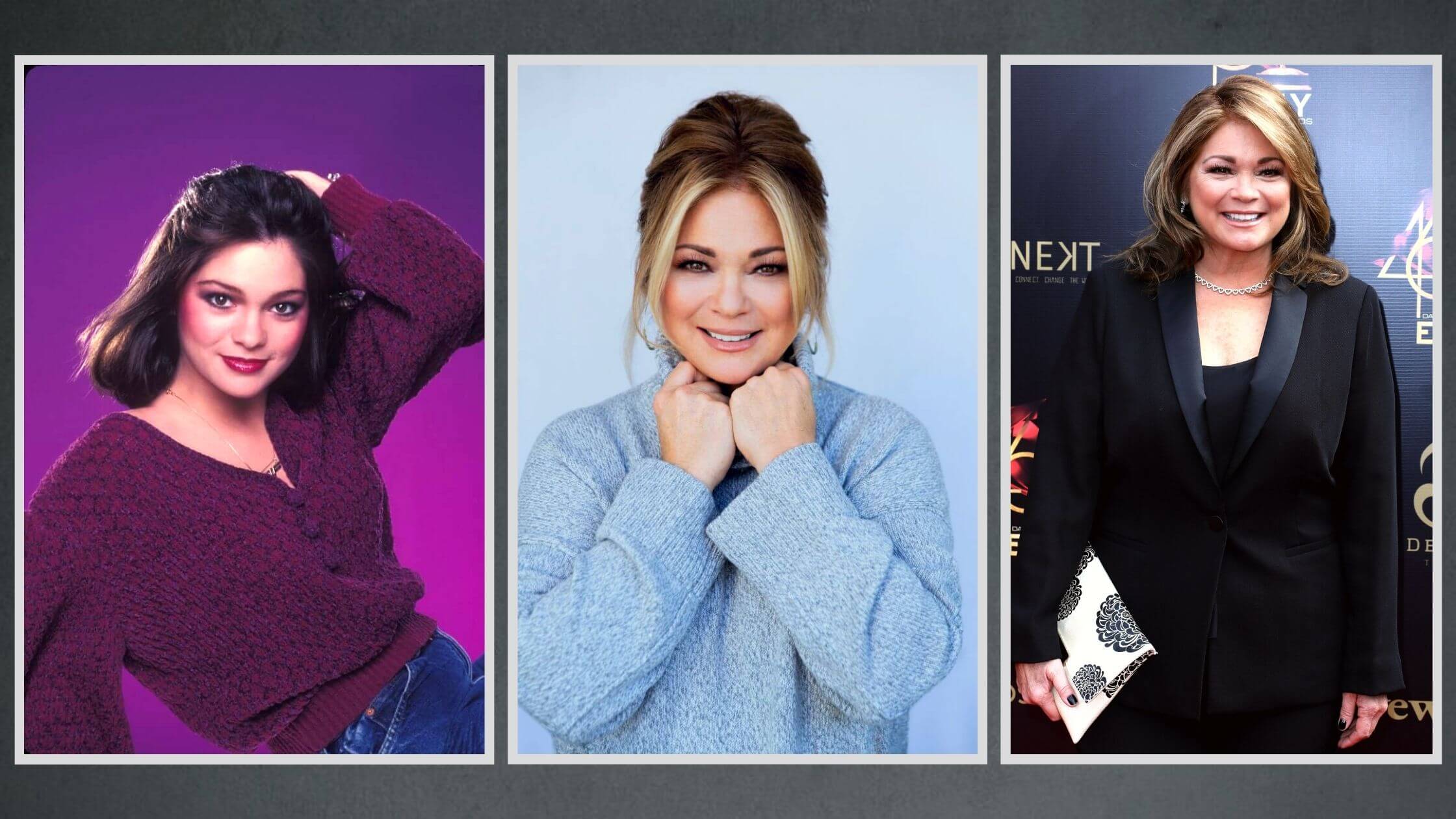 This was the first magical step in her amazing career. After that in the 1990s, she appeared in two short-lived sitcoms named cafe Americain and Sydney. Later she became one of the best compelling spokesperson for the Jenny Craig program.
Discover More: Who is Blippi? His Net Worth, Career: Everything you need to know
This program changed her entire career and Valerie Bertinelli started to get more chances in appearing in television commercials. Following the year, she released her autobiography titled Losing it: And Gaining My Life Back One Pound at a time.
She became a recognized writer by publishing a book named, Finding it: And Satisfying My Hunger For Life Without opening the Fridge. Then, she took a break from her acting career and tuned into hosting TV shows.
Her astounding performance in Valerie's Home Cooking won two daytime Emmy awards. Her riveting work in the cooking show made another chance to host two other food network shows.
Awards And Nominations
1981- Nominated for Young Artist Award for Best Young Comedienne
1981- Won Young Artist award for Best Supporting Actress in a series, one day at a time.
1982- golden globe award for the best performance in one day at a time.
2005-Nominated for Golden Globe awards for a favorite singing sibling.
2019- Won the Daytime Emmy award for outstanding culinary program and host.
2020-nominated for the Daytime Emmy award for outstanding Culinary program
2021- nominated for the Daytime Emmy award for outstanding Culinary Host
Shone Palmer
I've been writing about LGBTQ issues for more than a decade as a journalist and content writer. I write about things that you care about. LGBTQ+ issues and intersectional topics, such as harmful stories about gender, sexuality, and other identities on the margins of society, I also write about mental health, social justice, and other things. I identify as queer, I'm asexual, I have HIV, and I just became a parent.