Jeremy Renner's Post-Accident Healing Is "A Straight-Up Miracle": Evangeline Lilly Says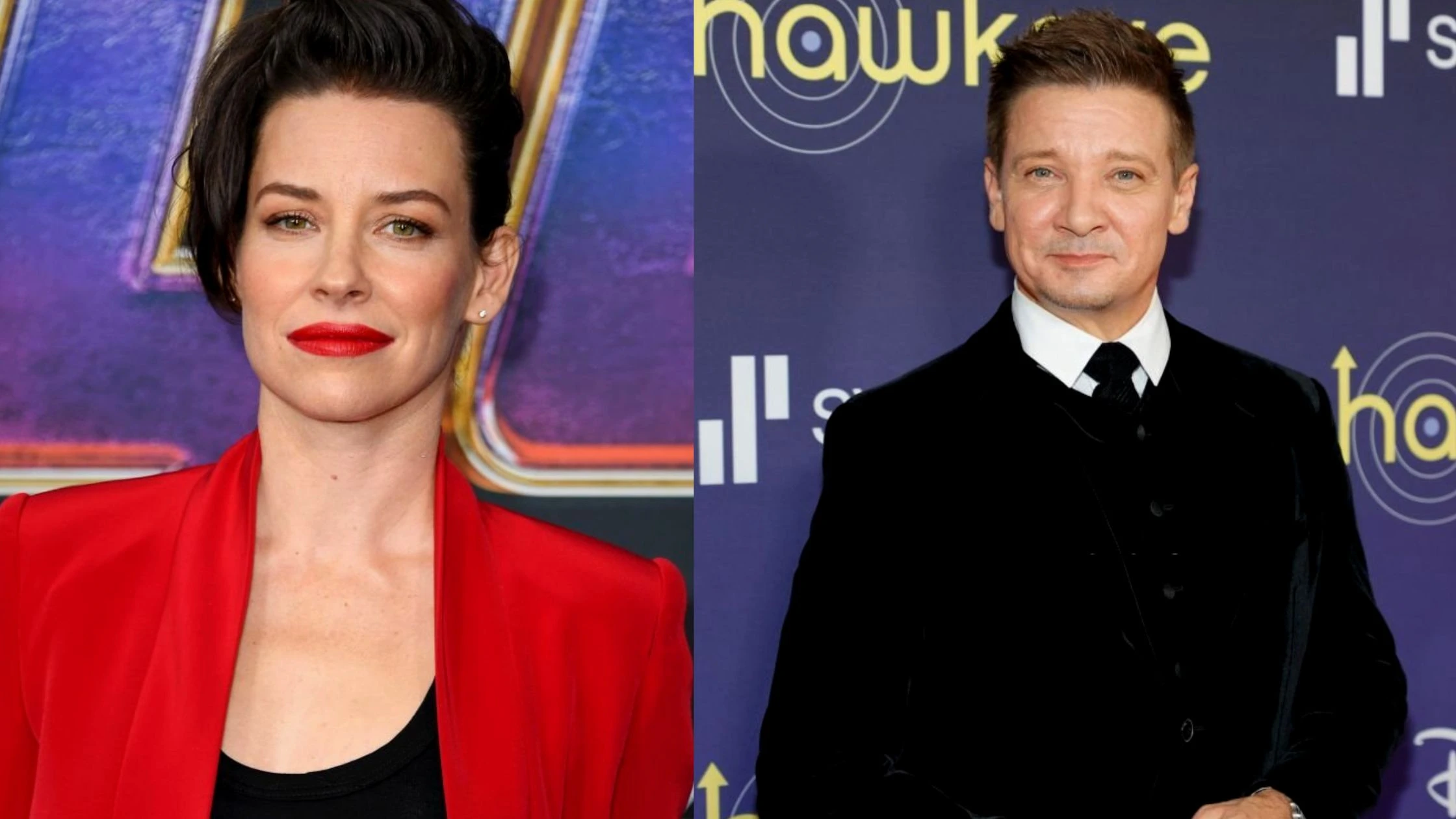 The Marvel Cinematic Universe actor, Jeremy Renner never fails to keep his fans updated about his health amid the snow plow accident that he encountered earlier this new year. From the posts he shared on his social media, it is clear that he is making a steady recovery from the tragic accident.
As the actor undergoes swift healing, fans and colleagues were showering the love they had for their favorite actor through messages and comments which even caught the eyes of Renner himself. He managed to keep his friends and fans mostly updated about his health.
Evangeline Lilly Expressed Her Concern About Jeremy Renner
Actors like Chris Hemsworth, Evangeline Lilly, and Hailee Steinfeld had already asked the fans to include Renner in their prayers after the news of the deadly accident spread all over the internet.
And with all the love and prayers he is recovering faster and this is now clear from the latest statement given out by an American actress, Evangeline Lilly.
While giving an interview for her forthcoming release, the "Ant-Man and the Wasp: Quantumania," the actress remembers her former The Hurt Locker costar who met with an accident earlier this January.
While speaking about her film during her interview, she spoke about her recent visit to Renner's house where she says that she witnessed something unexpected.
As all of us are aware of how horrible the accident was, nobody expected that the 52-year-old actor would make it to life or would make such a fast recovery within a short span.
And Lilly expressed that she was so happy to see the pleasant surprise of how Renner recovered from the worst health condition that they'd witnessed in the initial days of being hospitalized.
Lilly expressed that Renner has recovered like a mofo. And as she walked into his house, she said that she got chicken skins when she saw the current health condition of her co-star and a good friend.
Out of excitement, she said that she shouted 'Why are you mobile? What's happening?' since she was expecting him in his bed moaning and groaning out of the pain he is suffering.
But on the contrary, what she saw was an energetic guy wheeling himself around the house laughing with his friends.
Although she was saddened to see the news of the accident, she was all prepared to see him and was expecting to sit at his bedside, holding his hands and caressing him in this difficult condition.
Instead, when she saw him in a better condition, she was shocked and most importantly was so happy to see the old energetic Renner himself.
Lilly expressed that it was more like a miracle, a straight-up miracle. She described Renner as a really tough guy which you can feel and experience whenever you see him around.
She added that he is recovering incredibly which is beautiful and that she is so grateful to all who made this possible. She even thanked the fans for including him in their prayers which helped in the fast recovery from a horrible accident.
It was on new year's day, and the shocking news of the actor encountering an accident came out bringing a huge weight of ice inside fans and friends of the actor since appropriate news of the incident wasn't released.
Only after hours, the Sheriff released a statement explaining the incident. As of the reports, it is said that the actor was run over by his PistenBully snow plow as he was trying to save his nephew from being collapsed. But instead, he got run over and said that he broke over 30 bones.
>Related: A 14klb Snowplow "Crushed" Jeremy Renner, Causing His Chest To "Collapse"
During the interview, while speaking about Renner, she still remembers how young he was while they were together playing a married couple in Kathryn Bigelow's The Hurt Locker which gained him numerous accolades including the Best Actor nomination. She even disclosed that at that time, she was really impressed by him and he was full of verve.
Lilly added that the most ironic thing while shooting the film was that for her, she was more like the celebrity cameo since she was on Lost, an American science fiction drama television series, at that time.
And for her, she said that she was like who's this kid? But now, as time flies, here he is, an Academy Award-winning legend and most importantly a good human being.
Shone Palmer
I've been writing about LGBTQ issues for more than a decade as a journalist and content writer. I write about things that you care about. LGBTQ+ issues and intersectional topics, such as harmful stories about gender, sexuality, and other identities on the margins of society, I also write about mental health, social justice, and other things. I identify as queer, I'm asexual, I have HIV, and I just became a parent.