"If Anybody Kills Me, It's Drake": XXXTenacion Deleted Post Leads To Suspect Drake In Murder Trail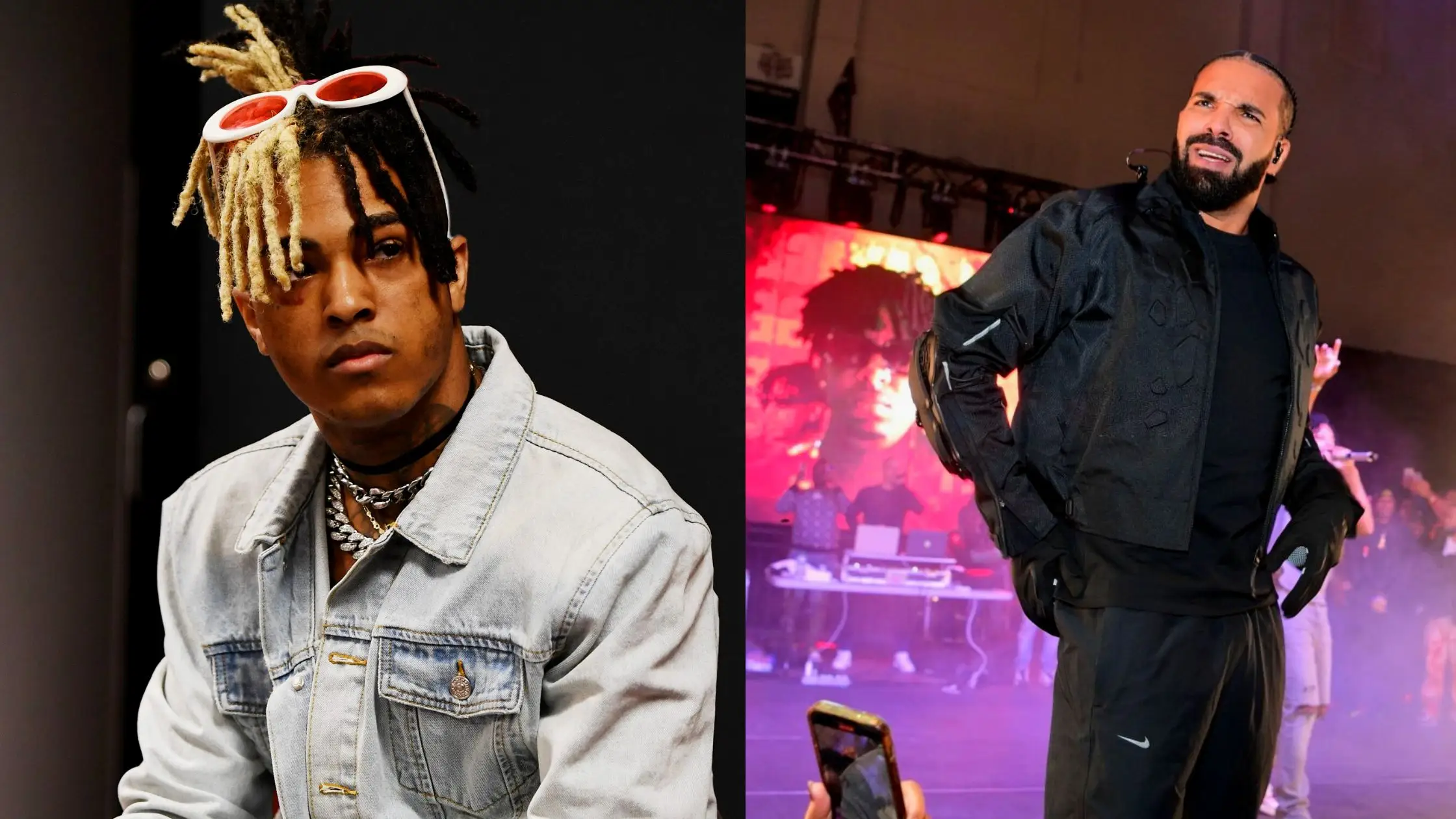 In a fresh development, Drake has been ordered to sit for a deposition regarding the death of the 20-year-old rapper XXXTentacion. Broward Country Circuit Judge Michael Usan ordered the deposition. The date, 24th of ‌February is assigned for Drake to fulfill the order.
The law order was authorized after William's defense attorney Mauricio Padilla, uncovered an old Instagram post by XXXTenacion, which was deleted. The post said that "If anybody kills me, it's Drake."
Prosecutors ‌Investigate Drake As A Suspect Regarding The Post
During the opening statements on February 7, Padilla suggested the prosecutors ‌investigate Drake as a suspect regarding the post, as the officials never did thoroughly investigate him even after learning of XXXTenacion's claim.
Padilla went on to question that "Do you think that for one moment, here today, days after the event, he's killed by two masked men, right?" he continued, Do you think in the time that they went and addressed stuff and talked to him? No. Do you think sitting here today, years later, any detective has ever asked, you know, Drake or anyone like that? No. They never did that. If any of us were involved in a murder and they said, 'it's so-and-so,' you better believe so-and-so is going to get investigated. But in this case, they didn't do it."
Padilla also revealed that Drake's high-standard influence, fame, and money allowed him to prevent being investigated as he is one of the biggest celebrities in the world Padilla assured that he will never be able to detain his deposition.
A filing from Padilla in December cited that XXXTenacion's mother, Cleopatra Bernard, was worried about the vendetta between Migos as well. According to her, one of their relatives accompanied him to the motorcycle shop because of the ongoing rivalry between Drake and Migos.
It is believed that the feud between Drake and XXXTenacion started back in 2017 when Drake was criticized for copying other artists when one of his new songs sounded similar to X's hit single "Look at Me". regarding the dispute, Drake denied all the accusations regarding the issue.
However, despite his deposition order; Prosecutors have not been convinced by the Drake or Migos angle because all the four suspects who were convicted of the murder case set out to commit a robbery that day.
In response, ‌surveillance video from the bank shows that XXXTenacion withdrew a large sum of money, around $50,000 – which was kept in the same designer bag which was stolen during the shootout. The bag was discovered to be a Louis Vuitton bag. The 20-year-old died shortly after reaching the hospital.
Following two months after the shootout, in August 2018, four suspects were arrested and charged with first-degree murder, robbery, and firearms charges. The accused were Dedrick Williams, Robert Allen, and Trayvon Newsome.
More: Drake Teases Summer Tour With 21 Savage: Are These Leaks Reliable?
At first, Dedrick Williams was arrested by the Broward County Sheriff's Office after a car chase. The official recognized Williams from security footage from RIVA to recent pictures of Williams where he was wearing the same outfit –Orange sandals and a white tank top.
Robert Allen was arrested one week later. Meanwhile, Michael Boatwright was also arrested by the Broward County sheriff on a drug-related case only to find out his involvement in the murder after they found out his browsing history with searches "accessory to murder" and "XXXTenacion".
According to ‌reports, Robert Allen bailed out of the group after he agreed to a plea deal for second-degree murder in exchange for his testimony against the other three convicted suspects.
It is believed that Boatwright, Williams, and Newsome will face life sentences for first-degree murder if they are proven guilty.
Shone Palmer
I've been writing about LGBTQ issues for more than a decade as a journalist and content writer. I write about things that you care about. LGBTQ+ issues and intersectional topics, such as harmful stories about gender, sexuality, and other identities on the margins of society, I also write about mental health, social justice, and other things. I identify as queer, I'm asexual, I have HIV, and I just became a parent.