Who was Jansen Panettiere? About Hayden Panettiere Brother Who's Dead At 28
"The Lost Medallion: The Adventures of Billy Stone" star Jansen Panettiere passed away over the weekend on February 19 around 5:30 p.m. The investigators have not disclosed any cause of death. However, investigators suggest that no foul play was suspected regarding his death.
Jansen Panettiere Death: Shocking And Heartbreaking
The actor is also the brother of Hayden Panettiere. His sister has not responded to her younger brother's death. It is believed that she could be facing trauma over her brother's loss and might need some time to overcome it.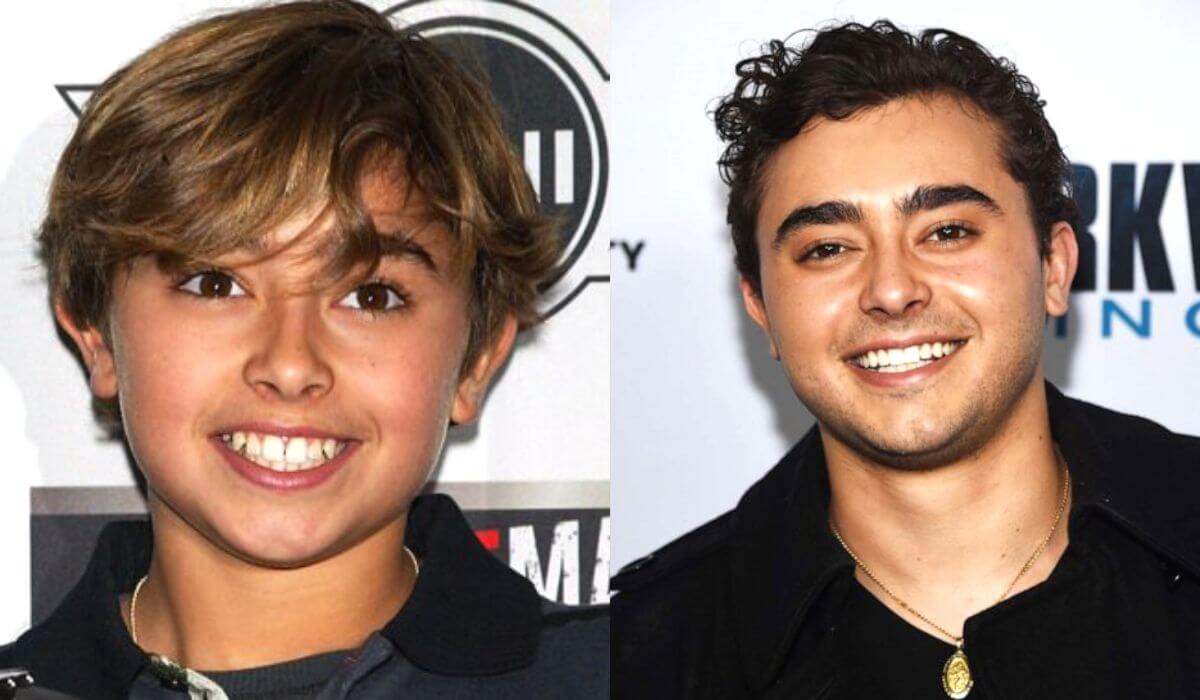 His girlfriend Catherine Mitchie passed her condolences on her Instagram page with a series of pictures with Janson. In the caption, she stated that they only met a year ago and he became her best friend and biggest fan. She continued ‌ "I will never forget the first time I saw your face and the things you said to me. Words cannot express the pain of knowing I won't hear you laugh again. I hope you find peace, and I am sorry I wasn't there ‌when you needed me most. The world is better when you were in it. I know we will paint together someday. I'll always be your SugarPop. Someone wakes me up and tells me this is a dream. Love you, Bubble"
Sammi Hanratty, who co-starred in the movie "The Lost Medallion: The Adventures of Billy Stone" paid tribute to the actor's death. She posted a series of pictures of a throwback to the Lost Medallion days, followed by a caption, "I'm in complete shock and heartbroken. I haven't seen or spoken to Jansen in a while, but he has and will always hold a special place in my heart. Rest in Peace."
"Pretty Broken" star Jillian Clare, also shared her feelings regarding Jansen's death. She posted a series of their older pictures along with a caption "not a whole lot of words, just sadness. Rip little bro."
Jansen Panettiere: Some Notable Filmographies
He debuted in the television series "Even Stevens" at the early age of 9 as Kupchak's son in a single episode. He got his first big break in the 2007 film "The Last Days of Summer," where he played the starring role of Luke Malloy.
Two years later he bagged another main cast in "The Secretes of Jonathan Sperry" (2009) along with Gavin MacLeod and Robert Guillaume. He played the role of 12-year-old Dustin in the movie.
He also appeared in the main role as the victim of Bullying Robbie Oakes in the 2015 movie "The Martial Arts Kid." in the movie he was taught martial arts to fight against bullying. The film won several awards for ‌Best film and received the highest rating from The Dove Foundation for "Family approved film"
Also Read: Barbara Bosson Death: 'Hill Street Blues' Star, Dies At 83
Austin Majors Cause Of Death: "NYPD Blue" Child Actor Dies At 27
He also had a supporting role in the movie "Tiger Cruise" in which his sister played the main cast member Maddie Dolan, and Jansen Panettiere played the role of Joey in the movie.
Furthermore, he has voiced several characters in animation movies such as "Ice Age: The Meltdown", "Robots", and "Racing Stripes" among others.
About His Family
Jansen Panettiere was born on 25 September 1994 in Palisades, New York, to ‌soap opera actress Lesley Vogel and ‌fire department official, Alan L. Skip Panettiere. He was given birth five years after his sister. According to reports, he shared a great bond with his sister Hayden Panettiere. The brother-sister duo has been seen on Instagram accounts spending time together.
Similar to his sister, he was also passionate about music and gymnastics along with acting. When he is ‌free from work. He plays guitar and performs stunts that are related to gymnastics. It is a sad and unfortunate loss for the family. The actor was only 28 years old. Since being a child actor, he had a long career ahead, until it was cut short.
Apart from these interests, his social media account is filled with canvas art of portraits and other unique pieces, which shows that he is an excellent painter also.
Shone Palmer
I've been writing about LGBTQ issues for more than a decade as a journalist and content writer. I write about things that you care about. LGBTQ+ issues and intersectional topics, such as harmful stories about gender, sexuality, and other identities on the margins of society, I also write about mental health, social justice, and other things. I identify as queer, I'm asexual, I have HIV, and I just became a parent.