"Peter Pan & Wendy" Trailer Released: Yara Shahidi As The First Black Tinkerbell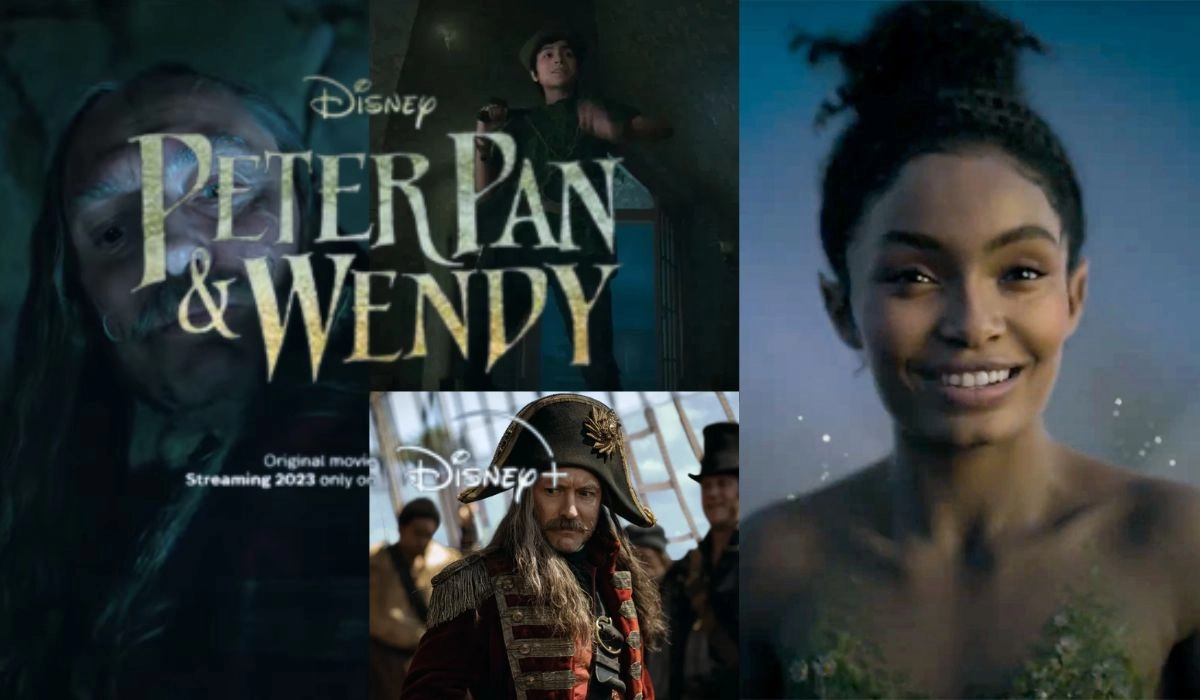 "Peter Pan & Wendy" is all set to premiere on Disney+ this coming April 28. The first trailer for the movie was released on 28, February. In the trailer, viewers can see the cast Alexander Molony portraying the role of Peter Pan and Ever Anderson as Wendy Darling. But fans were thrilled to see Yara Shahidi, playing the role of Tinker Bell – a hyperactive pixie who makes children fly. She is also Peter's best friend and is always jealous of wendy.
Yara Shahidi is debuting as the first black actor to play Tinker Bell in the history of Peter Pan's story. She marks the first black woman to ever take on the role of Tinker Bell in the movie. In other words, she is breaking the mind of stereotype viewers who had constructed the character Tinker Bell as a white woman.
Yara Shahidi As Tinkerbell
Along with appearing as Tinker Bell, Yara Shahidi is about to inspire many young girls to follow in their footsteps. Portraying a child-friendly character will bring more fame to herself as well as she will be among the most loving characters by children. Featuring in a kid's movie as a child-loving character, she is setting the image of black women in society. Reports suggest that her appearance as Tinker Bell could widely influence ‌kids to fall in love with all kinds of people despite their color.
Yara Shahidi's Tinker Bell character was created by J.M Barrie. He inducted the fictional character in the 1904 play "Peter Pan". The character moved on to appear in several adaptations of Peter Pan stories. Since Tinker Bell is the best friend of Peter Pan, it is obvious that she will appear in Peter Pan movies or shows.
Debuting as the first black Tinker Bell, Yara Shahidi will be marking a milestone in her career. If her performance is excellent in the movie, then her portrayal as Tinker Bell will be etched in the hearts of ‌Disney fans.
Moreover, Yara Shahidi is excited to play the role of Tinker Bell. Back in 2020, when Disney announced that "the sun is also a star" actress would portray the role of Tinker Bell, she took to Instagram to share a fan portrayal of Tinker Bell and a selfie of herself in a green outfit. She thanked me for the beautiful illustration and cited that she was excited about this adventure.
Peter Pan & Wendy Cast
With the inclusion of Yara as Tinker Bell, Disney is progressing in a positive way to diversify the casting role by providing opportunities to talented actors despite their color or class. Previously, Tinker Bell was played by Ludivine Sagnier and Julia Roberts in 1991 and 2003, respectively.
Much applause to the Academy of Motion Pictures\ Arts and Science for announcing to meet the requirements of adding a certain percentage of cast or crew members from minority, color as well as from LGBTQ. This motion has encouraged all production companies to diversify their selection of cast and crew members for the production of a movie.
"Peter Pan & Wendy" Trailer
Coming back to the trailer, it envisions breathtaking visuals of Neverland. It also features the iconic protagonist Captain Hook. The 50-year-old Jude Law debuts as Captain Hook with horrifying looks. In the trailer, he can be seen emerging from a dark cave with his iconic hook, dressed in a pirate outfit from head to toe. Jude Law is almost unrecognizable in this role with his eerie voice.
Joshua Pickering as John Darling, Jacobi Jupe as Michael Darling, Alyssa Wapanatahk as Tiger Lily, Jim Gaffigan as Mr. Smee, Molly Parker as Mary Darling, and Alan Tudyk as George Darling are among the other cast members.
Do not miss the premiere night. The movie will be exclusively released on April 28, 2023
Also Read: Rap Trap: Hip-Hop On Trial: Hulu Latest Documentary Release Date And Trailer
Shone Palmer
I've been writing about LGBTQ issues for more than a decade as a journalist and content writer. I write about things that you care about. LGBTQ+ issues and intersectional topics, such as harmful stories about gender, sexuality, and other identities on the margins of society, I also write about mental health, social justice, and other things. I identify as queer, I'm asexual, I have HIV, and I just became a parent.