Who Is Maddy Pomilla?  All About Survivor Season 44 Contestant
One of the longest-running American reality TV programs, Survivors is back with its next season. The season titled Survivors 44 started premiering on CBS on March 1, 2023, with a two-hour premiere.
Survivor 44 was filmed from June 5, 2022, till the 30th of the same month in the Mamanuca Islands in Fiji. This ongoing season is the twelfth consecutive season that was filmed in the same location.
Unlike the previous seasons, there are many changes made in the latest season including the title itself. The season will portray 26 days of gameplay with 18 contestants who are from diverse backgrounds.
As the first episode of the season premiered on Wednesday, fans of the show are busy browsing to know about their favorite contestant. Since all these 18 contestants have their own specialties that attract fans to them, it'll be difficult to choose one at a very early stage. So, in order to help you out, here we are.
Most of them are very much interested in learning about Maddy Pomilla, one of the contestants of Survivor 44 from Brooklyn, New York. So who is Pomilla? And what does she do for a living rather than being a contestant of the season? Let's find out. 
Who Is Maddy Pomilla?
Pomilla is a native of Brooklyn, New York in her late twenties. Prior to her appearance on the show, she worked as a charity projects manager.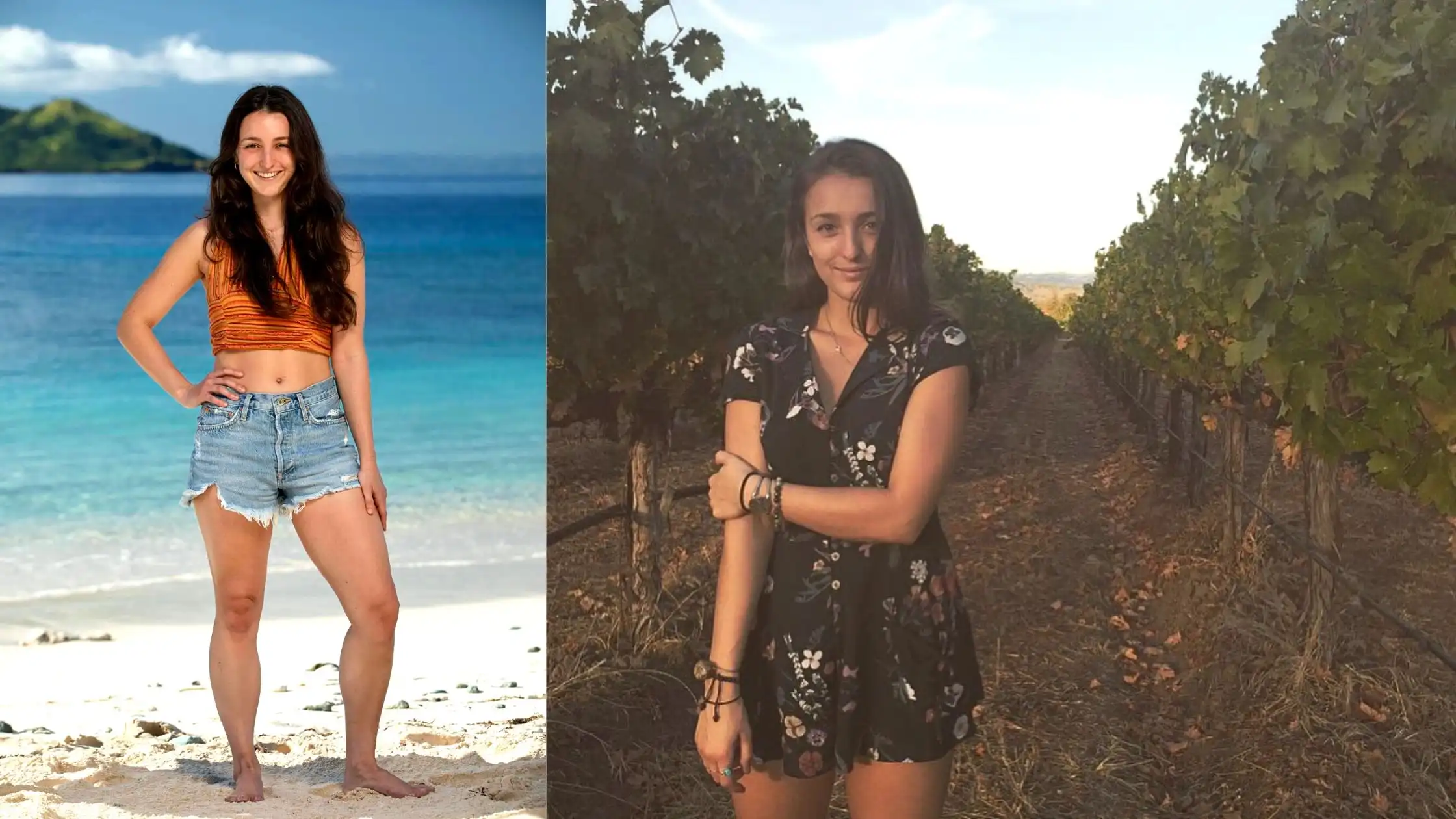 While speaking about herself in the introductory video, she reveals that she quit her job as the manager and executive assistant to the CEO of a company in order to be a part of the show that had already premiered successful 43 seasons. 
From her records, it is stated that the 28-year-old young woman is basically from Huntingtown, Southern Maryland but as of now, she resides in Brooklyn, New York.
She is a self-proclaimed adventure addict who is ready to take any risks in order to stay in the game. She even claims herself super competitive in the game since she has been obsessed with the show for about 21 years now.
The former charity projects manager even considers the show as the world stage for her to put on her show to give the best out of herself. 
During some interviews, when asked about her personal life, she described herself as brave, friendly, and feral.
Also, she stated that she wanted to be in the show because she gets more excited after doing things that scare her the most and feel impossible, which the show is exactly about. 
In her intro video of Maddy, she states that she is the middle kid of five daughters and it is really hard for the middle one to get a position. According to her, they had to step up in order to see what change they could bring in their life to be happy and different from the rest of them.
Related: Survivor 44 Cast: Here Are 18 Contestants Who Will Compete For $1 Million In Fiji
She even states that she plays the game just the same as her life, like one step back because she doesn't want anyone to see her as intimidating.
She added that once she reaches the merge, she wants to be out in the front just not like the other girls who play on the sidelines but rather she wishes to be in the middle of everything and wants to control the game and reach her dream of being the sole survivor.