Seargeoh Stallone: All You Need To Know About Sylvester Stallone Son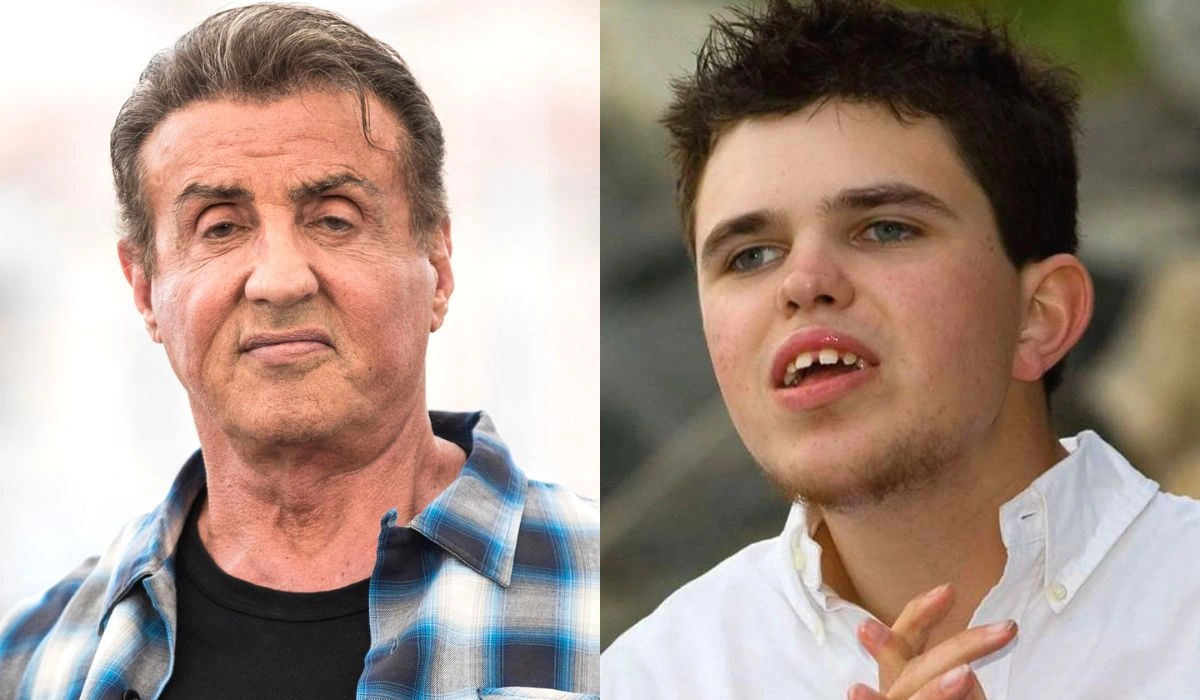 Every film lover would have an unexplainable feeling when we hear the name Sylvester Stallone, as he has pulled off such incredible roles in his life that no one could ever do.
His acting in Rocky movies made him the star he is today and when it comes to his professional life he is still reigning as one of the kings of Hollywood. But his family life has witnessed some odds when he lost his son Sage to a heart condition and his other son is suffering from autism. Let us have a comprehensive look into Sylvester Stallone's son.
Who Is Seargeoh Stallone?
Seargeoh Stallone is the son of the star of Hollywood Sylvester Stallone and was born in 1979. His mother, Sasha Czack, is also an actress and renowned director and is acknowledged for her roles in the Tv series Love of Life and in Vic.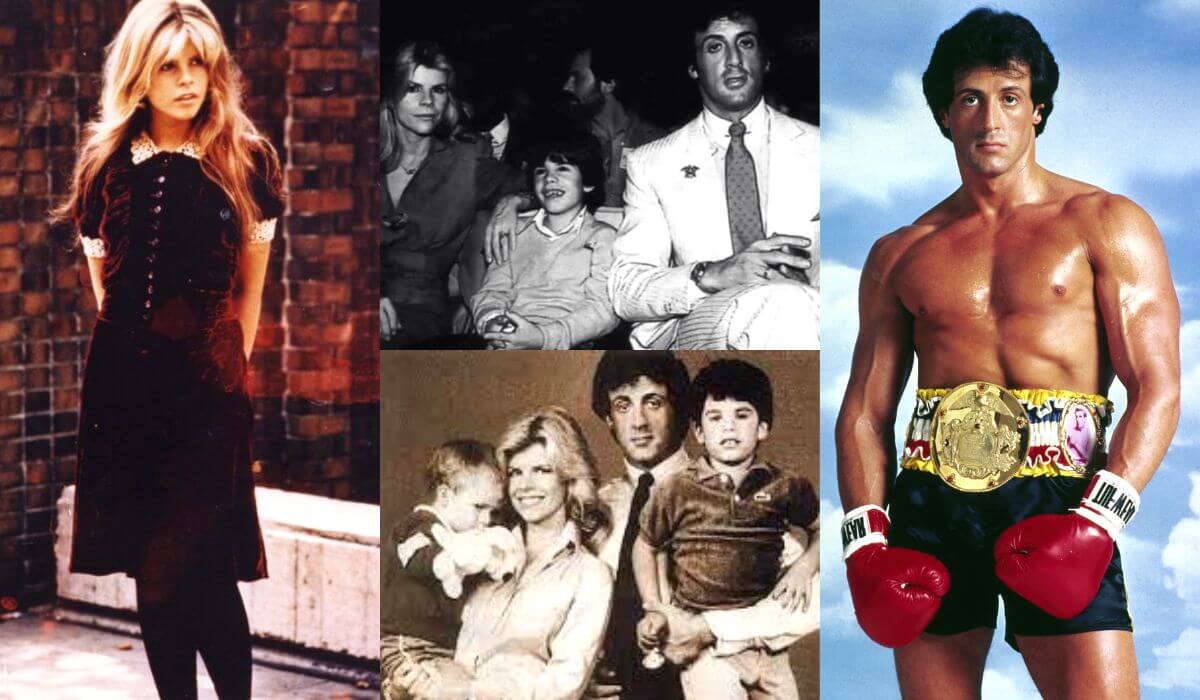 He is at present in his forty-three years of age and leading a quiet private life away from the unwanted media spotlights. His parents are the greatest pillar of strength and their separation in the midst of his diagnosis did not affect him badly as they managed to take care of their responsibility as his parents.
Sophia Rose Stallone, Sistine Rose Stallone, and Scarlet Rose Stallone are his half-sisters and it was so sad that he lost his elder brother Sage Stallone died due to heart disease.
Related: In Paramount's Tulsa King, Sylvester Stallone Tries To Turn Back The Time!
Seargeoh Stallone along with his father appeared in the movie Rocky II as Rocky Balboa Jr and at that time he was too shy to even face the camera. But his parents never anticipated that his difficulty in communicating and his over-shyness were because of autism.
When we dig deeper to know about the personal life of Seargeoh Stallone it is quite a daunting task to know more as he is not active on any social media.
Seargeoh Stallone And His Diagnosis Of Autism
When Seargeoh Stallone appeared in the movie Rocky II, the fans of Sylvester Stallone were so thrilled to see his son along with him. It was after his appearance in the movie that even his parents started to notice his issue with communication. Before being able to walk when he was a toddler, Seargeoh started walking and drew pictures randomly.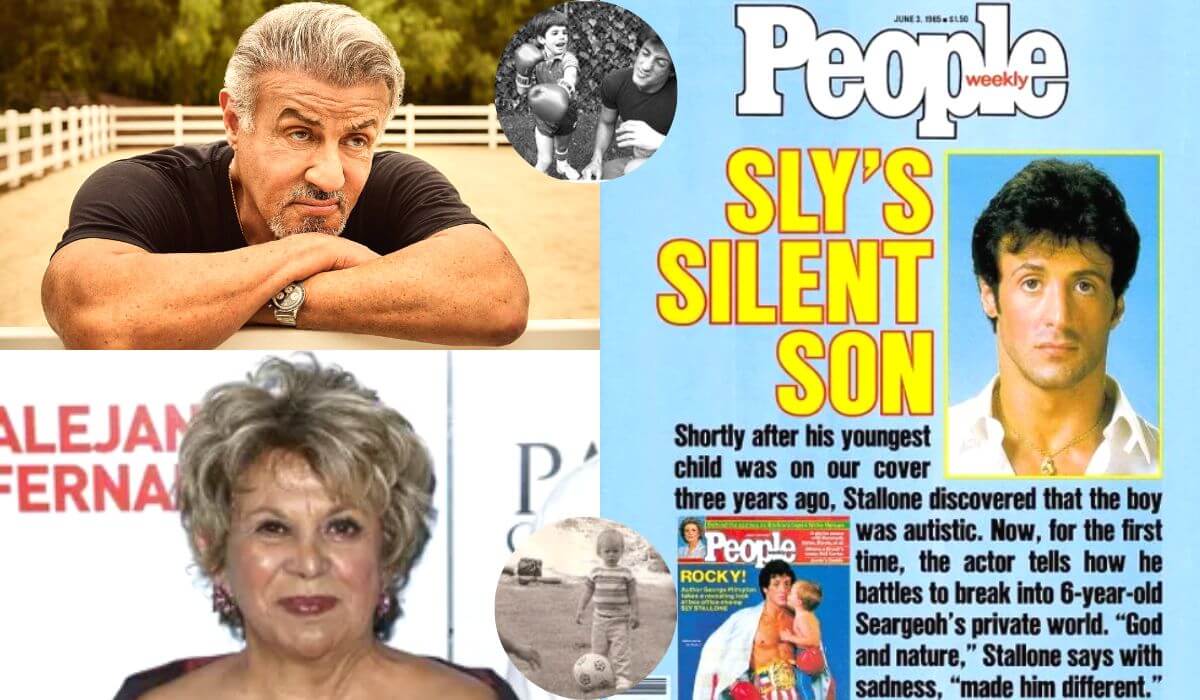 Seargeoh Stallone got the opportunity to feature on the cover page of an American weekly magazine People and it was at that time he started to show signs of autism. The actor instantly felt that something is not right about his son and his behavior seems pretty weird. His son started to utter the same words again and again, and Sylvester Stallone's doubt about his son's unusual behavior was further cemented.
So the actor and his then-wife took him to many doctors and underwent medical procedures including several scanning and other tests. And finally, the actor and his wife were hit with the fact that their beloved son is diagnosed with autism.
Also Read: Who Is Django Ward? All About Fred Ward's Son: Net Worth, Personal Life, And More
It was during an interview that the actress and wife of Sylvester Stallone exclaimed about how traumatic was the doctor's revelation.
She added: "I knew that Sly couldn't get as involved because of his work. We do what we have to do. So I just said, 'Give me the money, and I will take care of it". His mother took care of him very well and his health condition had a remarkable improvement over the course of time his mobility was even increased and thereby improved speech a lot.
The family was devastated to the core and Sylvester and his wife Sasha broke down into tears. Both of them decided that they will look after him and will provide all the facilities and amenities needed for him.
Shone Palmer
I've been writing about LGBTQ issues for more than a decade as a journalist and content writer. I write about things that you care about. LGBTQ+ issues and intersectional topics, such as harmful stories about gender, sexuality, and other identities on the margins of society, I also write about mental health, social justice, and other things. I identify as queer, I'm asexual, I have HIV, and I just became a parent.