Becky G And Sebastian Lletget Relationship Timeline, All You Need To Know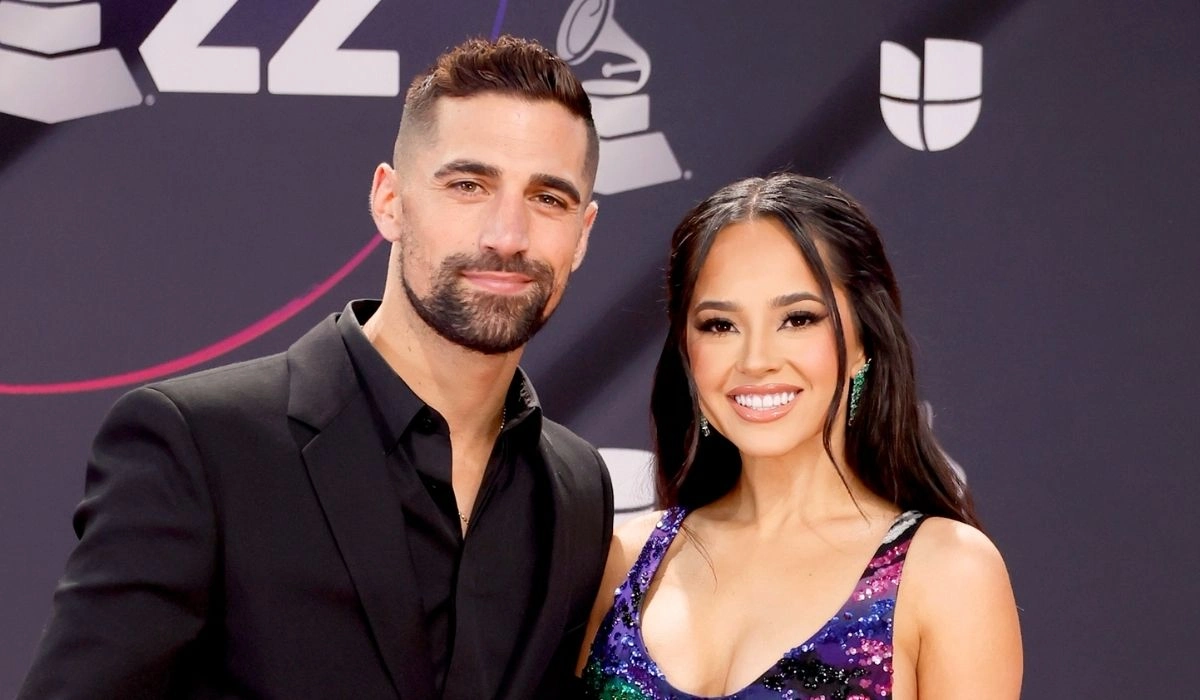 In a time where celebrities, especially from Hollywood, get engaged in multiple relationships within a year, here is someone different. Yes, it's no one other than the American singer and actor Becky G and her fiance Sebastian Lletget.
Like the quote, "You will find love when you least expect it," Becky G wasn't sure whether Sebastian was her man when she first met him through her Power Rangers co-star Naomi Scott.
Recently, some netizens accused Sebastian Lletget of allegedly cheating on the singer with whom he got engaged last December. As the news went viral, people took glimpses of new updates on the couple's current relationship status. Here is a complete relationship timeline of the singer, and her fiance, the American professional soccer player Sebastian Francisco Lletget.
How Did Love Bloom Between Becky G and Sebastian Lletget
Prior to Lletget, Becky G was romantically linked to American singer and songwriter Austin Harris Mahone. The relationship lasted only a year(2015), and the couple broke up officially and parted ways. Although she was heartbroken from the affair, she wasn't sure what was waiting for her.
In June 2016, Becky G met the love of her life, Lletget, through a mutual friend of theirs, Naomi Scott, and her husband, Jordan Spencer. While speaking about how they met, Becky said she met him while filming the movie Power Rangers. Scott, who was her co-star in the film, introduced Becky to her husband's friend Lletget, with whom he used to play soccer.
According to Becky's statement, Scott was so sure that they(Becky and Lletget) were made for each other, and just as she indicated, the couple got together.
More: Who Is Shou Zi Chew Wife? All About Vivian Kao And Shou Zi Chew
Becky G And Sebastian Lletget Red Carpet Debut
The singer said that she was hesitant at first. And she admitted that the relationship thing at that time was not planned, and it just happened. Becky was just 19 when she met the soccer player for the first time. Naomi discussed this with her husband, and he called out for Lletget, who was there at the moment.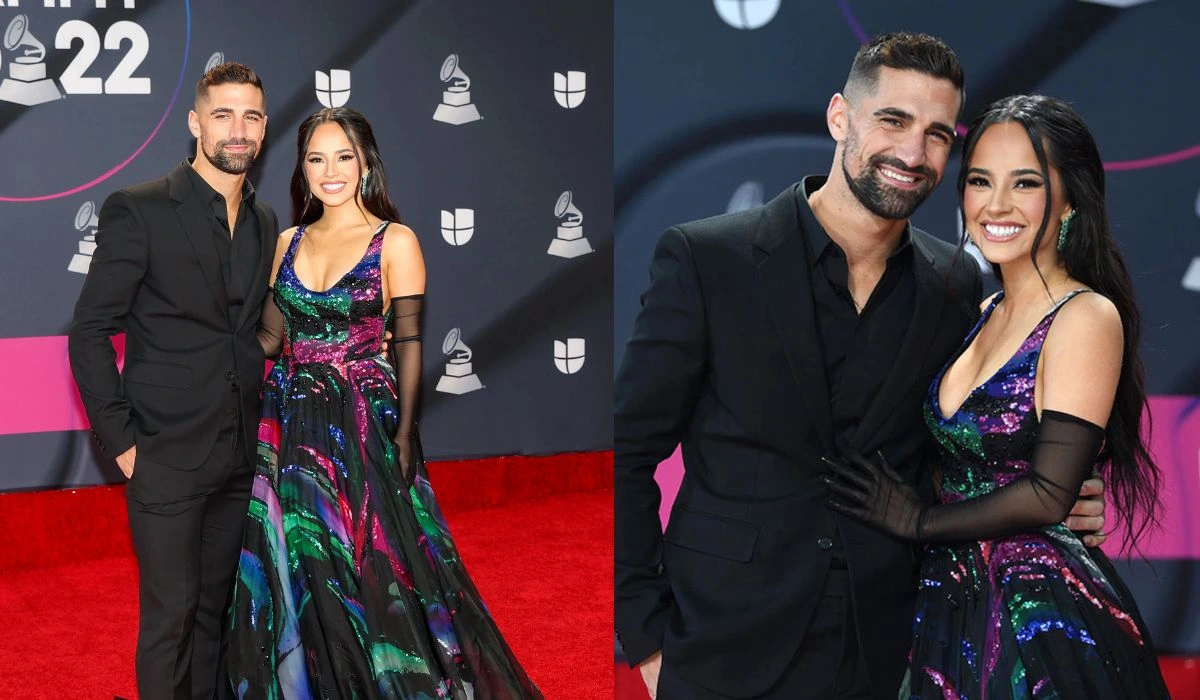 Becky, who was hesitant at first, fell for the soccer player within no time. The couple made their relationship official with a red carpet entry at the 2016 Latin American Music Awards at Dolby Theatre in Los Angeles, held in October 2016. Late after the event, the singer even posted a snap of the duo in their stunning look and thanked her team for making her look amazing. She even used the chance to thank 'her man' for standing beside her.
And six months after the couple met, she revealed through her social media about their first date. The couple always shared their special moments with their fans and had a carousel of photos of them enjoying their time together.
Becky Is Her Boyfriend Biggest Fan
Not only the singer posted their photos, she never failed to compliment him and encourage him for all his success. As stated by the netizens, Becky is the biggest fan of her boyfriend. Also, she always supported him in his success and failures.
In April 2017, Lletget underwent surgery, and the soccer player posted a picture of Becky standing beside him. He captioned the post mentioning her as one of his greatest supporters. He said how happy he is to have her by his side during the healing process, making it much easier for him.
The couple celebrated their first anniversary together in June 2017. Becky captioned the picture, "You've had my heart since day 1. I've been falling more and more in love with you ever since. Happy anniversary, my love. Blessed to have you in my life." On the other hand, the soccer player wrote a whole love letter to his love.
His caption read, "I'm convinced we were meant for this. The last 12 months we spent together have been one of the best times of my life. I'm in love with you and will not stop loving you. Happy one year, amor."
Becky G Opened Up About Their Relationship In The Media
In December 2017, she opened up about their relationship in the media and stated him as her 'THE ONE.' According to the singer, she believes that relationships take effort. She added that they both work in different fields and are always busy with work. She said there is no need to doubt your partner, and you don't have to act while you are with 'the one.' Instead, one can be inspired by the person to be a better version of yourself.
In 2020, Becky released the music video 'My Man' featuring Sebastian Lletget. The song received more than 8.8 million views on Youtube, and her fans widely enjoyed the song.
The couple finally took their love to the next level. Lletget finally proposed to Becky after six years of dating on December 9, 2022. The singer shared the news with her fans with a carousel of photos. The same year, the couple made a sensational red carpet-entry at the 2022 Latin Grammys in Las Vegas.
In March 2023, the FC Dallas player was accused of allegedly cheating on his fiancee, singer Becky G. but even though netizens are discussing the matter highly, the couple has never confirmed or denied the cheating speculations. Also, they haven't responded to the news that is becoming sensational at the time.
Also Read: Who Is James Craig Wife? What Happened To Angela Craig