Vanderpump Rules: Are Tom Sandoval And Raquel Leviss Still Together?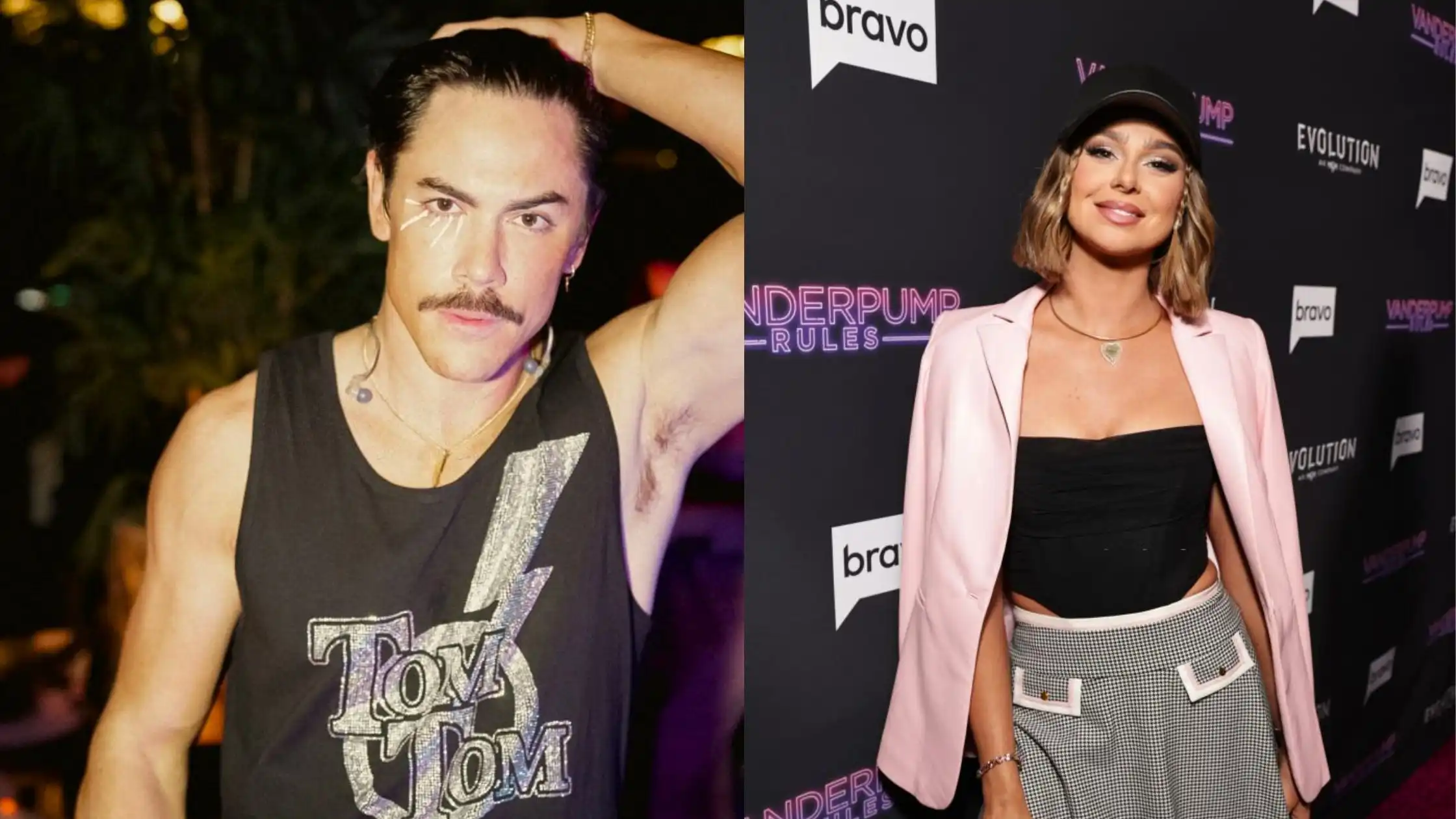 American reality television series Vanderpump Rules is known for its love connections, drama, breakdowns, and all the catastrophes amongst the cast members. As the series reached its tenth season, some new reveals have turned the season upside down.
Raquel Leviss and Tom Sandoval, the two main cast members of the series, sparked some romantic connections last summer. But at the same time, Sandoval was dating his long-term girlfriend, Ariana Madix. As the news about the romantic connection spread, things were never the same on the show.
Tom Sandoval And Raquel Leviss: How It All Started?
The Vanderpump Rules Season 10 controversial couple Sandoval and Raquel sparked their romance in 2022 while he was dating his then-girlfriend, Ariana Madix.
He even opened up in a "Howie Mandel Does Stuff" podcast that he and Raquel were good friends and now that he feels trapped after it's going to be a decade dating his girlfriend Ariana Madix.
Relationship Timeline Of Sandoval And Raquel
In August 2022, Tom Sandoval and Raquel Leviss started dating behind the back of Tom's then-girlfriend Ariana Madix. As to the sources, Madix was completely unaware of how her boyfriend was cheating on her with another woman even while lying by her side.
But once when she came to know about it, she was very much devastated. Such an act from a person whom she really thought of beginning a new life with, has left her heart shattered.
Those who knew the former couple stated that this can't even be called a betrayal since the pain is something unexplainable.
Sandoval even admitted that he kissed Raquel while they hooked up. He said that it happened unintentionally when they were just talking. As they were talking, they got closer and all of a sudden he said that they were kissing.
By the fall of 2022, the duo was seeing each other even after wrapping up the season. And by this time, most of the cast members were getting aware of their relationship, but the duo was unbothered about it. Apart from their private meetings, they even made some public appearances at some parties.
Sandoval even stated that throughout this time, he had been taking therapies and his then-girlfriend Ariana was not much concerned about him. They started to have a distance in their relationship.
In December 2022, some top forums stated that Sandoval brought Leviss to his hometown of St. Louis and the pair were photographed together in front of the Apotheosis.
By the beginning of the new year, the new couple made an appearance in BigBear in January 2023. They were accompanied by Tom Schwartz and his rumored girlfriend, Jo Wenberg.
In February 2023, Sandoval proclaimed that he ended his nine-year-long relationship with Ariana Madix on Valentine's Day. Madix was very much upset with the decision and he even stated that she hurt him physically.
And after revealing his decision to end everything with Madix, he sat down to talk with her, but it wasn't fruitful. He said that she wasn't ready to leave him and that she won't let him go. She even said that he had to force her out of the relationship.
He said that after Ariana got to know about him and Raquel, he doesn't want to stay with her any longer since he felt that it isn't faithful, even though he has done everything with Raquel while lying to Ariana.
With the chain of events that was happening between the new and the former couples, things were getting a little complicated. By March 2023, the group rejoined in order to shoot the season 10 reunion.
A month after this reunion, Sandoval announced that he and Raquel are taking a break from their relationship because of all these scandals and controversies they are facing regarding their relationship and its impact on others around them.
He even announced in a podcast that they (him and Raquel) are good friends and they are not "friends with benefits."
Also read: Is Love ‌Is Blind Scripted? It's Time To Know The Truth!
Shone Palmer
I've been writing about LGBTQ issues for more than a decade as a journalist and content writer. I write about things that you care about. LGBTQ+ issues and intersectional topics, such as harmful stories about gender, sexuality, and other identities on the margins of society, I also write about mental health, social justice, and other things. I identify as queer, I'm asexual, I have HIV, and I just became a parent.