Who Is Beckett Rex? Why Did He Quit American Idol Season 21?
Beckett Rex made a shocking decision to quit American Idol season 21, after being selected to the Top 26. His decision came as a complete shock to everyone, as he was one of the strongest competitors on the show.
Who Is Beckett Rex?
Beckett Rex is the son of ‌English actor and producer Malcolm McDowell, who is best known for his role in A Clockwork Orange as Alex DeLarge, and Kelly Kuhr.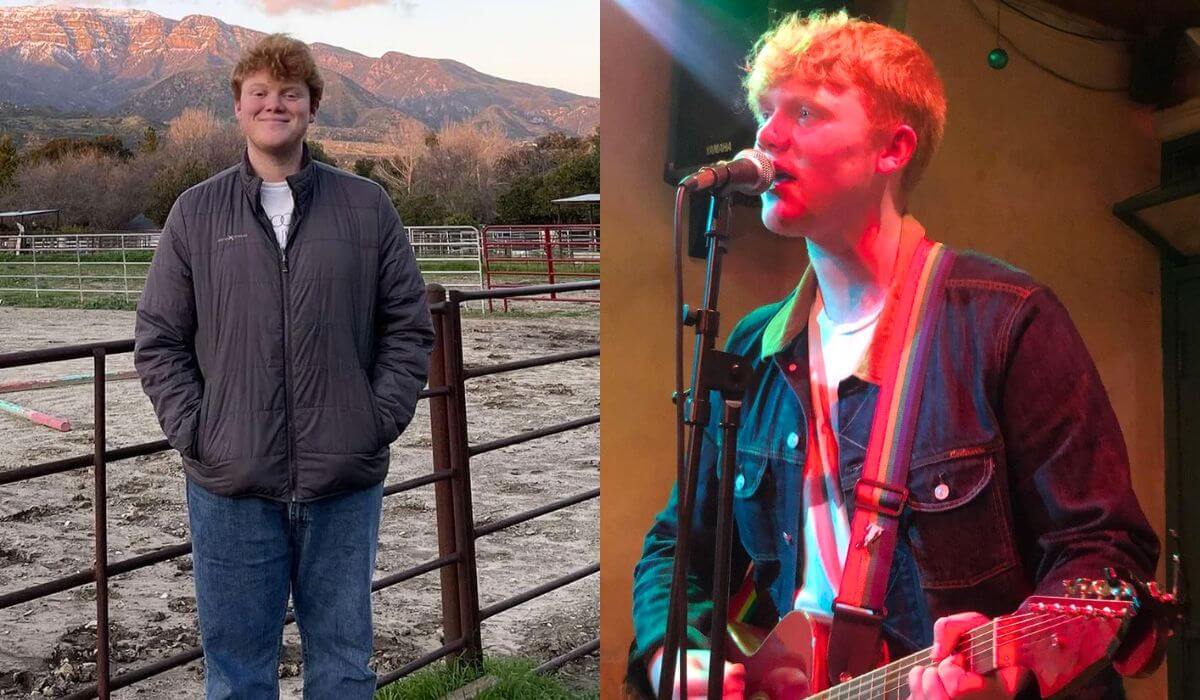 He was born on 18 January 2004, making him the eldest son in a family of three. Beckett hails from Ojai, California. It is presumed that the young singer was born and brought up in California.
The news of Beckett Rex leaving American Idol created shock and sadness among ‌fans, who were devastated by the loss of one of the show's prominent stars.
Many fans were left wondering why he decided to step down and what his next move would be. They took to the internet to seek answers out of curiosity.
Must Read: Who Is Noah Cyrus? All About About 'American Idol' Celebrity Mentor
Beckett Rex Officially Announced The News
However, due to rapidly escalating concerns, Beckett Rex posted an official statement on his Instagram personal account.
In ‌the story, he wrote, "To all of you wondering, yes I was on American Idol and I made the top 26.
I'm not going to say why I didn't decide to continue in the competition, but what I will say is that it was my choice."
In the picture, he can be seen holding the golden ticket to ‌Hollywood.
He continued to express his gratitude to American Idol for providing him with the opportunity to sing in one of the most competitive events.
He concluded his statement by telling all his fans to go and vote for his friends who are still struggling hard to win the competition.
However, with his statement, fans were not pleased as they were seeking the reason for his decision to leave American Idol.
Many were wondering if there was a reason behind his sudden departure, while others were sad to see him go.
His statement only confirmed that he made the decision to withdraw from the competition and does not reveal any relevant facts regarding his decision to do so.
Why Did Beckett Rex Quit American Idol Season 21?
Since the 19-year-old emerging singer has not revealed the reason to quit season 21 of American Idol, we cannot determine the reason whether it is a setback or any other issue.
Beckett Rex's exit comes after Kaya Stewart, who subsequently quit the show earlier this month.
Kaya is the daughter of David Stewart, who is best known for Eurythmics after an arduous journey, she sadly had to leave the competition after falling sick and missing her duel.
Sarah Beth Liebde also had to make the even tougher decision to leave the competition after struggling to look after her three children and feeling physically and emotionally exhausted.
Although, fans seem to have to admit to the fact that they need to respect the privacy of Beckett Rex and not ‌reveal the reason for his unfortunate decision.
At the time, many believed that Beckett was planning to build his career by practicing music after gaining some experience from the show. However, nothing was confirmed.
Since his decision to step down from American Idol, he has been working on his third album and releasing singles, including Wildfire, which features Pierre Bouvier.
Beckett Rex updated the news on Instagram along with the single's cover and announcement of its release date at the time.
His third album, which comes after Pale Blue Eyes, which was released last year in March, as well as Weirdo, which was released in 2021, is sure to be a hit.
All of Beckett Rex's singles have premiered on Spotify and other collaborated platforms.
Also Read: Who Is Fire Wilmore? All About American Idol Season 21 Contestant
Shone Palmer
I've been writing about LGBTQ issues for more than a decade as a journalist and content writer. I write about things that you care about. LGBTQ+ issues and intersectional topics, such as harmful stories about gender, sexuality, and other identities on the margins of society, I also write about mental health, social justice, and other things. I identify as queer, I'm asexual, I have HIV, and I just became a parent.