Christina Ashten Gourkani: All About Kim Kardashian Lookalike OnlyFans Model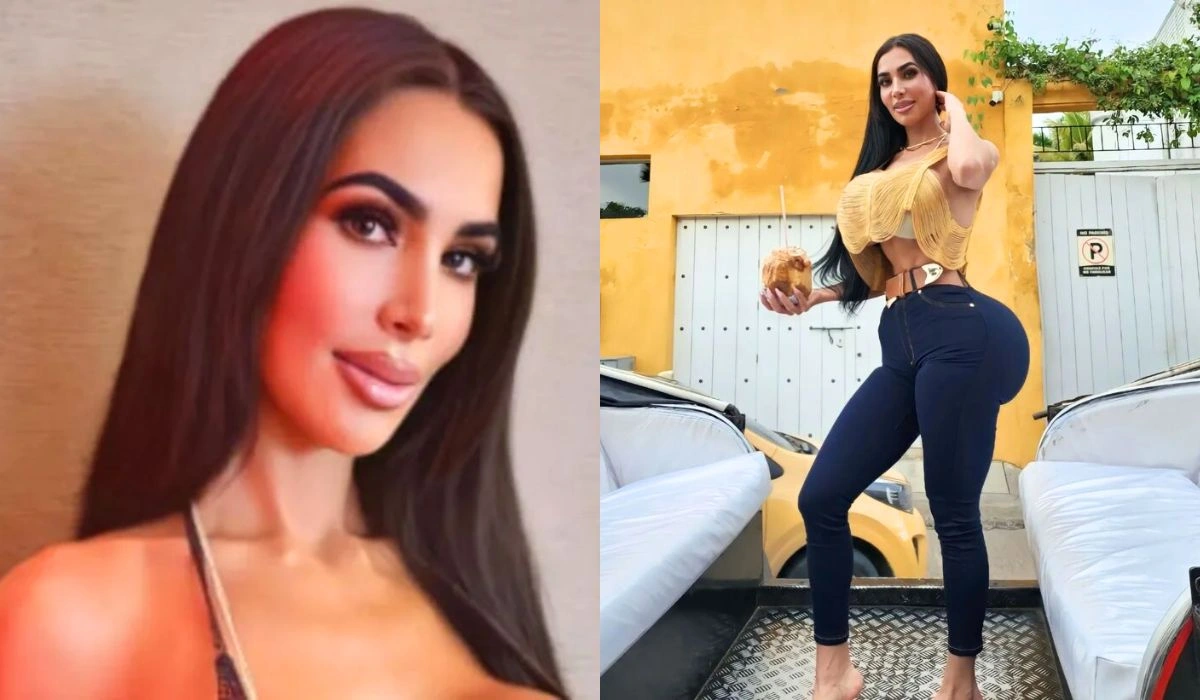 Christina Ashten Gourkani was well-liked on Instagram because she resembled Kim Kardashian. She was a star on OnlyFans and created her own social media space among thousands of influencers and models.
Her sudden death has stunned and grieved her fans and those who admired her. Nearly 700,000 people followed Christina at the time of her death.
According to a statement from her family, Christina passed away following a medical procedure that went wrong.
Some might have wondered who actually Christina Ashten Gourkani is and would be curious to know more about her. If so, keep reading this article to explore more about the Kim Kardashian lookalike.
Who Is Christian Ashten Gourkani?
Christina Ashten Gourkani is an American model who is well-known on Instagram and OnlyFans for the resemblance she had with Kim Kardashian. With nearly 700,000 followers on Instagram, Christina had a huge fan following.
Her resemblance with Kim Kardashian was the strategy Christina took to market herself. She frequently displayed facial traits like the well-known American socialite. On social media, Christina used the username Ashten G.
Christina, who was 34 at the time of her death, passed away on April 20, 2023. She was born in October 1988, and surprisingly, the birthdays of Kim Kardashian and Christina are only a day apart.
Must Read: Who Is Coconut Kitty? All About The Only Fans Model
What was Christina Ashten Gourkani known for?
Christina Ashten Gourkani gained fame and popularity as a stunningly accurate Kim Kardashian lookalike, however, it is unknown when she first sprung into the limelight.
She underwent several surgeries to get Kim's quirky physique, and as a result, she has enormous body parts that she is not ashamed to display on social media.
Christina frequently shared images on her social media accounts that resembled the former member of the Kardashian family.
Despite having quite distinct physique types, Kim Kardashian and Christina possessed remarkably similar facial traits. It is unknown how many cosmetic treatments Christina underwent before she passed away.
She sold her skills as a model for Only Fans and Sex Panther, which is where she earned the most of her money.
Christina Ashten Gourkani Cause Of Death
Christina Ashten Gourkani reportedly died from a heart attack hours after undergoing plastic surgery.
Her family described how they had been informed by phone that Gourkani was dying and had experienced heart failure in a statement published on GoFundMe.
They reportedly hurried to the hospital, where they had been told by the staff that Christina was losing her health quickly. A GoFundMe campaign was subsequently created by the family to raise money for her funeral. Since then, they have received several donations totaling more than $35,000.
Despite the loss of a loved one, Christina's family has acknowledged that they are a solid and resilient team. They affirmed their commitment to helping one another through this hard time.
In the statements from Christina's family, they described her as a kind and free spirit who never failed to make the people she came into contact with smile. Christina was the kind of person who would get on her knees to interact with kids at eye level and look for the lonely person in the corner. She has such a talent for relating to people that she always made them feel special.
Christina Ashten Gourkani Personal Life?
Christina Ashten Gourkani was born into a very supportive family of Iranian descent. She began sharing her images on social media platforms after realizing that her passion was modeling.
The striking similarity Christina had with Kim Kardashian made her achieve the fame she had while her death. The 34-year-old late model's legacy as an inspiring role model would continue to influence many.
Her determination and hard work to advocate herself for self-acceptance made her a well-liked figure among her fans who admired her for her authenticity and confidence.
Christina Ashten Gourkani kept her personal life away from the limelight and preferred to stay away from the prying eyes of the media. Even though Christina is active on social media, she kept a discreet stance regarding her relationships. She gave more focus on building career and personal growth, keeping her love life private.
Also Read: Who Is Sarah Juree? Teacher-Turned-OnlyFans Model Gives Report Cards To Her Subscribers
Shone Palmer
I've been writing about LGBTQ issues for more than a decade as a journalist and content writer. I write about things that you care about. LGBTQ+ issues and intersectional topics, such as harmful stories about gender, sexuality, and other identities on the margins of society, I also write about mental health, social justice, and other things. I identify as queer, I'm asexual, I have HIV, and I just became a parent.