Kyle Richards Net Worth- How Rich Is The 'RHOBH' Star After Divorcing Husband Mauricio Umansk?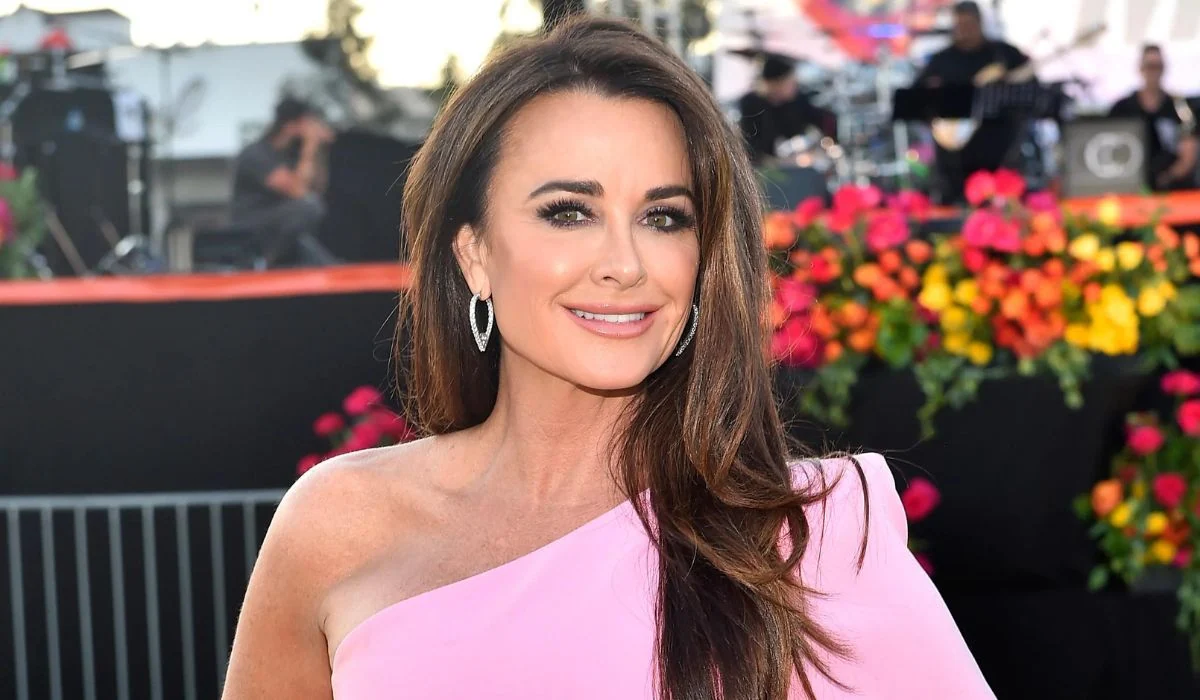 Discover how Kyle Richards' net worth is affected by her split from Mauricio Umansky. Explore her income sources & potential financial implications.
In addition to being a reality TV celebrity, Kyle Richards, well known for her appearances on "The Real Housewives of Beverly Hills" (RHOBH), is also a shrewd entrepreneur. People are interested in how her recent split from her spouse, Mauricio Umansky, would affect her net worth.
In this post, we'll examine Kyle's many sources of income and speculate on how her divorce may affect her financial condition.
Kyle Richards Fame And Earnings
Kyle Richards' appearance on "The Real Housewives of Beverly Hills" (RHOBH) helped her gain notoriety and exposure from a large audience. Since joining the show's original cast in 2010,
Kyle has established himself as a mainstay in the reality television industry. She gained significant exposure from her appearances on RHOBH, and they also helped her financially. Kyle has profited from her fame to land numerous endorsement deals, sponsorships, and collaborations with well-known firms in addition to her cast member income.
She has established a strong personal brand that transcends the program by capitalizing on her popularity, which has helped her make additional money and grow her net worth over time.
Acting and Television Career
Kyle Richards had a successful acting career before her time on reality television. She made various TV episodes and movies as a young actress, including the classic horror picture "Halloween" (1978). Her latest acting endeavors have been infrequent, but her earlier work has probably brought in residual income and raised her overall net worth.
Entrepreneurial Ventures
Kyle Richards has started her own business, capitalizing on her fame and stylish image. She is the proprietor of Kyle by Alene Too, a shop in Beverly Hills that has a carefully selected collection of apparel, home goods, and accessories.
She has also introduced a popular line of skincare products under the name "Kyle by Alene Too Skincare." These commercial ventures have definitely increased her net worth and could do so even after her divorce.
Also Check: Who Is Brittany Williams? All About Her Family, Career, Net Worth, And More
Real Estate Investments
The premium real estate industry has long been recognized for the knowledge of Kyle and Mauricio Umansky. In Los Angeles, Mauricio is a well-known real estate agent, and the two of them have built up an incredible portfolio of homes.
One of their joint enterprises is The Agency, a brokerage. The split of their real estate holdings, however, poses issues in light of their divorce. While it's unknown how this will affect Kyle's net worth, it's important to note that her personal assets and company endeavors ought to give her a strong financial base.
Potential Effects Of Divorce On Kyle Richards's Net Worth
Although uncertain, it's important to think about how Kyle Richards' divorce from Mauricio Umansky might affect her wealth. The partition of assets in divorces involving wealthy couples can have a substantial impact on each party's financial situation.
It is probable that their shared assets, such as real estate properties and enterprises, will need to be divided even though the specifics of their settlement are yet unknown.
However, Kyle is expected to keep a sizable chunk of her money given her numerous sources of income, including her RHOBH salary, her acting career, her business enterprises, and her individual assets.
The specifics of their settlement and how the assets are divided will determine how much of an impact it will have on her net worth.
Due to her varied professional and business endeavors, Kyle Richards' net worth has been continuously increasing over time. While the impact of her divorce from Mauricio Umansky on her money is uncertain, her several sources of income, including her RHOBH salary, acting work, business interests, and real estate holdings, should continue to boost her net worth.
Only time will tell how the divorce settlement will influence Kyle Richards' net worth, but given her business savvy, she is well-positioned to negotiate this new chapter in her life.
More: Samuel L Jackson Net Worth: How Rich Is He? Age, Wife, Family, Career
Shone Palmer
I've been writing about LGBTQ issues for more than a decade as a journalist and content writer. I write about things that you care about. LGBTQ+ issues and intersectional topics, such as harmful stories about gender, sexuality, and other identities on the margins of society, I also write about mental health, social justice, and other things. I identify as queer, I'm asexual, I have HIV, and I just became a parent.