Channing Tatum Reveals An Awkward Incident During An Appointment At His Dentist
Channing Tatum reveals one of his weirdest encounters which made him a little baffled. While making his appearance in an interview with On Demand Entertainment, the 42-year-old actor opens up about one of his recent experiences.
In an interview with Melissa Nathoo, the 'Magic Mike's Last Dance' actors Channing Tatum and Salma Hayek Pinault talk about the weirdest place where they get recognized by people.
And while speaking about this, Tatum reveals one of the awkward moments that he experienced while paying a visit to his dentist. He opens up that the staff at his dentist asked him to strip off all his clothes.
The Incident In Brief
The actor recalls that the woman who is his dentist's assistant, the tech lady, asks him to take off the jacket as he enters the room.
He took off the jacket as suggested by her and gave it to her. And when done as said she told him that he can take the rest of it off which shook him.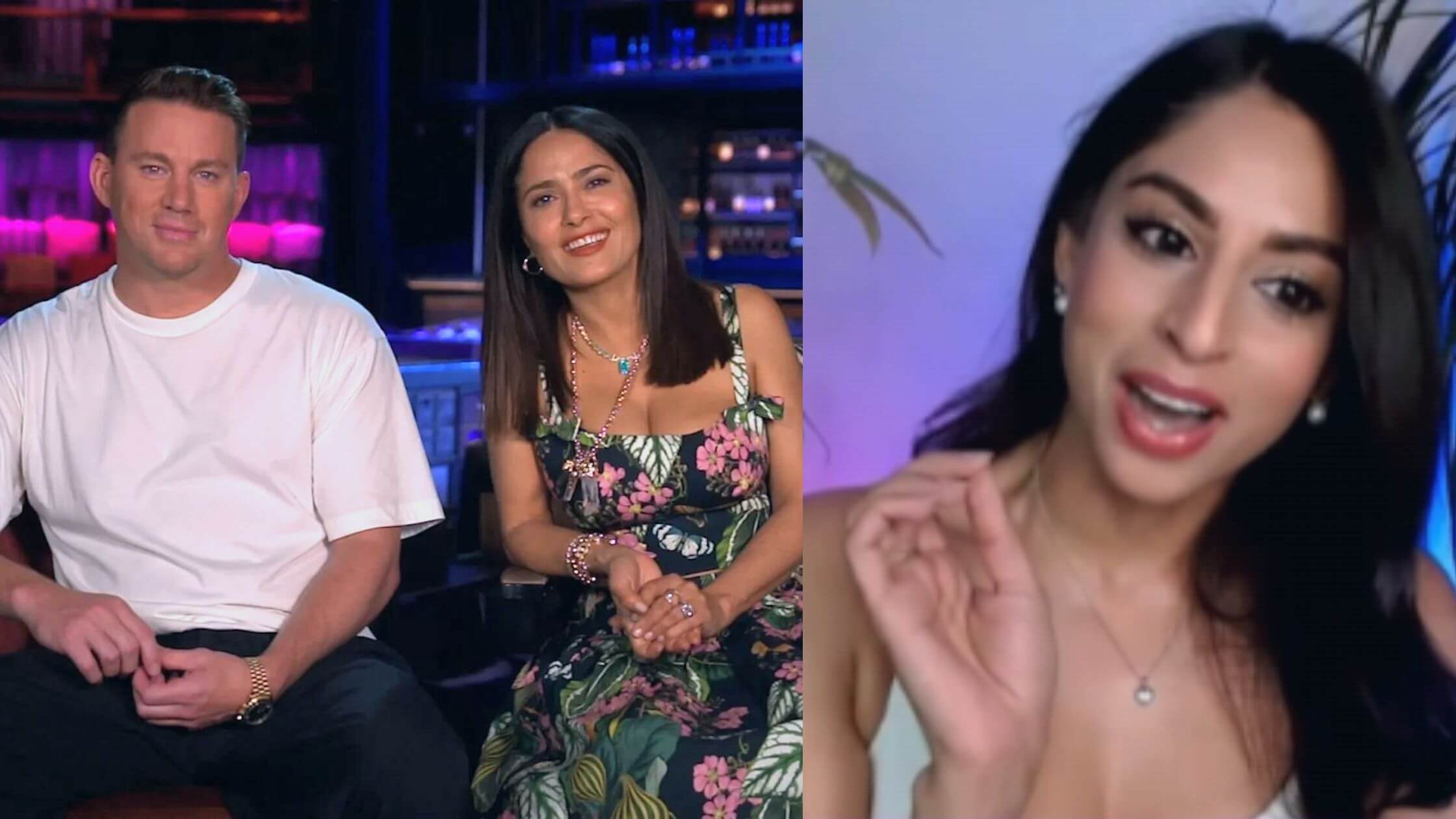 In a confused state, he asked her to repeat what she said because he was not sure whether he heard something wrong.
He said that he asked her whether he had to wear a gown or something like that in order to meet the dentist. Also, he was perplexed and asked her whether they are going to do his teeth.
Because of an unexpected move from a random place, he said that he wasn't aware of how to respond to such a situation. And to break the awkwardness he said that he just laughed and waited until the dental assistant broke the silence.
He said that she laughed at him and said that he can take them off if he wanted. Saying this she left the room and he recalled that he'll be literally laying on the table and she'll be going to be in his mouth.
Even though the interview was so short, it had enough fun as the actors shared some of the awkward or weirdest moments that they encountered as an actor.
Channing Tatum and Salma Hayek Pinault are busy getting interviewed prior to the release of their forthcoming comedy-drama, Magic Mike's Last Dance.
It's actually the third installment in the Magic Mike trilogy, which includes Magic Mike(2012) and Magic Mike XXL(2015).
Magic Mike's Last Dance
In this third and final installment of the "Magic Mike" franchise, Tatum appears as a retired male stripper who is currently bartending in Florida after failing a business deal.
He then departs Florida to London in order to help a socialite played by Pinault produce a stage play. The film is directed by Steven Soderbergh and produced by Channing Tatum.
Read More: 'Teen Mom Star' Ryan Edwards Is Back In Jail For Violating An Order Of Protection
The film was actually planned for a digital release through HBO Max but was later scheduled for a theatrical release. On February 10, 2023, the film was released in the United States.
With this incident, Tatum will be thinking twice the next time while paying a visit to his dentist. Although the dental assistant couldn't get a chance to make him strip, she can watch him strip off in the film, Magic Mike's Last Dance.
The first installment of the American comedy-drama trilogy, Magic Mike was released in 2012, and the second installment to the set, Magic Mike XXL got released in 2015.
It's after eight years another installment to the film franchise is getting released. And while speaking about the film, Tatum discloses that the third film will be the final installment to the Magic Mike franchise and that he is done being Magic Mike.
In the third installment of the Magic Mike Trilogy, Tatum and Hayek will be playing alongside Gavin Spokes, Caitlin Gerard, Christopher Bencomo, Ayub Khan Din, and Juliette Motamed.
Shone Palmer
I've been writing about LGBTQ issues for more than a decade as a journalist and content writer. I write about things that you care about. LGBTQ+ issues and intersectional topics, such as harmful stories about gender, sexuality, and other identities on the margins of society, I also write about mental health, social justice, and other things. I identify as queer, I'm asexual, I have HIV, and I just became a parent.