Who Is Daymond John? Shark Tank Gets Restraining Order!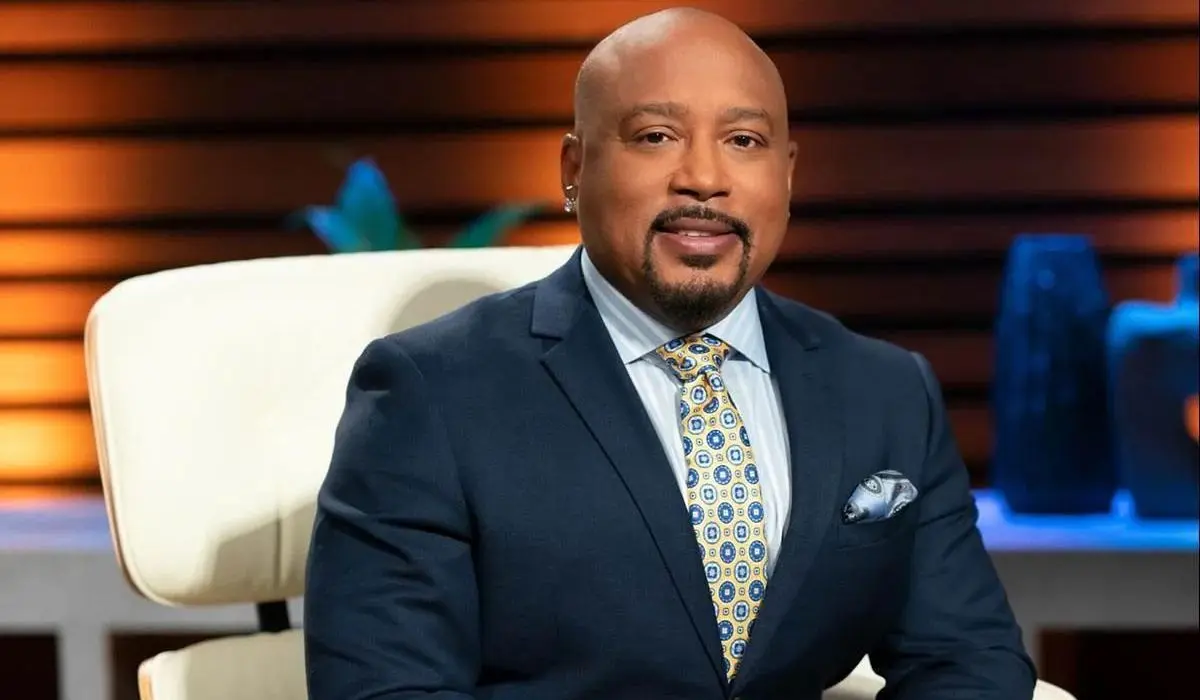 Entrepreneur and 'Shark Tank star Daymond John files for a restraining order against former contestants amid escalating disputes. Please read about the legal battle and its impact.
Daymond John, a well-known businessman and one of the stars of the popular TV show "Shark Tank," is used to dealing with obstacles in the workplace and tense talks. In an unforeseen turn of events, John was forced to seek legal counsel after being embroiled in a legal dispute with past contestants from the show.
John just acquired a restraining order against his competitors to lessen any potential harm and safeguard his interests. This article examines the circumstances that led to the restraining order, illuminating the issues and ramifications of the situation.
The Rise Of Daymond John
Daymond John worked extremely hard and was inspired on his path to success. He was up in Brooklyn, New York, and showed an early interest in entrepreneurship. John launched FUBU (For Us, By Us), a clothing line specializing in the urban market, in the early 1990s.
As the brand's recognition increased, he eventually became rich. John's appearance on "Shark Tank" propelled him to even greater recognition as he rode the wave of this success.
In the reality television program "Shark Tank," which debuted in 2009, aspiring business owners present their ideas to a group of rich investors, or "sharks."
The business owners seek investment agreements with these sharks to achieve major business growth and success. Daymond John became a fan favorite due to his charm and knowledge, establishing him as the show's mentor and a skilled negotiator.
The Legal Disputes Unfold
'Shark Tank' has provided a platform for budding entrepreneurs but has also seen its fair share of disagreements. Conflicts can occur if deals go through or discussions go south among contestants fighting to work with the sharks because they can occasionally become overly invested in their concepts.
Daymond John recently discovered himself involved in several legal conflicts with some of the show's former competitors.
Although the nature of these arguments has remained a secret, it is clear that they intensified to the point where John felt obligated to look for legal assistance. He requested a restraining order against the parties concerned in response.
Also Check: Tasha Smith From Netflix's 'Survival Of The Thickest' And Her Twin Sister Sidra
The Importance of Legal Protection
An individual who believes there is a real threat to their safety or well-being may take the serious legal action of obtaining a restraining order.
This precaution is probably being taken in Daymond John's situation to avoid any harassment, intimidation, or potential danger from the previous finalists.
The seriousness of the issue and the requirement to protect one's personal and professional interests are demonstrated by his choice, even though the precise reasons for it have not been made public.
The Impact on Daymond John
Legal conflicts can impact a high-profile person like Daymond John personally and professionally. Such events may affect his reputation, brand image, and business connections outside the courtroom.
Any legal issue could damage his reputation and credibility as a reputable businessman and mentor. Thus, he must handle these matters discreetly.
Navigating the Aftermath
Recovering from legal difficulties can be difficult, but Daymond John has the strength to do it because of his vast business knowledge. It has become abundantly clear during his path that he has the uncanny ability to transform, renew his spirit, and overcome challenges.
In addition, Daymond John will need a strong network of unflinching support to go through the consequences of these complex legal minefields, both professionally and emotionally.
This circumstance warns prospective businesspeople about the value of moral business conduct and the potential repercussions of misunderstandings gone wrong.
Deals and negotiations can be very stressful, but always acting professionally and respectfully is crucial. Moreover, part of the business path involves preparing for any outcome, including transaction rejections.
Conclusion
Daymond John has spent many years working hard to develop his reputation as a wise investor and astute businessman. While his recent legal issues with ex-contestants of "Shark Tank" have brought him to the public's attention for several reasons, this circumstance highlights the necessity for caution and protection in the business sector.
It is unclear how John will handle the difficulties while still serving as an example to ambitious businesspeople worldwide as the legal dispute develops.
More: Who Is Misty Loman? What Actually Happened To Her? Is She Still Alive?
Shone Palmer
I've been writing about LGBTQ issues for more than a decade as a journalist and content writer. I write about things that you care about. LGBTQ+ issues and intersectional topics, such as harmful stories about gender, sexuality, and other identities on the margins of society, I also write about mental health, social justice, and other things. I identify as queer, I'm asexual, I have HIV, and I just became a parent.