Aptos ($APT) Price Prediction – 2023, 2025, 2030: Is Aptos Rushing To $100?
The acceptance of crypto in recent years has resulted in the development of impressive decentralized applications (DApps). Despite this positive impact, developers constantly face gas, transaction speed, and security issues. Aptos blockchain provides support to these crypto developers.
The issues Aptos plans to solve can increase participation in major areas such as DeFi, Web3, and NFT.
🪙 Cryptocurrency – Aptos
💱 Ticker Symbol – APT
🏆 Rank – 68
Moreover, the increase in demand for the Aptos blockchain can positively impact the price of the APT coin. Eager to know the price forecast of APT?
Stay tuned! First, let's get to know Aptos more.
What Is Aptos (APT)?
Aptos is a crypto project that has developed an innovative blockchain to solve various issues of existing blockchains. In addition, the Aptos blockchain aims to provide safety, scalability, and reliability.
Aptos blockchain is a result of the efforts of more than 350 developers over three years. Also, this blockchain solves the existing issues to help developers build useful crypto projects.
Aptos is a type of Layer 1 blockchain with a proof-of-stake (PoS) consensus mechanism. The blockchain highly benefits from this mechanism to encourage more crypto participation.
APT is the native token that powers the Aptos ecosystem. As Aptos functions using a PoS mechanism, the stakers are rewarded with APT tokens. This staking reward varies based on the value of staked tokens. Moreover, token holders can also take part in the Aptos governance.
The main vision of the Aptos project is to empower web3 adoption faster and more efficiently. Users can use the Aptos blockchain to deploy their smart contracts and build their DApps more conveniently. Also, needed support is provided for the developers of new and impressive use cases.
Now let's check why developers prefer Aptos.
Why is Aptos Unique?
Move Language:
Aptos uses move language to allow crypto developers to deploy their smart contracts. Move is a new form of programming language that provides the creation of flexible and safe smart contracts.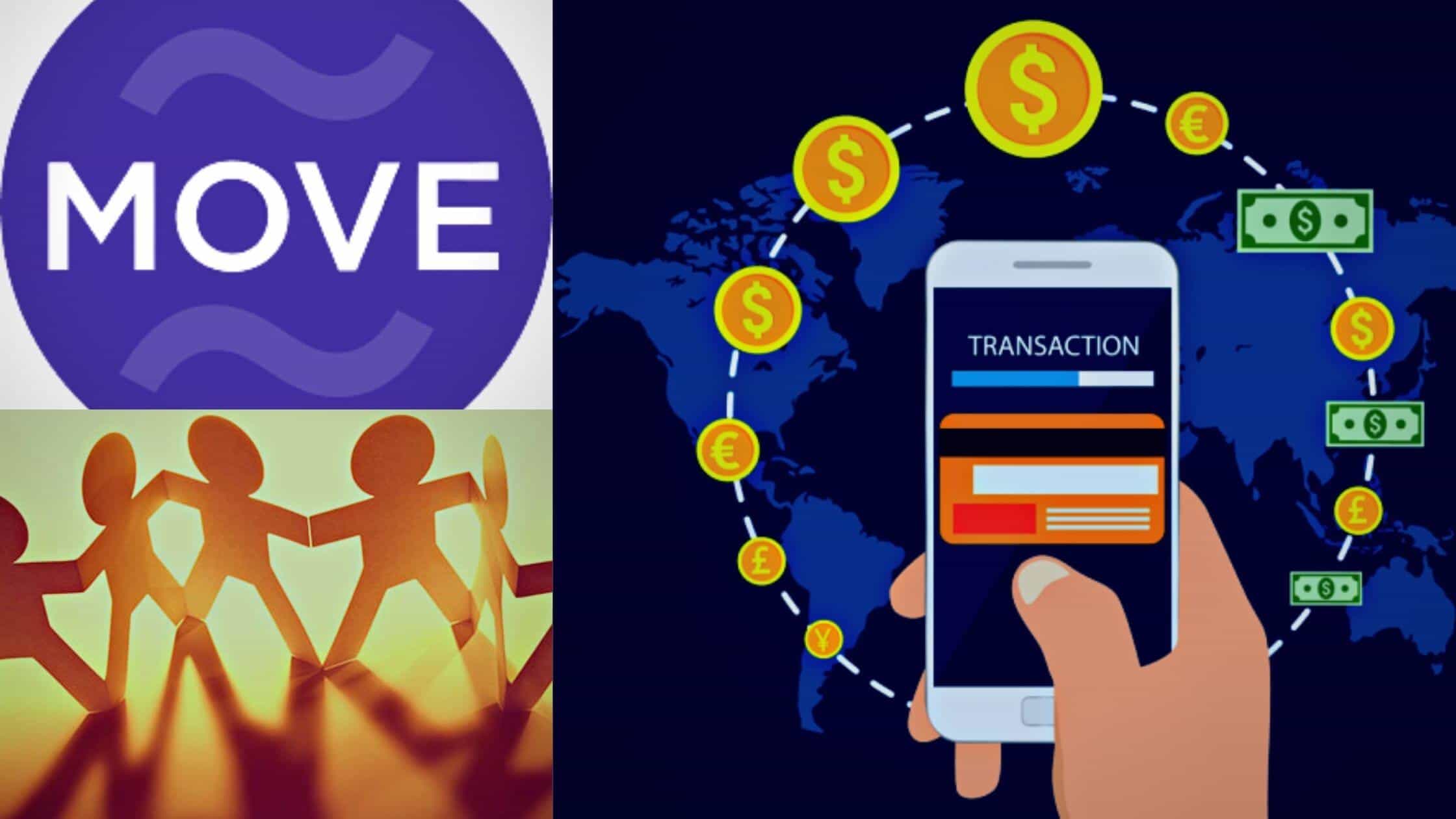 The move ecosystem is a go-to language for all smart contract-based development processes. Here developers are provided with a strong virtual machine, compiler, and other efficient developer tools.
The move virtual machine allows the developers to store a huge volume of data in multiple smaller accounts. This method provides high efficiency while creating smart contracts. Moreover, projects can save a lot from spending high amounts on data storage.
Transactions:
Aptos has the transactional potential to provide more than 150,000 transactions per second (TPS). This impressive TPS is achieved with the help of a parallel execution mechanism. Apto's parallel execution machine simplifies the process for developers without adding any complexities.
The parallel execution data model aids the smooth transaction without interfering with other system data. In addition, this execution method avoids data overwriting or collisions. This transaction process also offers better security to its users.
The major elements of an Aptos transaction consist of the following:
Transaction Authenticator: Users can use this authenticator to verify a transaction. An authenticator uses digital signatures for the verification process.
Expiration Time: This feature can set an expiration time for a particular transaction on the Aptos blockchain. After the set time, the transaction will not get executed.
Sender Address: The crypto account address that the sender uses for initiating the transaction.
Gas Price: Here, the user can set the amount the user intends to pay for gas. This fee is used for storage, networking, and computing processes in the Aptos ecosystem. In addition, users can also set a "maximum gas amount."
Chain ID: Chain ID helps identify a transaction's validity. This ID helps users to avoid signing errors during the transaction.
Community Ownership:
Community plays an important role in building and developing the Aptos ecosystem. Community members across the world own the staking and governance activities. Moreover, they can utilize APT tokens to pay their network fees.
Developers can also create new projects after discussing them with the community members. This process provides developers a great insight into the outlook of future projects. Also, the members can ask developers to build DApps that can benefit the community members.
The PoS mechanism allows each APT stakers to own a part of the Aptos blockchain and receive the reward for their investment. The Aptos ecosystem's major decisions are made with the help of community voting.
APT Price Prediction
As you understand Aptos and its vision, let's get into APT coin price analysis.
The cryptocurrency market is going through a very rough stage. There can be a good price surge once the bearish sentiments get over. APT is trading at around $3.6 at the time of writing. There has been a price change of -1.88% in the last 24 trading hours.
APT has an all-time high price of $10.25. The current market price of APT is trading below 65% of its all-time high, created on 23rd October 2022. Also, the APT is trading just 1.1% above its all-time low price, created on 25th December 2022.
APT Token Statistics
The APT Statistics as of 26th December 2022:
Trading Volume (24h): $43,377,567
52-Week Low: $3.54
52-Week High: $10.25
Market Rank: 68
Market Cap: $471,171,313
Circulating Supply: 130,000,000 APT
Total Supply: 1,000,000,000 APT
The future demand for the Aptos project will impact its token price. APT coins have the potential to break their all-time highs and reach new heights. The all-time low value of APT can act as a strong support level to bounce back to higher price levels in the coming years.
Now let's check APT price predictions:
Price Prediction For 2023
The average price APT can reach in 2023 is expected to be $5.70. The minimum price APT can go down is $5.55. In addition, you can also expect the token to reach a maximum price of $6.60.
| | | | |
| --- | --- | --- | --- |
| Year | Average | Minimum | Maximum |
| 2023 | $5.70 | $5.55 | $6.60 |
Price Prediction For 2025
The price of the APT coin is predicted to cross the $10 mark to reach an average price of $12.00. The price can also go to a minimum price of $11.50 as a price correction. In addition, the maximum ATP price can reach $13.95 in 2025.
| | | | |
| --- | --- | --- | --- |
| Year | Average | Minimum | Maximum |
| 2023 | $12.00 | $11.50 | $13.95 |
Price Prediction For 2030
The expected positive in 2025 can pave the way for much higher price gains in 2030. The average expected price can reach $75.00. But there is also a possibility of creating a minimum price of $72.50. Moreover, The maximum price can cross up to $88.50.
| | | | |
| --- | --- | --- | --- |
| Year | Average | Minimum | Maximum |
| 2023 | $75.00 | $72.50 | $88.50 |
How To Buy APT Tokens?
You can buy APT tokens from centralized and decentralized exchanges. The major exchanges that have listed APT include Binance, Upbit, OKX, Bybit, BKEX, Gate.io, Coinbase Exchange, and more.
The major APT trading pairs available are:
USDT/APT
BUSD/APT
KRW/APT
BTC/APT
TRY/APT
Final Note
The current bearish sentiments in the crypto market are pushing the prices of cryptocurrencies to their yearly and all-time lows. Despite the price fall, emerging crypto projects and investments will play a crucial role in the price recovery in the coming years.
Aptos has a great vision and infrastructure to help developers to build crypto projects while enjoying the benefits of blockchain technology.
The price of the APT coin will also increase with time. The price prediction for the years 2023, 2025, and 2030 is mentioned in this article. With a strong price increase, APT can exceed $100 in 2031.