Does Coinbase Need SSN? Everything We Know So Far!
People are adopting crypto platforms as it is easy to create an account, and fewer formalities are required. As a result, the user volume increased in recent years. But people are now concerned about Coinbase asking for the SSN (Social Security number) as an account registration process.
On completing this article, you'll be aware of all important topics associated with Coinbase and its SSN requirement. Moreover, you can get better clarity on your decision-making process related to other crypto exchanges or platforms.
What Is Coinbase Exchange? Can You Use Coinbase Without Verification?
Founded in 2012, Coinbase is the second biggest crypto exchange in the world. Coinbase is a centralized exchange that helps you trade different crypto assets.
Coinbase now has more than 108 million verified accounts. Also, their recent quarterly traded volume is around $160 billion. Another interesting stat is that Coinbase provides services in more than 100 countries. That's impressive, right?
The huge volume of crypto transactions and more than a decade in the industry makes Coinbase one of the trusted centralized exchanges along with Binance. Co-founder and CEO Brian Armstrong head the executive team of Coinbase. Fred Ehrsam is the other co-founder of Coinbase. In addition, he is also the board director.
Now let's get straight into the most discussed concern related to Coinbase and SSN.
Is SSN Mandatory to Create a Coinbase Account?
Coinbase users from the USA need to submit the last four digits of their SSN for personal verification purposes. The most asked question related to Coinbase and SSN is, "So, is there any way to skip this process?" Unfortunately, the answer is "No."
Coinbase and many other prominent centralized crypto exchanges have made SSN verification mandatory. Unlike fully decentralized exchanges like Uniswap, centralized exchanges follow certain verification methods following government instructions.
The major reasons behind the SSN verification consist of the following:
Tax Payment
It's not surprising that the government will take measures to make the traders or investors pay a part of their trading profits from cryptocurrencies. Crypto has a market cap of more than $800 billion, and the taxes from the transactions are something the government would never want to miss.
Getting the tax from them will be impossible if a buyer or seller stays anonymous and executes trades. In this case, verifying using official documents is the only way to identify and make that person pay taxes. Therefore, SSN is made compulsory.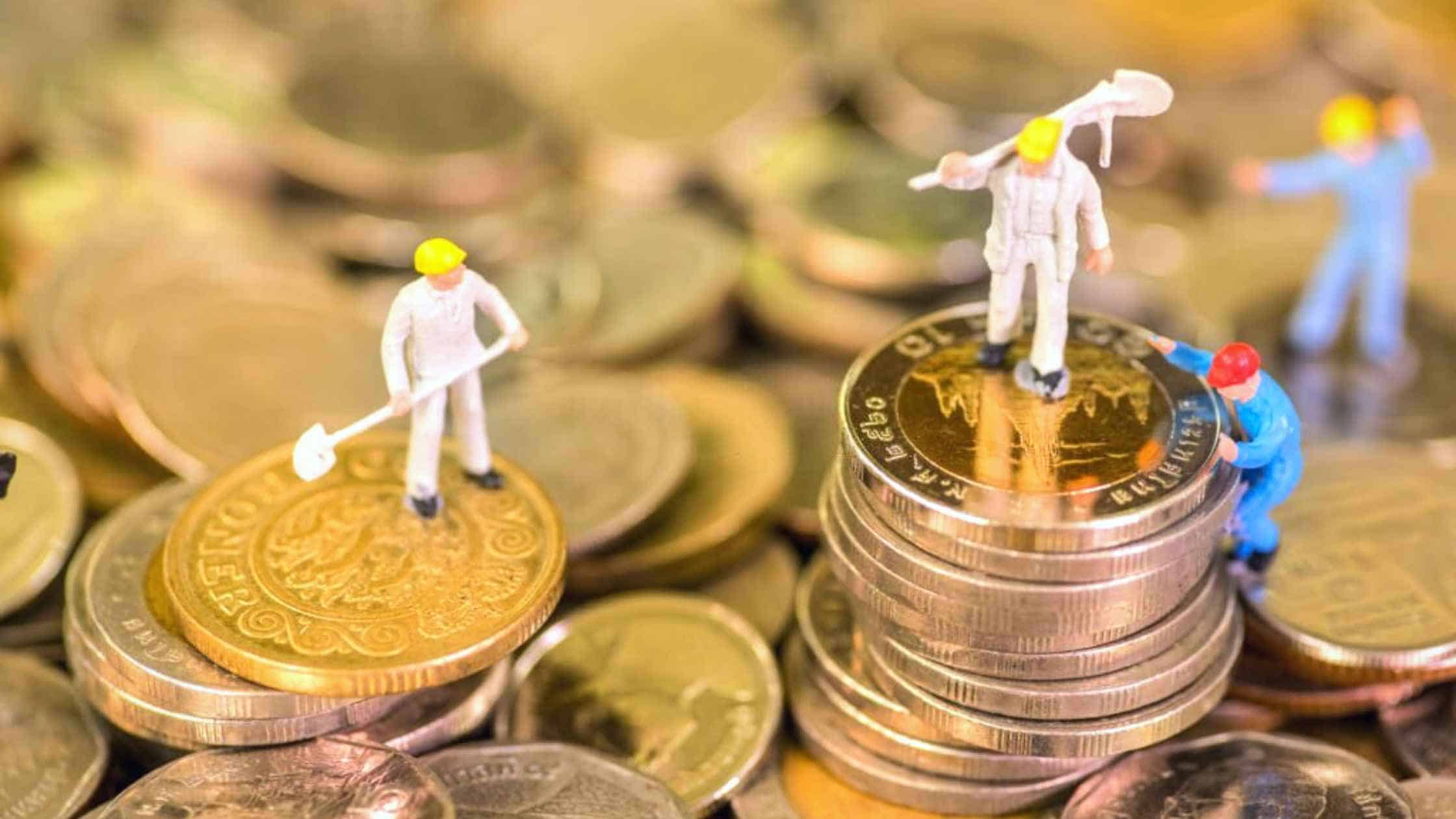 Prevention of Anti-money Laundering
Money laundering is a major issue for the economic development of any nation. Financial sectors are affected a lot due to such illegal activities. Due to this, government authorities implemented identity verification using official identification numbers such as SSN.
Because of the potential to use exchanges like Coinbase to launder money through cryptocurrencies, the government made strict verification to prevent such activities.
Related: How To Withdraw XRP From Coinbase?
Account Verification and Recovery
SSN can help to verify that the person that opens an account with Coinbase is genuine. Moreover, you can use these four digits to recover your lost account in the future. Suppose you lost your user password; in that case, you can use the four digits to reset your password. In contrast, if you don't have such numbers, you'll be unable to access that account forever.
Is it Safe to Give SSN to Coinbase?
First, it's important to understand that you will only need to submit the last four SSN digits; in that case, there are no security issues. In addition, Coinbase uses high-end encryption to protect the information of its customers. In other words, even the exchange will not be able to access your personal information.
You can also use other security features provided by Coinbase to safeguard your personal information and login credentials. 2-factor authentication is one such major security protection tool that you can use.
In short, you can provide the last four digit number of your SSN without worrying about its misuse.
How to Verify your Account on Coinbase?
Now, let's understand the Coinbase account verification process:
Go to the official Coinbase website. You can also install Coinbase mobile apps from Google Play or App Store based on the operating system of your device.
Click " Get Started" to begin the process.
Provide your email address. You'll receive a verification link to the provided email ID. Click that link and complete the verification process.
You'll need to verify your phone number with your email ID for better security protection. Submit the code you received as a text message to complete the verification.
Provide your full name. Ensure that the name is the same as mentioned on your official documents.
Next, you need to submit your date of birth.
Then submit the last four digits of your SSN.
Enter your residential address as mentioned on your government documents.
Submit your source of income.
Select the Coinbase services that you would like to use. You can select options like online payments, trading, or investing based on your preference.
Next, you need to link your bank account with the Coinbase account. You can use this bank account to purchase cryptocurrencies using fiat currencies.
Finally, start buying cryptocurrencies!
Which Valid Documents Does Coinbase Accept?
The details of accepted and unaccepted documents are listed below:
Coinbase Accepted Documents
For US citizens, Identification cards and Driver's Licenses issued by the state are considered valid and accepted for Coinbase verification. These two IDs must be within the expiry date during the validation process. Coinbase instantly rejects expired IDs.
Coinbase users outside the US can use their government-issued photo ID, passport, or national identity card.
Coinbase Unaccepted Documents
Passports of US citizens.
Permanent Resident Card or Green Card of US citizens.
Temporary IDs.
Medical IDs.
Military IDs.
Residence Permit.
Public Service Card.
Conclusion
If you plan to create an account with Coinbase, then you must submit the last four digits of your SSN. As we have discussed, you don't need to worry about misusing your security number.
You can trust the security practices followed by Coinbase to create an account with the platform and trade the cryptocurrencies listed on their exchange.