How Much Money Can You Make With Affiliate Marketing?
All set to kickstart your career in affiliate marketing? Before venturing out, you might be curious to know the amount of money one can make from this profession. Online money-making programs like the 123 Profit training course can help you to excel in affiliate marketing.
Can Affiliate Marketing Make You Rich? A Realistic Approach
In this blog, we dig deep into the salary standards in the industry and the average income earned by freelance affiliate marketing professionals.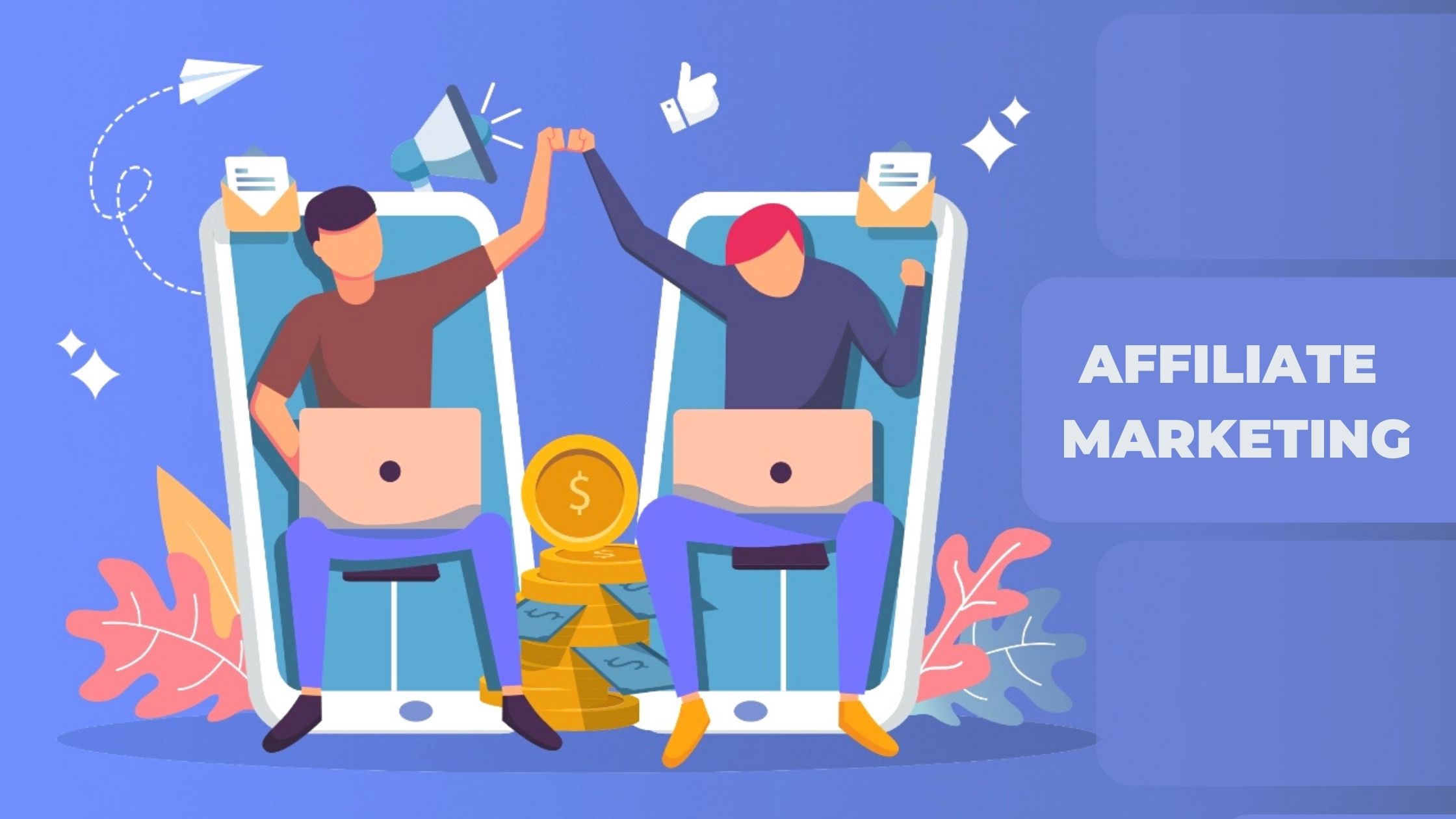 5 Common Models Of Affiliate Payment
Before getting into the income earned by affiliates, first, let's try to understand the various methods by which affiliates receive payment. There are mainly 5 ways that affiliates get paid.
1. Pay per sale

Under this model, you earn a commission for each sale you bring in. This is a very commonly adopted payout model for eCommerce offers.
---
2. Pay per action

Here you earn a commission for a specific action. This is the payout model followed by several affiliate programs as it is broad and can be applied to various offers ranging from a newsletter signup to a click and a contact request to a form submission.
---
3. Pay per install

In this model, you get paid for every install generated from your website traffic.
Here the objective of your content would be to promote mobile apps and software so that ultimately prospective consumers download or install them.
---
4. Pay per lead

Here you get paid every time somebody signs up for something. It's a commonly followed payout method and companies use it for sweepstakes, lead generation, and similar kinds of offers.
In the case of beginners, cost-per-lead offers work out better because it is relatively easy to generate leads when compared to selling products online.
---
5. Pay per click

It is a rare payout system where you get a commission for each click on your affiliate link. This model is generally used by big merchants with the aim of building brand awareness.
In this case, customers don't have to sign up or buy anything, but just visit the merchant's website.
How Much Money Do Affiliate Marketers Earn?
According to Glassdoor, an affiliate marketer in the United States earns an estimated total pay of $78,395 per year.
As per the survey, the average salary is $56,796 in a year. The estimated additional pay including cash bonus, commission, tips, and profit sharing comes to $21599 annually.
The above figures are the amounts earned by a salaried employee. Now let's check out the average earnings of a freelancer or business owner who runs their own affiliate marketing.
| | |
| --- | --- |
| Earnings | People who earn (the figures in percentage) |
| Above $150K | 3.78% |
| $100 – $150K | 7.94% |
| $50 – $100K | 5.15% |
| $10 – $50K | 16.21% |
| Below $10K | 57.55% |
| 9.37% | Undisclosed |
Are you disappointed to know that more than 50% of affiliate marketers make $10K or less in a year while it's just 33% who earn $10K or more?
These earnings are definitely not enough to lead a decent lifestyle in the majority of countries. However, a major reason behind the abysmal earnings may be that they are not into affiliate marketing full-time.
How Much Commission Do Affiliate Marketers Earn In Each Industry?
Here are some interesting facts about the commission earned by affiliate marketers industry-wise.
As per one of the surveys, SaaS offers the highest commission for affiliate marketers and it can go up to 70%. However, it again depends on the product and the affiliate commissions range between 20 to 70%.
In the case of consistency, the finance sector tops the list, with most sectors paying 35 to 40%.
Of the Instagram affiliate influencers, 14% of them operate in the lifestyle sector.
The fashion industry is the most dominant sector in affiliate marketing with 19% of the programs. It is followed by sports and outdoor products at 15%. The health and wellness industry is in the third spot with 11%.
Conclusion
Hope now you have a fair idea about how revenues get generated in the affiliate marketing industry.
However, as discussed earlier, your income also depends on the amount of time you devote to affiliate marketing.
If you want to earn a handsome amount, it is imperative that you have to work full-time.
On the other hand, if you are considering affiliate marketing as a side gig, spending a few hours a day would be enough.
Shone Palmer
I've been writing about LGBTQ issues for more than a decade as a journalist and content writer. I write about things that you care about. LGBTQ+ issues and intersectional topics, such as harmful stories about gender, sexuality, and other identities on the margins of society, I also write about mental health, social justice, and other things. I identify as queer, I'm asexual, I have HIV, and I just became a parent.