Paxlovid: The COVID-19 Pill That's Giving Hope to Millions
Paxlovid, the novel COVID-19 oral antiviral treatment, has become a significant relief amid the COVID pandemic. Pfizer announced the test results of this new treatment in November 2021 and the study was conducted in adult patients with COVID-19. Though the treatment is said to be beneficial, negating its side effects is not wise. This article will cover every aspect of this COVID-19 pill to help you understand its positives and negatives.
Paxlovid was granted EUA (Emergency Use Authorization) by the FDA on December 22, 2022, in adults and pediatric patients 12 years of age and weighing about 88 pounds. Patrizia Cavazzoni, M.D., director of the FDA's Center for Drug Evaluation and Research said, "This authorization provides a new tool to combat COVID-19 at a crucial time in the pandemic as new variants emerge and promises to make antiviral treatment more accessible to patients who are at high risk for progression to severe COVID-19."
What is Paxlovid?
Paxlovid is an oral antiviral pill that high-risk COVID-19 patients can take to control the sickness and avoid hospitalization. This indicates that the pill can be taken by patients at home as directed.
In case a person tests positive for COVID and is eligible to take the Paxlovid pills, they can consume it at home and reduce the risk of visiting hospitals. Note that the Paxlovid drug is a combination of two generic medications—nirmatrelvir and ritonavir.
Paxlovid- Pfizer Study and Results
The Paxlovid drug was developed by Pfizer back in 2021. The drug was then tested on several adult patients and found to reduce the risk of hospitalization or death by around 89% compared to a placebo in high-risk covid patients who were non-hospitalized. This clinical trial that supported the Emergency Use Authorization (EUA) and came out with a significant result was considered by the National Institutes of Health (NIH) and prioritized over other covid-19 treatments brought by various medical experts.
In the clinical trial, the drug was administered to high-risk patients for 28 days. During this period, no deaths were reported in patients who received Plaxlovid as compared to 10 deaths in people who received a placebo.
Other clinical studies on the Plaxlovid drug confirmed the potency of the formula in covid patients who have been vaccinated. And the biggest advantage of this drug is that it is much cheaper than other COVID treatments as well as effective in fighting the omicron variant.
Yale Medicine infectious diseases specialist Scott Roberts, MD, said, "It's really our first efficacious oral antiviral pill for this virus. It shows clear benefits, and it really can prevent hospitalization and death in people who are at high risk." So, health experts are also positive about the potency of the Plaxlovid drug.
How Does Paxlovid Work?
Paxlovid is an antiviral treatment that consists of two generic medications namely, nirmatrelvir and ritonavir. As you start taking the pills as directed (3-pill dose), the two tablets that are nirmatrelvir will stop the activity of a critical enzyme that is necessary for the COVID virus to make and replicate functional virus particles.
With this, the covid virus that has infected a few cells in the body and released from these cells will no longer have the ability to attack the uninfected cells in the body thereby inhibiting the infection from spreading.
The other pill included in the dosage is ritonavir which was previously used to treat HIV/AIDS. Now, this drug is used to elevate the levels of antiviral medicines. In treating COVID-19, ritonavir effectively inhibits the metabolism of nirmatrelvir in the liver. This helps extend the presence of this drug in the body and boost its effectiveness in stopping the infection. So, this is how the Paxlovid drug helps in fighting COVID-19.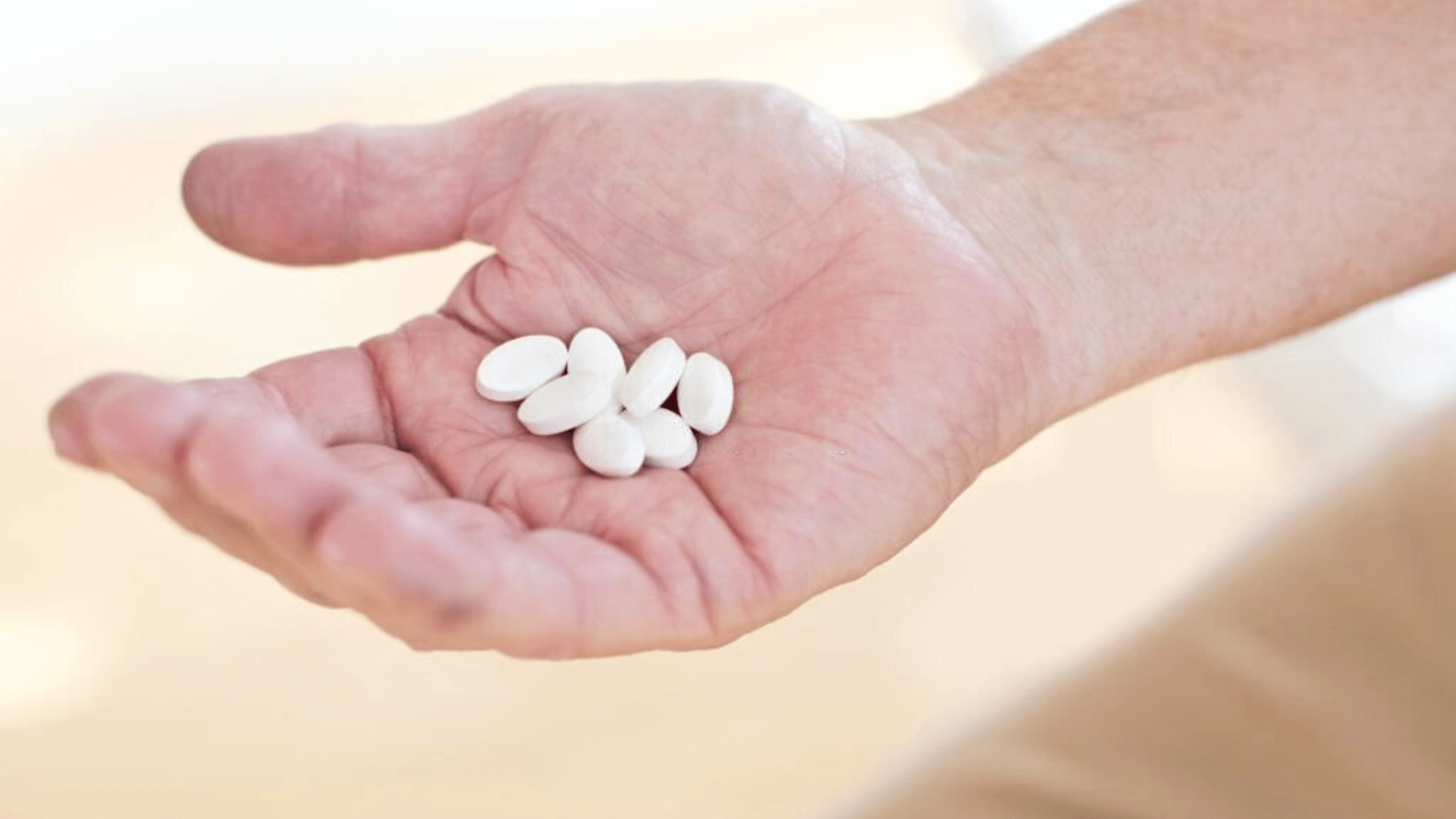 Who Can Get Paxlovid?
The Paxlovid drug cannot be used by all people and only a few are eligible for the prescription. In December 2021, this drug was approved by the Food and Drug Administration (FDA) for all people ages 12 and above weighing at least 88 pounds and at a high risk of severe illness.
But, The Centers for Disease Control and Prevention recommends the Paxlovid drug for patients at risk of severe illness including people who are 50 and above, those with certain medical conditions like chronic lung disease, obesity, heart disease, or a weakened immune system, and unvaccinated people.
When and How Often Should Paxlovid be Taken?
As per studies, you are required to take the Paxlovid drug within 5 days of developing the symptoms. The prescribing guidelines suggest a 5-day treatment of three pills. It should be taken twice daily without fail. Experts like the Yale Medicine Infectious Diseases Specialist Jeffrey Topal, MD, state that Paxlovid works more effectively early in the course of the illness. He also added that if you have been infected with COVID for more than a week, the damage caused by the virus cannot be undone by the Paxlovid drug.
Before taking the Paxlovid pills, make sure to seek medical advice. Your health professional will have to review all the medications you take as there is a possibility of Paxlovid interacting with them and causing adverse effects. Most statin drugs interact with Paxlovid and lower cholesterol levels and other drugs include opioid pain reliever hydrocodone. Your physician will check if you can discontinue any of these drugs for 5 days or lower their dosage while on Paxlovid.
Can All People Get a Paxlovid Prescription?
The Paxlovid pill is approved by the FDA for people of 12 years of age and above weighing at least 88 pounds and at risk of severe illness. For being eligible to get the drug, a patient must also have a positive COVID-19 test result. This indicates that only people with a severe medical condition or those above 65 years of age can get a Paxlovid prescription.
There are certain things that you should consider before taking the Paxlovid pills. If you are pregnant or nursing, the FDA recommends consulting your physician and discussing your situation. In case you coil become pregnant, make sure to use contraception or avoid sexual activity while on the Paxlovid drug.
Healthcare professionals can prescribe Paxlovid and pharmacists may also provide the drug on the condition that you submit your electronic or printed medical records and details of medications and blood test results over the previous year.
Is Paxlovid Really Effective?
In a study carried out in November 2022 by the Centers for Disease Control and Prevention, adults diagnosed with COVID-19 who received Paxlovid within 5 days of diagnosis had a 51% lower hospitalization rate within 30 days than those who didn't take Paxlovid. The study was conducted on patients who had a previous infection or vaccination. This indicates that Paxlovid should be given to all eligible people irrespective of their vaccination status.
The creator, Pfizer presented data in November 2021 regarding their novel research and invention of the drug, Paxlovid, which was approved by the FDA. This data provided based on a clinical study suggests that Paxlovid reduced the risk of hospitalization or death by 89% in adult patients compared to the placebo in non-hospitalized high-risk adults with COVID-19.
These clinical trials and the test results confirm the effectiveness of the Paxlovid drug in treating COVID-19.
Covid-19: The Testing Challenge and Underuse of Paxlovid
Though Paxlovid is an effective treatment for COVID-19, there is an underuse of the drug. One of the main reasons for this underuse is that most people don't take a covid test even if they develop the symptoms like fever, sore throat, congestion, and chills. Well, the testing is very simple and can be done at home. Getting the Paxlovid treatment is sure to provide actual relief from the illness and lower the risk of hospitalization or death.
Precautionary Measures to Follow
To stay a step ahead of the covid virus, you can make some preparations so that if the virus infects you, you can take the necessary steps and remain safe. The first thing you can do is be updated about the drugs that can be taken including their dosages.
The next thing to do is be alert about the symptoms and if you start developing the symptoms, immediately consult a physician. On-time treatment can reduce the risk. Also, the doctor will recommend the right medications to take and if Paxlovid is to be taken.
Experts suggest avoiding emergency rooms and urgent care centers as you might get exposed to other viruses like flu and RSV. reach out to these places only if you need prescription medicine. Other options for safe diagnosis are a telehealth consultation or connecting with an online telehealth company.
If you test positive for COVID, consult a physician, and if you are eligible to take Paxlovid, make sure to use it for the suggested period.
Paxlovid in Kids
In March 2022, Pfizer initiated a clinical trial of potential COVID-19 therapy Paxlovid on children. The study consists of pediatric patients between 6 and 17 who were diagnosed with COVID and who was neither hospitalized nor at risk of severe illness.
Though Paxlovid is granted permission to be used by people of 12 years and above weighing at least 88 pounds, it was not tested in this age group during the clinical trial. In such a case, the FDA allowed the extension of EUA for the drug monoclonal antibodies and remdesivir in children as most children reach 88 pounds which are considered to be adult weight.
Experts studying the effectiveness of Paxlovid and other covid treatments have stated that as per the pharmacokinetics of the drugs in Paxlovid, the functions that it carries out like liver and kidney function and differences in metabolism in children are similar to that of adults.
Is Paxlovid and Tamiflu Similar?
Paxlovid and Tamiflu are antiviral drugs but, let's see their similarities and differences. Tamiflu is an antiviral drug created to treat the symptoms of the flu. This drug is recommended to be taken twice a day for five days and it must be started within 48 hours of developing the symptoms. Both Paxlovid and Tamiflu are prescription-only oral antiviral drugs given in the early course of the illness.
However, there are major differences between Paxlovid and Tamiflu. Studies suggest that the Paxlovid covid therapy is proven to prevent hospitalization and death. Diseases like influenza are not that serious and hence, the study carried out focused on the potency of Tamiflu in reducing the length of the flu illness and was found effective.
Does Paxlovid Fight Omicron?
The Paxlovid clinical trials took place in 2021, a period before Omicron and later sub-variants like BA.5 came up. But, Pfizer claims that this antiviral drug is effective in treating the highly contagious omicron variant. Several studies support the efficacy of Paxlovid among which one study is by Pfizer and the other published by the National Institute of Health.
The study carried out by Pfizer states that Paxlovid containing nirmatrelvir [PF-07321332] tablets and ritonavir tablets, is beneficial in fighting SARS-CoV-2 variant Omicron. Another study that came out from the National Institute of Health (NIH) states that Paxlovid therapy reduced the risk of hospitalization and death from SARS-CoV-2 variant Omicron in older people by 44%.
These clinical trials confirm the effectiveness of Paxlovid in fighting omicron.
Paxlovid Side Effects Expected
Paxlovid is usually safe for all people and the possibility of side effects is very low. But, as individual results may vary and just like all other medications, some side effects can be expected from Paxlovid. Patients should discontinue taking Paxlovid and seek medical help if any of the following signs occur:
Loss of smell or taste is one of the commonly found side effects of Paxlovid. This change in taste and smell is caused by the ritonavir antiviral drug in Paxlovid. As per reports, this side effect is temporary and mild for most people.
It is very common for most medications to increase blood pressure. This becomes a serious concern if you already have high blood pressure or other heart conditions. A hike in blood pressure was reported by around 1% of patients who took Paxlovid in clinical trials.
An intake of Paxlovid pills might cause side effects like loose stools. In clinical trials, about 3% of the participants reported this adverse reaction. Experts state that diarrhea with Paxlovid can be easily managed at home.
It is reported that Paxlovid intake can result in muscle pain in a few people. During the clinical trials, around 1% of participants experienced muscle pain. This side effect is often mild and can be cured by taking drugs like acetaminophen and ibuprofen that do not interact with Paxlovid.
Paxlovid intake might lead to liver damage in some patients. Ritonavir in Paxlovid is the underlying cause of liver damage and it is found that this occurs in people who already have liver problems. However, in Paxlovid clinical trials, liver damage was not reported in any participant. But, exports do not suggest Paxlovid to liver patients.
Other possible side effects of Paxlovid include hives, difficulty swallowing or breathing, swelling of the mouth, lips, or face, hoarseness, throat tightness, skin rash, abdominal pain, nausea, and a general feeling of being unwell.
The guidelines by the FDA clearly state that if patients encounter any of these symptoms, particularly, liver problems, they should seek medical help. So, make sure to be alert about symptoms like yellowing of the skin and whites of the eyes, loss of appetite, dark-colored urine, pale-colored stools, itchy skin, or abdominal pain.
Paxlovid- Interaction with Other Medications
As such, the Paxlovid drug will interact with many medications and in such cases, health professionals will not suggest the intake of this antiviral drug as it might lead to serious health issues. It might interact with some organ anti-rejection drugs and some drugs used to treat heart arrhythmia. Paxlovid might also interact with cholesterol-lowering medications like Lipitor.
Paxlovid- Rebound Effect
In the clinical trials, Pfizer said that some covid patients experienced a rebound effect. But, it also added that this occurred in people given a placebo. The rebound effect was observed in patients given Paxlovid within 2 to 8 days after finishing the 5-day course of the drug. Scientific studies are still going on about the rebound effect and the CDC states that this effect might be a natural history of the infection independent of the treatment with Paxlovid.
Paxlovid Cost
Currently, the Paxlovid drug is free for all people in the United States and there is no shortage. But, experts say that this might not be the case in the coming days and the pill might be charged a price. Though this is the case, right now, Paxlovid is the most effective pill available for treating covid-19 and reducing the risk of hospitalization and death.
Frequently Asked Questions
Are alternative treatments available?
There are alternative treatments for covid-19 but the most effective so far is Paxlovid. Those who cannot take this drug can seek medical help and try other treatments.
Is it necessary to be up-to-date on vaccination if Paxlovid is available?
Vaccination, mitigation, and testing efforts are a key part of covid-19 prevention and should be followed even if Paxlovid is available.
Can children take Paxlovid?
The Paxlovid drug is approved for use by adults as well as children of 12 years and above weighing at least 88 pounds.
Cited Sources:
US Food and Drug Administration (n.d) Coronavirus (COVID-19) Update: FDA Authorizes First Oral Antiviral for Treatment of COVID-19. Available [Online] at: https://www.fda.gov/news-events/press-announcements/coronavirus-covid-19-update-fda-authorizes-first-oral-antiviral-treatment-covid-19
The New England Journal of Medicine (n.d) Oral Nirmatrelvir for High-Risk, Nonhospitalized Adults with Covid-19. Available [Online] at: https://www.nejm.org/doi/full/10.1056/NEJMoa2118542
YaleMedicine (n.d) 13 Things To Know About Paxlovid, the Latest COVID-19 Pill. Available [Online] at: https://www.yalemedicine.org/news/13-things-to-know-paxlovid-covid-19
Centers for Disease Control and Prevention (n.d) Paxlovid Associated with Decreased Hospitalization Rate Among Adults with COVID-19 — United States, April–September 2022. Available [Online] at: https://www.cdc.gov/mmwr/volumes/71/wr/mm7148e2.htm
Pfizer (2023) Pfizer's Novel COVID-19 Oral Antiviral Treatment Candidate Reduced Risk of Hospitalization or Death by 89% in Interim Analysis of Phase 2/3 EPIC-HR Study. Available [Online] at: https://www.pfizer.com/news/press-release/press-release-detail/pfizers-novel-covid-19-oral-antiviral-treatment-candidate
National Institutes of Health (n.d) Paxlovid reduces serious risks from Omicron variants. Available [Online] at: https://www.nih.gov/news-events/nih-research-matters/paxlovid-reduces-serious-risks-omicron-variants
Disclaimer: Information provided by SDGLN is for information purposes only. No content in the article is intended or be used as a substitute for medical advice from your health expert or physician. For queries and concerns regarding any medical condition, always visit your healthcare professional. Use the data provided here only for keeping up with the latest updates.
Shone Palmer
I've been writing about LGBTQ issues for more than a decade as a journalist and content writer. I write about things that you care about. LGBTQ+ issues and intersectional topics, such as harmful stories about gender, sexuality, and other identities on the margins of society, I also write about mental health, social justice, and other things. I identify as queer, I'm asexual, I have HIV, and I just became a parent.