Kesha Talks About Her Sexuality In Pride Month Instagram Post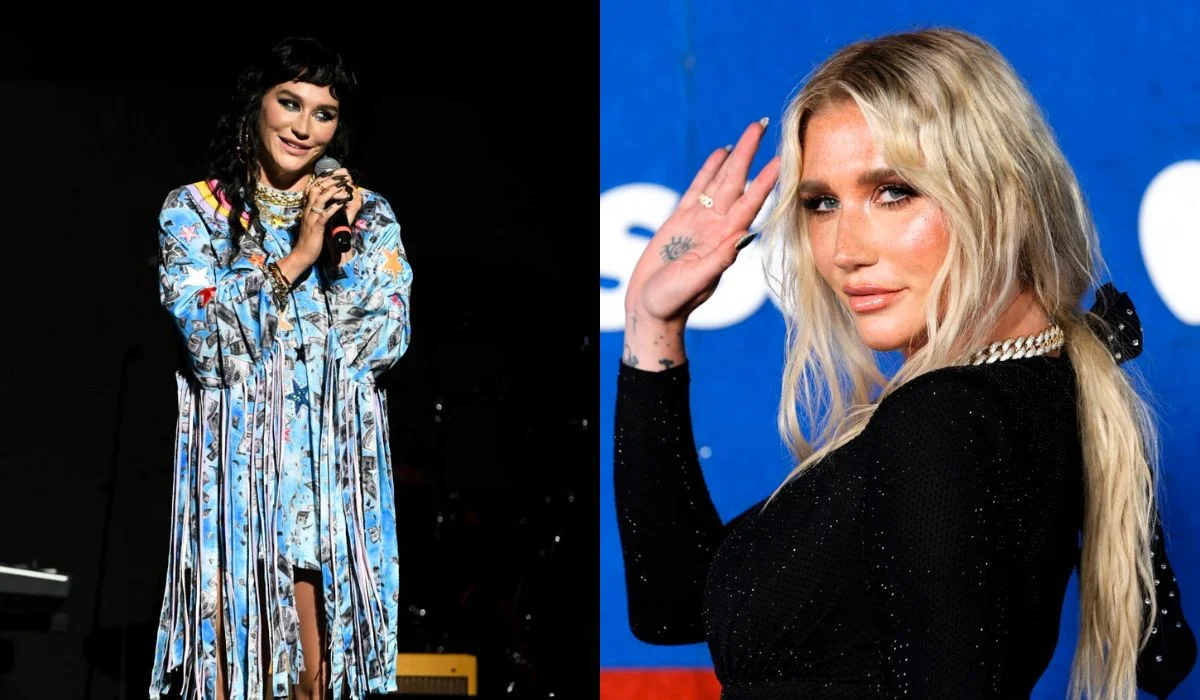 Since the whole world celebrated Pride Month 2023, many celebrities and common people came out to reveal their sexual orientation through social media. As Pride Month is about to end various events and celebrations have been happening all around the world.
Kesha, the American singer, and songwriter, has been in the headlines this Pride Month due to a post she has posted on her official Instagram account.
Kesha is remaining positive despite ongoing difficulties in her legal dispute with producer and alleged abuser Dr. Luke. She is also serving as a reminder to everyone that Pride isn't just about labels.
Kesha Opens Up About Her Sexuality
Kesha shared a message of love and support for LGBTQ+ persons worldwide on Thursday along with a selfie on Instagram.
In the post, the pop star reopened the conversation regarding her sexual orientation by claiming she is neither gay nor heterosexual. The post she shared on June 17 discussed her encounters with gender and identity.
Kesha wrote a note wishing her followers happy Pride and told them that they all are more than enough in the way they are now and reminded them that the world is lucky to have people like them.
The post continued with her revelation that she is neither gay nor straight. She expressed her concern that she actually doesn't know what she is. According to her, life is very interesting and fun since it's a little conscious journey and dancing around the sun.
Must Read: Kesha Delivers Inspiring Pride Month Message To Fans About Unity And Acceptance
Her Previous References About Sexuality
The pop music artist from Cannibals has previously confirmed her sexuality. She acknowledged being bisexual in an interview with Seventeen magazine in 2013.
She also hinted that she might also be demisexual, which is a term for someone who has sexual attraction to another person when they develop an emotional attachment.
Kesha has claimed that she doesn't love men instead she loves people. According to her, it's not the gender thing that makes you fall in love or feel attraction, it is like the energy variation that one feels when being with someone.
She reiterated the same comments in an interview with Attitude magazine in 2019. Kesha reportedly stated that she is bisexual, but as evidenced by her Instagram post, she is just as uninterested in defining her attraction as she was in coming out at all.
Questions and concerns about who belongs at pride have grown more pressing amid the rising hysteria about anti-LGBTQ+ violence and legislation in the US.
But it's important to keep in mind that anyone can participate in Pride or their LGBTQ+ community without having complete self-assurance or attaching a particular label to their identity.
Kesha v. Dr. Luke: The Controversies
Kesha began her musical journey in 2005 when she was just 18 years old. She started by signing a contract with Kemosabe Records and her breakthrough was in 2009. Kesha's music as well as her personality drove popularity within a few years of her debut.
In 2023, Kesha released her fifth studio album titled "Gag Order." her career was on hold due to a 2014 starting legal battle with her former producer Dr. Luke. The conflict between them gained nationwide attention and it was referred to as Kesha v. Dr. Luke.
Kesha accused Dr. Luke of physical, sexual, and emotional abuse as well as discrimination at work. Dr. Luke counterclaimed for breach of contract and defamation by Kesha. In June 2023, a settlement outside of court was made, and Kesha v. Dr. Luke's dispute came to an end.
Conjuring Kesha is a new show that Kesha recently launched with Dicovery+. On each episode, a different celebrity will join Kesha to discuss various paranormal events and supernatural phenomena they have experienced. The first episode of the program will run on July 8.
Also Read: How Famous Celebs Embrace Pride Month 2023? Making Huge Waves
Shone Palmer
I've been writing about LGBTQ issues for more than a decade as a journalist and content writer. I write about things that you care about. LGBTQ+ issues and intersectional topics, such as harmful stories about gender, sexuality, and other identities on the margins of society, I also write about mental health, social justice, and other things. I identify as queer, I'm asexual, I have HIV, and I just became a parent.