The Fascinating History Of Pride Month? Beyond Rainbows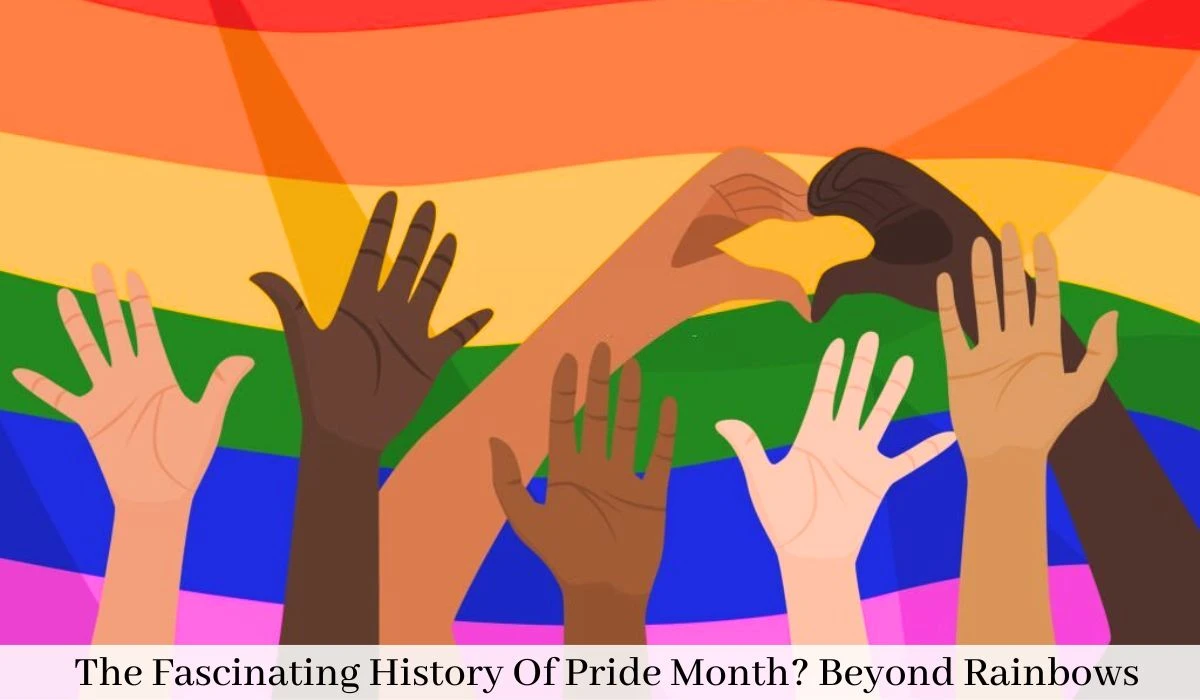 Pride Month is one of the most crucial times for Lesbians, Gays, Bisexuals, Transgenders, and Queers. This month celebrates equality, dignity, and self-acceptance.
It is the time of the year when the LGBTQ community comes forward to celebrate themselves and congratulate themselves for the struggles they have been through all through the years.
This celebration continues for a whole month and spreads awareness about this community's rights across the world's length and breadth. Let's know more about this month and how it is celebrated.
History Of Pride Month
On June 28, 1969, this pride movement was organized for the first time. But back then, it was not a celebration but a protest. It started with the Stonewall riots in New York, wherein the queers retaliated against the police raid at Greenwich Village.
Homosexuality was considered an offense back then, and all the gays, lesbians, transgender people, and bisexuals were shoed away. There were no rights to education, employment, and marriage available to them.
Their sexuality was identified nowhere. Despite this discrimination, the members of the LGBTQ community used to celebrate their individuality at a small bar in Greenwich Village.
But when the police raided that bar, they decided to fight back against this injustice. Little did anybody know that this resistance and retaliation would become a celebration.
The march was led by Mark Segal and Marsha P. Johnson back in the 90s. The feeling of deprivation has taken over them. It was high time for them to accept this injustice and take a stand for a better future for their community in the times to come.
Once again, in 1970, a parade was set off in Stonewall to mark the first anniversary of the parade. This parade stretched across 15 city blocks. Until 1975, this pride parade was somewhere limited to the city of New York.
But soon after that, it spread across the cities such as Los Angeles, San Francisco, and Chicago. There has been no looking back for this community ever since then.
Must Read: LGBTQ+ Pride Month Came To Climax On City Streets From New York To San Francisco
The Birth Of The Rainbow Flag
It was in 1978 that an artist from San Francisco designed this rainbow flag to represent diversity. The different colors of the rainbow meant different things to the members.
We've repainted Reading's iconic rainbow crossing in Friar Street to help mark Pride month celebrations in the town. The newly repainted crossing, featuring the Progress Pride flag colours for the first time, can be seen from today onwards. https://t.co/QMYySMwkcI pic.twitter.com/nkeu2kB1E4

— Reading Council (@ReadingCouncil) June 21, 2023
For instance, pink represents sex, red means life and orange represents healing. Colors like yellow meant sunlight, and green depicted the love for nature.
Turquoise represented a ray of hope for a better and clear tomorrow, and violet showcased the spirit of the community to get equality like others. This flag was known as a symbol of self-affirmation and assertion.
Ways Of Pride Month Celebration
After understanding the growth of this pride movement, it now becomes essential to unravel how it is celebrated. This year, the movement was kicked off on June 2.
This movement has undergone a complete change over time. Various activities and games are played to attract the attention of the people. People host parties and stand-up nights to celebrate this occasion.
The entire month of June covers various occasions representing this community's achievements. For instance, June 5 is celebrated as HIV Survivor's Day, and June 27 is celebrated as National HIV Testing Day.
This special pride movement now enjoys the support of various activists and influencers, including celebrities, who are leaving no stone unturned to curate a special identity for themselves.
Today, many countries have accepted their identity and have provided them with the rights they always deserved. However, the struggle continues for several other regions.
Also Read: Sydney WorldPride 2023: Explore The Vibrant Events That Took Place In History
Shone Palmer
I've been writing about LGBTQ issues for more than a decade as a journalist and content writer. I write about things that you care about. LGBTQ+ issues and intersectional topics, such as harmful stories about gender, sexuality, and other identities on the margins of society, I also write about mental health, social justice, and other things. I identify as queer, I'm asexual, I have HIV, and I just became a parent.