List Of Top Celebrities Who Embrace LGBTQ+ In 2023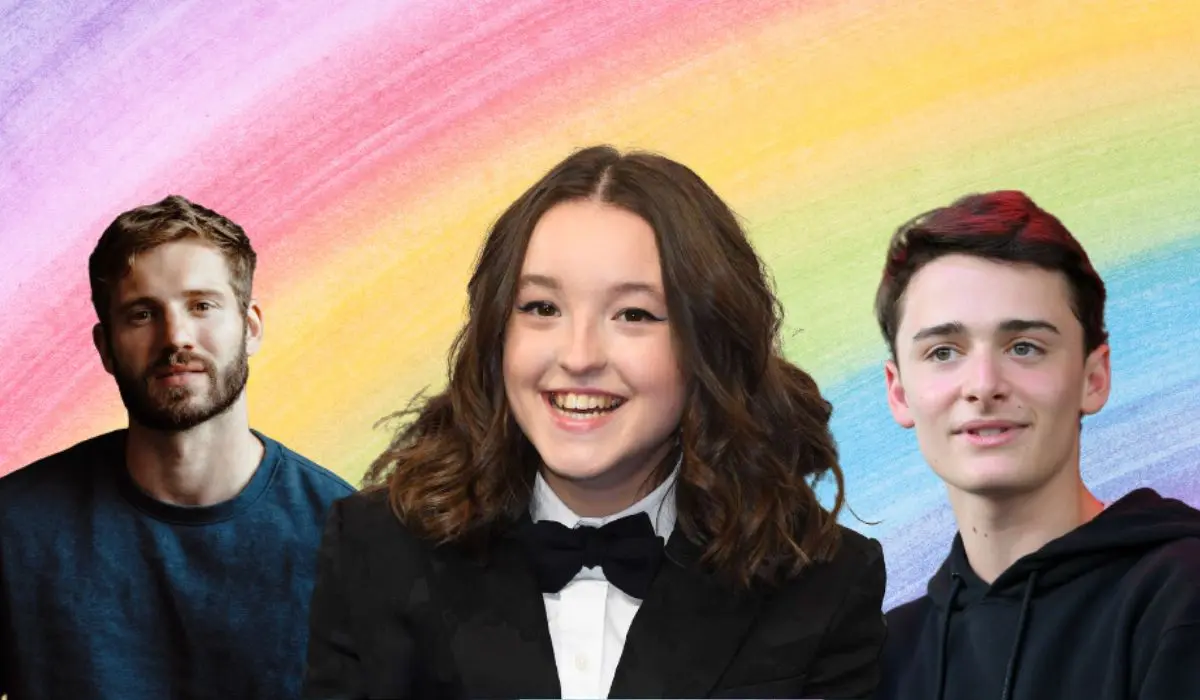 The LGBTQ movement has strengthened over the years to a great extent. Society has started acknowledging their presence. They have been able to get their presence acknowledged over the years. It wasn't easy for this group to gain recognition initially. There were many struggles that they had to be a part of.
However, this movement was led by enthusiastic queers who never chose to give up but rather fought back for their rights. Over the years, people have identified themselves as part of this movement, which is a big thing for them.
The movement has picked up pace in 2023 as this community swells over time. Let's look at some of the major stars who have finally come out to be a part of the LGBTQ movement over the years.
Alexander Lincoln
He is a well-known British Actor. He rose to fame after delivering a wonderful performance as Mark Newton in the famous web show, In from the Side.
In a recent interview, he revealed he has always struggled with his personality over the period, but somehow, things are getting better for him as he is witnessing how people are coming out in support of the LGBTQs.
However, he has directly never tagged himself as gay. One of his closest allies disclosed that he is not gay.
Noah Schnapp
The famous tik tok star came out as gay in January. It is important to note that Noah is known for his outstanding performance in Stranger Things. He revealed that he had hidden the secret of being gay for 18 years in his heart.
Surprisingly, his family and friends made him feel at home after learning he was gay. It was because his family already knew the truth, and in all this while, they were waiting for Noah to accept his reality before the world at large.
More: Is Noah Schnapp Dating Someone? Is His Coming Out Related To His Dating Life?
Bella Ramsay
Bella is a well-known actress who has worked considerably in the HBO series. She enjoys a lot of fans and followers. It is important to note that she had been conscious of her image before the public.
She is a lesbian, and her sexuality has sometimes been a bit dynamic. She has experienced this throughout their lives. That was the reason she kept quiet for so many years.
Bella admitted to being a lesbian before the public in December. Though she had to undertake some uproar and backlash, everything was in control soon after that.
Jacub Janto
He became the first international soccer player who created history before the world when he identified as bisexual. He shared that he feels liberated to share more about his true self, and nothing will be hidden from the media.
Before identifying himself as bisexual, he was dating some high-profile celebrities. This acknowledgment has been very helpful for him to live a free life.
Alison Brie
Alison is a wonderful example of hard work and passion. She is a model, a social media influencer, and, most importantly, a television star. She, too, came ahead to identify herself as a bisexual woman.
Many fans were shocked about her reality, but she was soon accepted. Some of her fans tweeted that her sexuality does not define her talent. She is equally good in all her prospects. That is all her fans expect from her. She has a knack for everything, which is her best asset.
After knowing more about these people, it would be right to say that they are incredible enough to be applauded greatly. They have set the bar high for others. This community is expected to expand in size in the years to come. This will be an achievement for them in the real sense of being.
Shone Palmer
I've been writing about LGBTQ issues for more than a decade as a journalist and content writer. I write about things that you care about. LGBTQ+ issues and intersectional topics, such as harmful stories about gender, sexuality, and other identities on the margins of society, I also write about mental health, social justice, and other things. I identify as queer, I'm asexual, I have HIV, and I just became a parent.