Stranger Things Noah Schnapp Celebrates First Pride Parade Since Coming Out As Gay!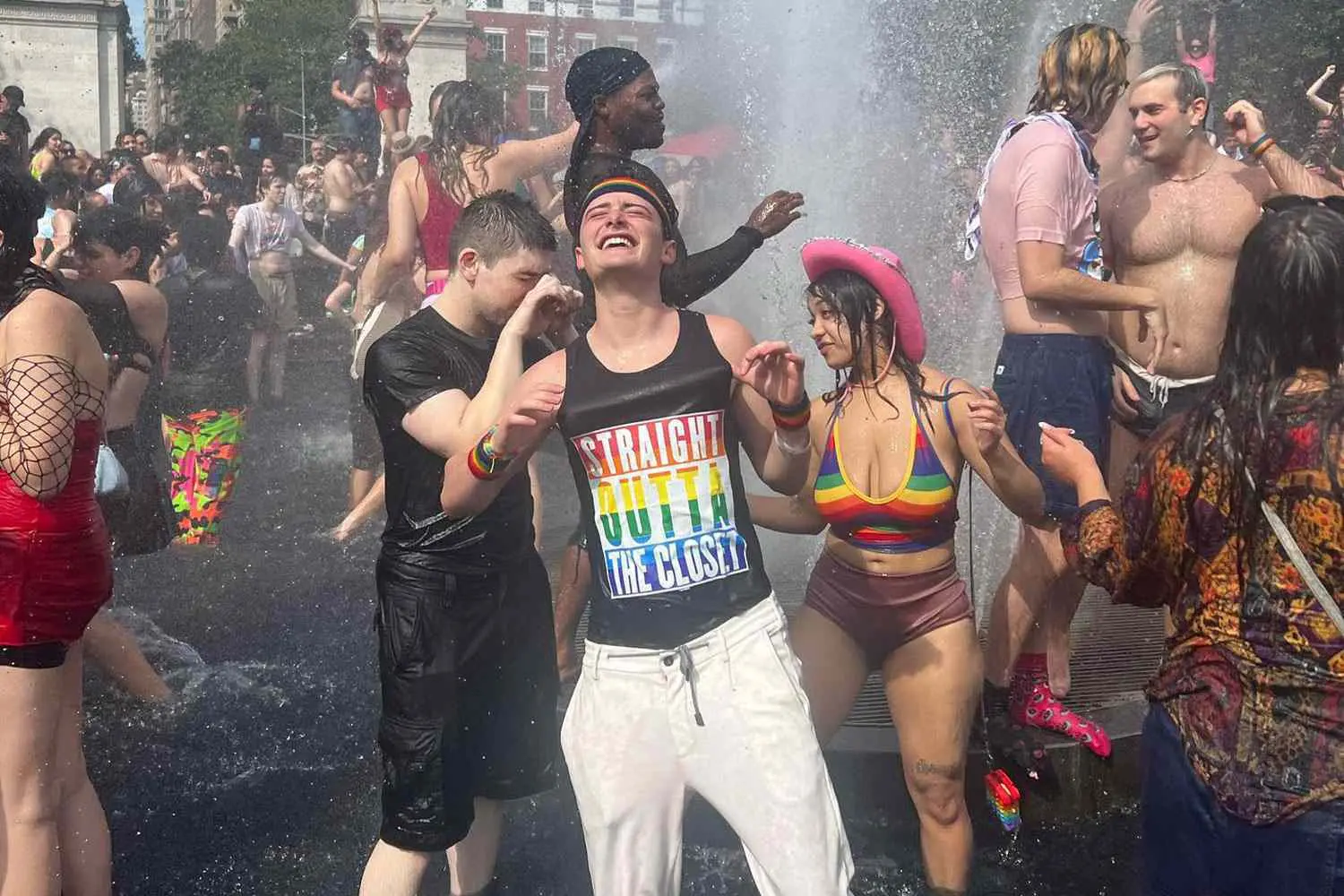 Do you know Will Byers from the popular Netflix series Stranger Things? It was one of the characters with which the Stranger Things began their story. Noah Schnapp, an 18-year-old American actor, played the character of Will Buyers. The young and talented actor Noah Schnapp came out as gay in a Tik Tok video earlier this year.
The award-winning celebrity claimed in the footage that his family accepted him when he opened up about his sexuality to them.
Fans of the star have speculated that Noah Schnapp is gay since his character in The Stranger Things is gay. People have speculated that he was in love with the show's star Finn Wolfhard. The sci-fi drama's fourth season, which aired last year, is the first to strongly hint that Will is actually gay.
Schnapp acknowledged that he thinks his character is gay in an interview from last summer. The character Will is largely expected to come out formally in the upcoming fifth and final season of Stranger Things, which is currently in production and is scheduled to premiere next year.
Schnapp, who made his acting debut in Steven Spielberg's Cold War thriller Bridge of Spies in 2015, has openly accepted his identity as a member of the LGBTQ+ community. He has made fun of his own coming out and shared the emotional response his grandfather had to the news.
He's now participating in and making himself known at Pride events, posting to his 26 million Instagram followers that he had attended New York City Pride.
Read More: Grace Van Dien Twitch: Stranger Things Actress Focuses On Twitch Due To Sexual Request Trauma
He uploaded several pictures of himself, the most prominent of which showed him posing in front of a fountain in Washington Square Park while sporting a waistcoat with the quote "Straight outta the closet." He added the caption "First Pride" to the images along with a heart emoji.
Like most of the celebrities who appeared at the annual NYC LGBTQ+Pride March, the Netflix star was accompanied by his family and other loved ones. He participated in the march along with his parents Mitchell and Karine, as well as their friends Sophie Levy and Katy Totah.
Later, Noah Schnapp tweeted photos of his mother swimming in a rooftop pool with other pride participants and another with his mother. He received acclaim from his admirers for his social media posts.
Even if the post couldn't have been any more innocuous, homophobes nevertheless found a way to criticize it. People instantly began posting vomit emojis and saying they would stop following him in the comment section.
Many homophobes criticized the actor while many supported him. Noah Schnapp hasn't replied to any hate comments till now. Since he received a lot of criticism, his fans rushed to support him in all the ways they could.
They praised his courage to open up about his sexuality and to share images at Pride. Most of his fans and admirers applauded and spoke against the criticism he has received since the post.
His co-actors in Stranger Things and some other celebrities commented on the pictures supporting and telling him to ignore the negativity.
The pictures shared by Noah Schnapp show how happy he was to be at the pride and he had a blast there, laughing and chilling with friends. He was celebrating his sexuality which he recently opened up to the world. Schnapp was in need of this as he is a new member of the community LGBTQ+.
The New York-born 18-year-old actor, Noah Schnapp has been active in the American film industry since 2014. Even though his debut was in 2015, he gained world attention after playing the role of Will Byers in Stranger Things.
Stranger Things was a sci-fi horror Netflix series that people from all over the world loved unconditionally. Every Will Buyers admirer is eagerly waiting for the next season of Stranger Things since it has left many questions unanswered.
Read More:
Shone Palmer
I've been writing about LGBTQ issues for more than a decade as a journalist and content writer. I write about things that you care about. LGBTQ+ issues and intersectional topics, such as harmful stories about gender, sexuality, and other identities on the margins of society, I also write about mental health, social justice, and other things. I identify as queer, I'm asexual, I have HIV, and I just became a parent.