Is Ezra Miller Gay? Sexual Orientation, Past Relationships, And More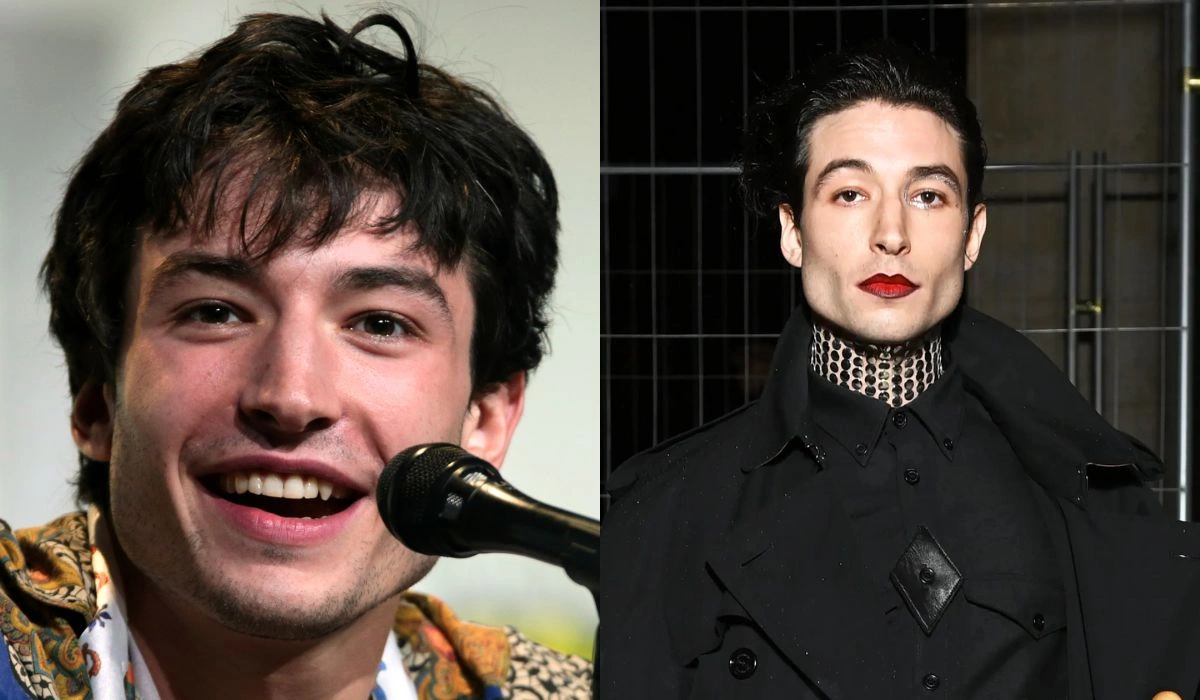 Ezra Matthew Miller also known as Ezra Miller, is an American actor from Wyckoff, New Jersey, who has been the talk of the town recently after being involved in a chain of legal misconduct.
The actor who uses the pronouns they/them came out as queer in 2012, but later they said they avoided using the label "queer." instead, they prefer to be identified as a human.
Ezra Miller is not only popular for the roles they carried out throughout their life, but rather for the controversies they were involved in throughout their acting career.
During this period, Miller was also rumored as gay due to the revealing of their interest in kissing boys.
As more rumors started spreading in Hollywood, fans of the actor doubted whether or not the 30-year-old actor is gay.
Who Is Ezra Miller? Personal Life And Career
Ezra Miller is an American actor from Wyckoff, New Jersey, who was born on September 30, 1992. They made their feature film debut in 2008 through the psychological drama film, "Afterschool".
Later, they appeared in numerous psychological thriller dramas including "We Need To Talk About Kevin" released in 2011.
The actor belongs to a different ethnicity as their father is of Jewish descent while their mother belongs to Dutch and German descent.
They identify themselves as Jewish and spiritual and since they had some issues with speech impediments, they started training as an opera singer.
Must Read: Is Don Lemon Gay? Sexual Orientation Revealed
Is Ezra Miller Gay?
As stated above, Ezra Miller has come out as queer in 2012 and not as gay. They initially spoke about them coming out as gay in interviews.
In the interviews, Ezra Miller spoke about how they are not interested in any particular sex or gender. They added that they are trying to figure out relationships.
Also, while attending another interview, the interviewer asked them why they made the decision to identify themselves as queer rather than 'gay' just like other celebrities in the industry have identified them.
The actor replied that their decision was generational since the term 'queer' is newly available in certain ways. They even opened up that by coming out as queer, they feel most open and inclusive. Because of this, it makes them feel most applicable for them personally.
They said that many people fall on the open spectrum of sexuality provided by the term queer. In 2018, Miller made it clear that the term Queer means that they don't identify as either a woman or a man, but rather just as a human being.
Also, the actor made it clear that they use the pronouns they/them in order to avoid getting gendered. Prior to this revelation, the actor has used all pronouns interchangeably, and only by 2022, they started using the new pronouns.
The DC Extended Universe actor has stated that they never wished to identify themself as gay even though they expressed interest in kissing boys. They added that throughout their life, they had been in a relationship with mostly 'shes.' But now, he has been with many people, and the actor is open to love.
Past Relationships
While going through the Afterschool actor's life, it is clear that they dated mostly women and until this date, there are no rumors of them with any men in and out of the industry.
As to the reports, the actor initially dated Esther Wald, who was three years older than him, while they were of thirteen years. Although the duo were in good teams, their relationship didn't last long and ended abruptly. The reasons behind their breakup are still a mystery.
Later, in 2010, while filming Beware of Gonzo, Ezra Miller dated American Actress, singer, and model, Zoë Kravitz. The duo dated for a long time and the fans expected the duo to take their relationship to the next level. But just like the actor's first love, this too parted ways.
After Kravitz, they dated American photographer Lauren Nolting for about a year from 2011 – 2012. The duo also split and the reason still remains unknown.
The DC actor then dated Erin Urb, an American actress, and as of the sources, the duo was so in love that they got engaged in 2014. The fans who were expecting wedding bells anytime soon got to hear about their split. After two years of dating, Urb and Ezra Miller announced their split in 2016.
Also Read: Is Stewie Gay? The Truth About Stewie's Sexual Orientation
Shone Palmer
I've been writing about LGBTQ issues for more than a decade as a journalist and content writer. I write about things that you care about. LGBTQ+ issues and intersectional topics, such as harmful stories about gender, sexuality, and other identities on the margins of society, I also write about mental health, social justice, and other things. I identify as queer, I'm asexual, I have HIV, and I just became a parent.