Is Wesley Snipes Gay? Has He Ever Revealed His Sexuality?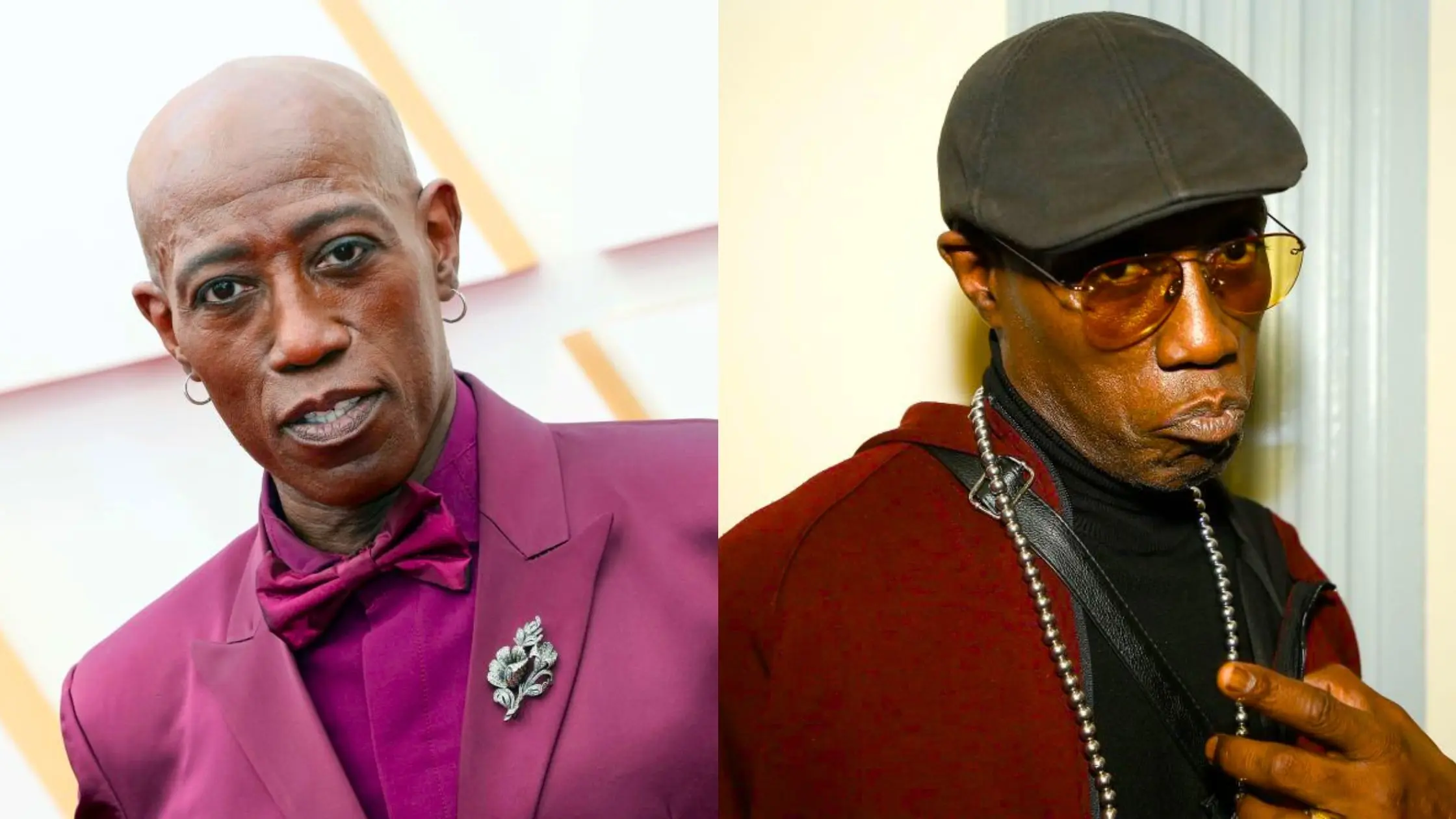 Wesley Snipes is famous for his role as Blade in the movie of the same name Blade. Wesley is also widely known for his roles in U.S. Marshalls, Major League, The Expendables, and ‌many more. In all his movies, his style and personality have always been a figurative factor in his movies. His flaunting looks have further gained mass popularity from different communities, which includes LGBTQ+.
Several fans and other movie fanatics have questioned his sexuality. The search queries suggest that a lot of queries regarding his sexuality, whether Wesley Snipes is gay or not, have been raised.
In order to provide a clarified response, we have dwelled on the details of Wesley Snipes to provide you with factual information. First, let's go through his past relationships so that we can get a clear idea of where his interests lie with.
Past Relationships
Well, there have not been many past relationships on the dating list. Wesley has been married to his long-term wife Nakyung Park for 20 years. Wesley and Nikki tied the knot on March 17, 2003.
The couple welcomed four kids during their committed relationship. They are Akehnaten, Alaafia, Alimayu, and Iset. All of his kids are nearly 20 years old except the eldest child who is past 20 years.
Before marrying Nikki, he initially married April Dubois in 1985; their marriage ran into a shipwreck after five years. It is unclear exactly when they finalized their divorce. Reports suggest that they separated in 1990.
It is presumed that Snipes and Dubois were friends from college before the start of dating. Both of them were very private about their relationship, so it is unclear what drove them apart.
They even gave birth to a son, named Jelani Asar Snipes. Unlike Wesley, Jelani drifted apart from movies and got involved in multiple business ventures after graduation.
Also read: Is Tyler Perry Gay? An Exclusive Look At His Sexual Orientation!
It is unknown what Wesley has been involved with during the period from 1990 to 2003, apart from thriving in the entertainment industry. He was neither linked with any homosexual controversies nor revealed that he is not homosexual. Therefore, we cannot conclude from ‌past relationships whether Wesley Snipes is gay or not.
His past relationships indicate that he is straight and is currently in a successful marriage with his long-term wife, who mothered his four children, Nikki.
Does Wesley Snipes Reveal ‌His Sexuality?
As of now, Wesley Snipes has not revealed any information regarding his sexuality despite the plunging rumors. The actor has always been private about his social and personal life. Therefore, it is logical that he could not have revealed ‌his sexuality. For someone who is extremely private about their personal life, It is a silly thing to reveal sexuality.
Hence, we cannot conclude his sexuality directly. As we all are witnessing gender evolution in many personalities, it could be possible that Wesley Snipes' gender identity might evolve to become something or not. But it will never be clear unless he reveals it himself.
But when we look at his marriage life, one could clearly say that he is not gay, as he has been married to only two different women in his entire life.
Discover: Who Is Gay Judge Gregory Locke? Fired Gay Judge Breaks Silence, Pledges To Continue OnlyFans
Final Take
As far as the public and the fans are concerned, we cannot blindly estimate his sexuality unless he reveals it himself. Until then, we can only speculate on the rumors. As of now, Wesley Snipes is not gay as he is currently married to his loving wife.
Shone Palmer
I've been writing about LGBTQ issues for more than a decade as a journalist and content writer. I write about things that you care about. LGBTQ+ issues and intersectional topics, such as harmful stories about gender, sexuality, and other identities on the margins of society, I also write about mental health, social justice, and other things. I identify as queer, I'm asexual, I have HIV, and I just became a parent.