Best Gay Bars In NYC – A Complete Guide!
New York City (NYC) is considered a melting pot of world cultures. It is a place where people from all over the world visit, stay and work. Everyone has a part to play in the making of NYC, it is a place where any new idea can take birth. People are more open to identifying new ways of living as no one specific group or community here owns the history of the land. It is for everyone to explore and recreate.
Hence, it is only obvious that NYC is known for its openness to the LGBTQIA+ community and its history. NYC has a lot of LGBTQIA+ bars that are basically socializing spots for the community. There will be drag shows, cabaret performances, gay circuit parties, etc. in these places.
The Best Gay Bars In New York City – Top #15 Places!
These are high-energy places with drinks, dancing, and their own unique mix of events. If you are planning to visit NYC, then be sure to check out some of the Gay bars here because it is a unique experience that maybe only NYC can offer in the whole world.
With one of the largest LGBTQIA+ communities in the world, New York city has a vast amount of cultural narratives and struggles around the community. The general culture of NYC is also designed in such a way that being gay is not treated as a form of disease or abnormality like in other parts of the US or the world.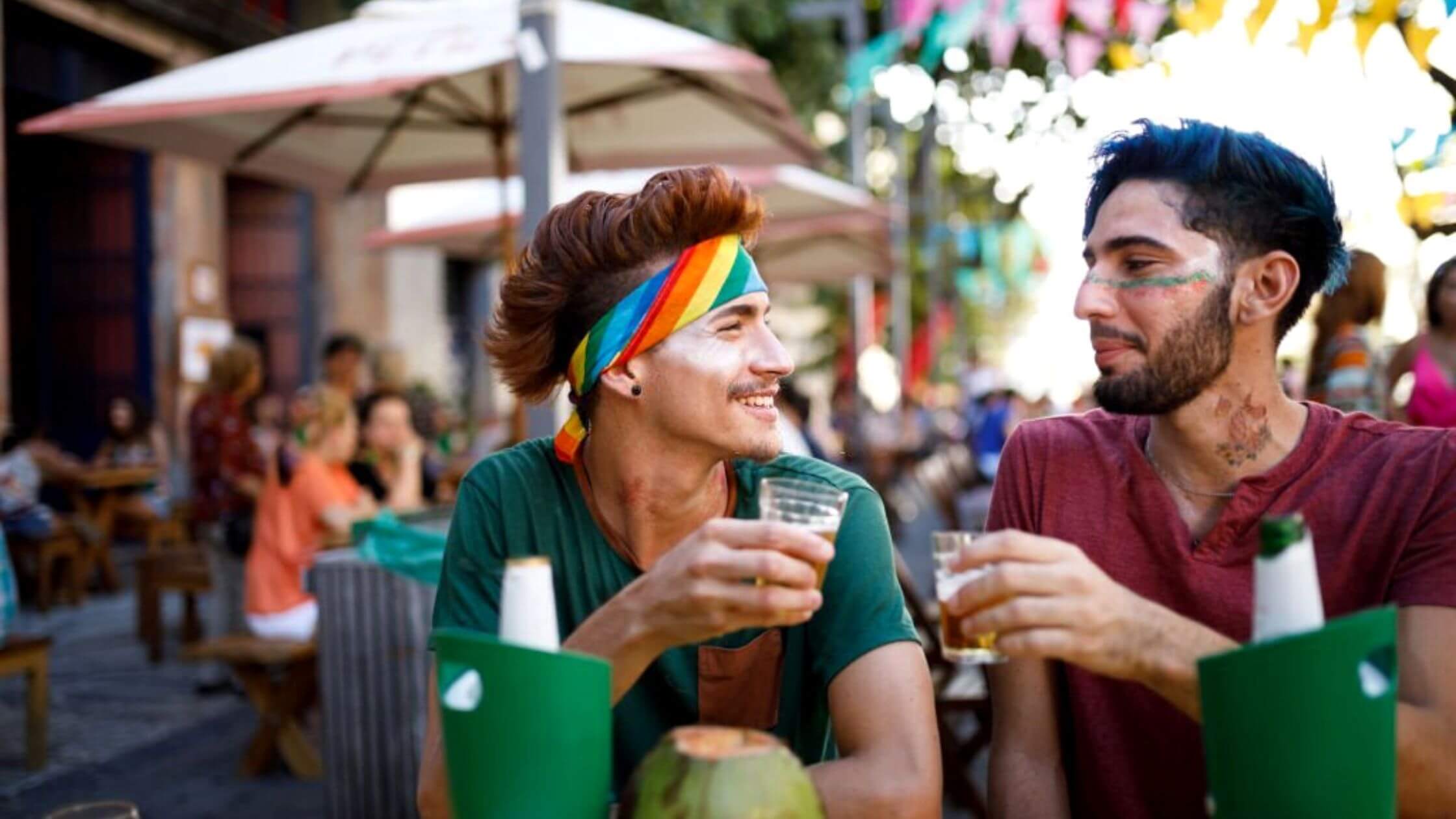 Even though the scenario is changing globally, New York stands tall as the Pride of the LGBTQIA+ community as their struggles and their freedom had their stories woven into the very fabric of life in NYC. The pride march of 2019 organized in NYC saw the presence of over five million individuals participating, asserting, and celebrating the colors of LGBTQIA+.
The Stonewall riots that happened almost 53 years before in 1969 was one of the crucial moments in the queer struggle and it started in Lower Manhattan, New York. For the first time in history, the queer community fought back against police brutality and victimization of the community.
Violence erupted in different parts of the city and the police had to finally retreat. This event is considered one of the symbols of resistance of the queer community as they came out in the open, asserted their identities, and said "Enough is enough!".
There are several old and new gay bars in NYC. Some of them are part of the rich gay history too. They have served as a solid support system and as a point of community bonding among LGBTQIA+ groups over the years.
Top 15 Coolest Gay Bars In NYC: Best Places For A Fun Night Out
1. Club Lambda Brooklyn
The black-owned bar in East Williamsburg is one of those rare places. It is run by gay couple Charles Hughes and Richard Solomon. Their first club was started in Harlem, a black-dominated area in NYC.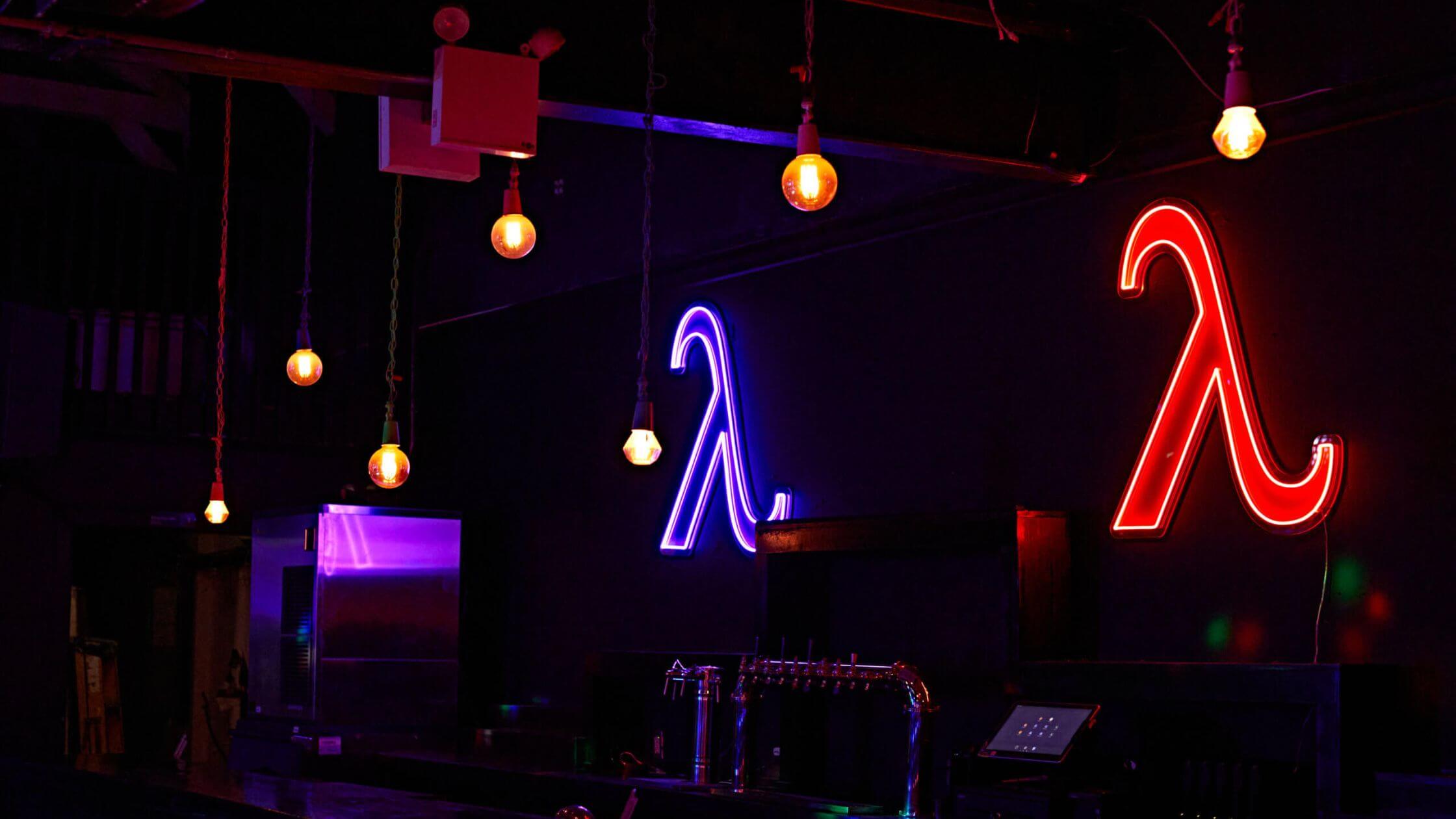 Later, when the club found success, it expanded to Brooklyn. The new location is a show stealer with neon pop lights complimenting a dark and catchy interior. There is also a sunroof that makes the daylight experience a little more toned up.
2. Barracuda Lounge
Barracuda Lounge in Chelsea, Manhattan is a bunker bar that gives a completely immersive experience for its customers.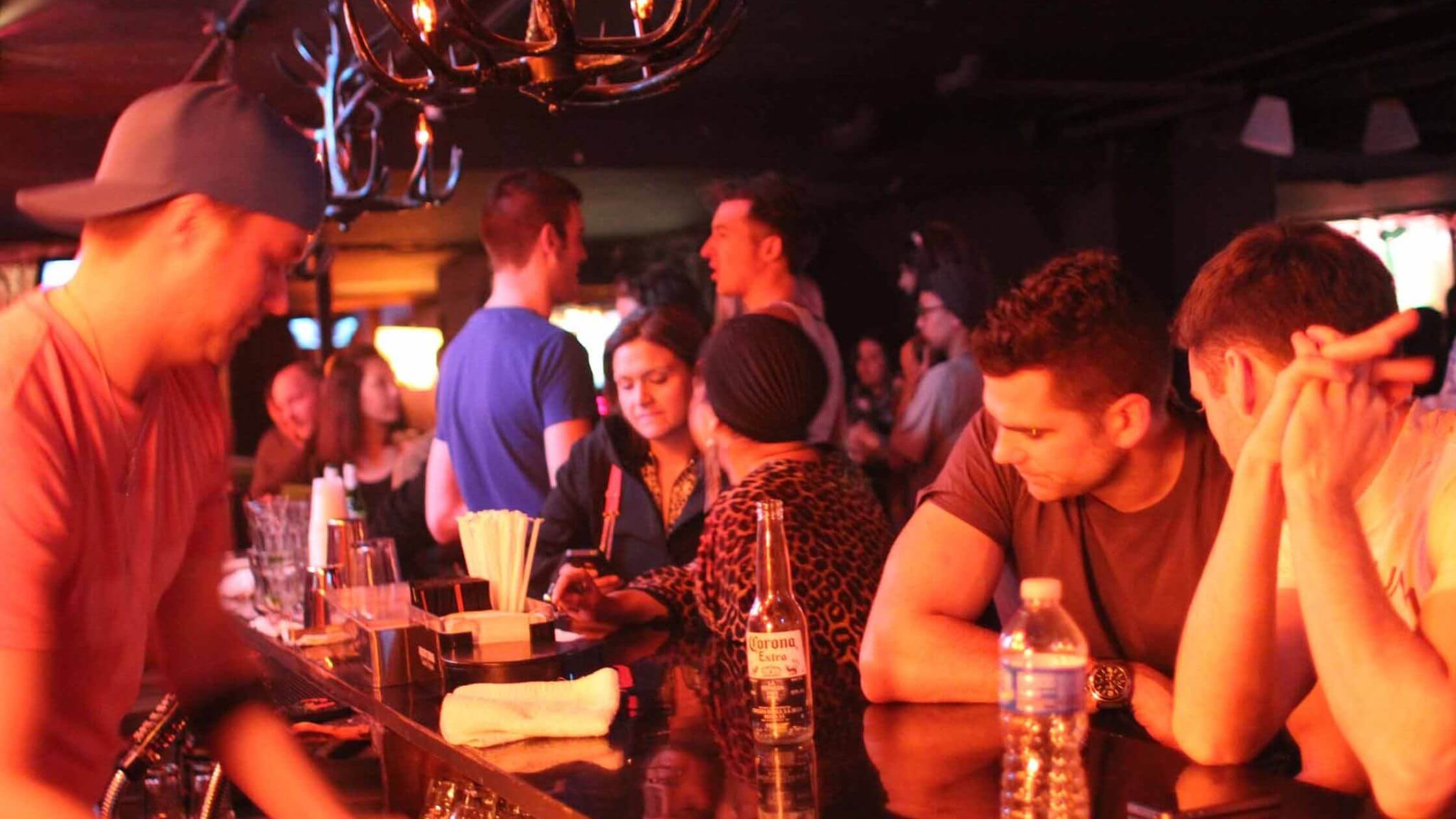 The club also has drag performances and has one of the main stages that has seen the performances of Peppermint, Tina Burner, etc. Kizha Carr, the host of Star Search, the drag competition also performed recently in Barracuda.
3. Club Cumming
Club Cummings in East Village is one of the sought-after club experiences in NYC. It's a queer club entirely dedicated to the downtown nightlife of NYC and the themes are also reminiscent of this mood.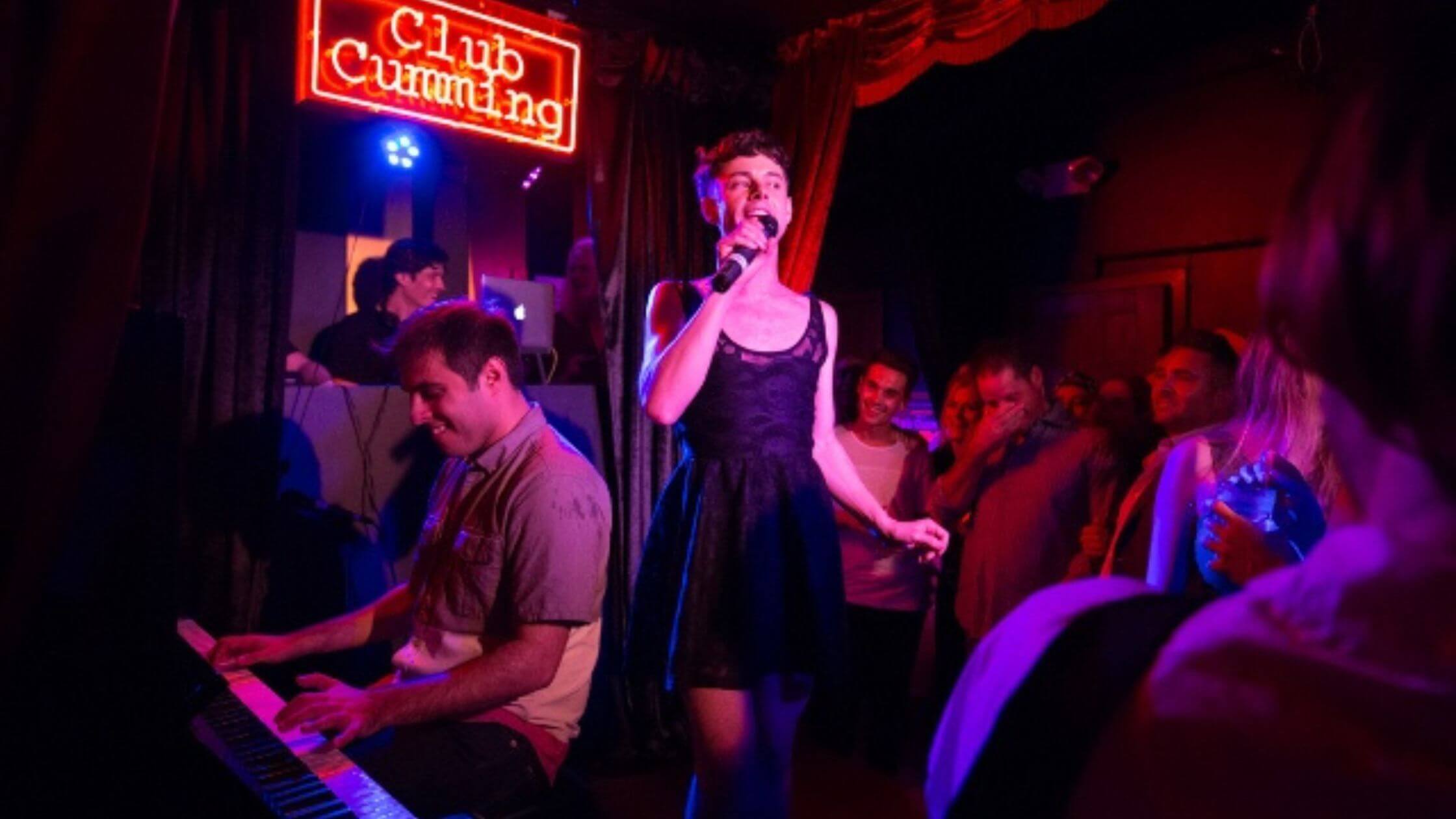 It was taken over by Alan Cumming in 2017 and it was his idea to reimagine it as a place that will take us down memory lane of the 90s. The club organizes comedy shows, cabaret, and dance parties most times of the week.
4. Branded Salon
The club is known for its country Texas experience with a vibrant setup and its cross-cuisine menu.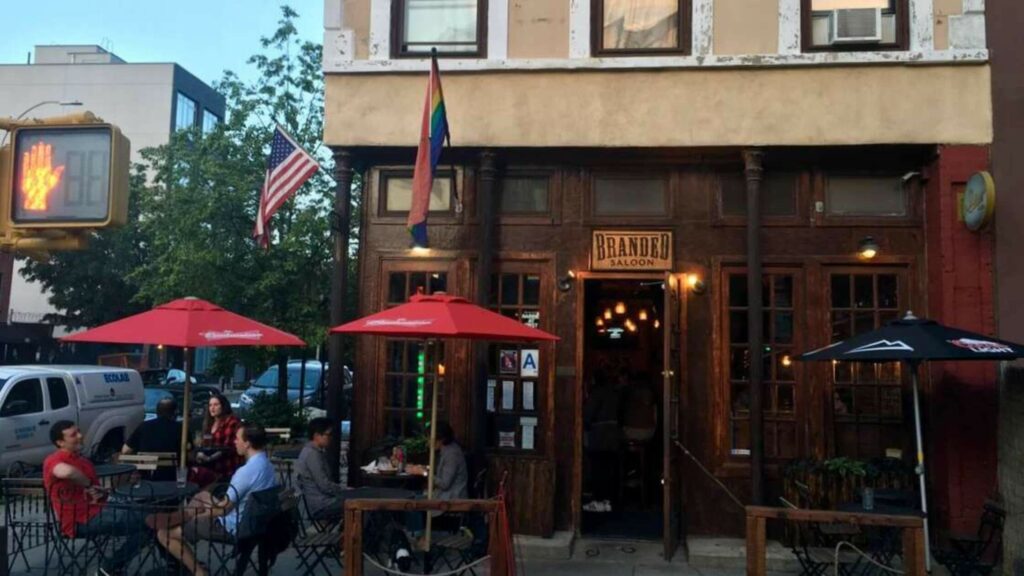 It is situated in Prospect Heights, Brooklyn, and offers an interesting array of cocktails, flavored shots, and slushies. The place is on the expensive side but definitely worth your dime if your heart is set on an Austin heartland in New York.
5. Ginger's
Ginger's was one of those iconic gay places in Brooklyn that were almost on the verge of closure during the pandemic.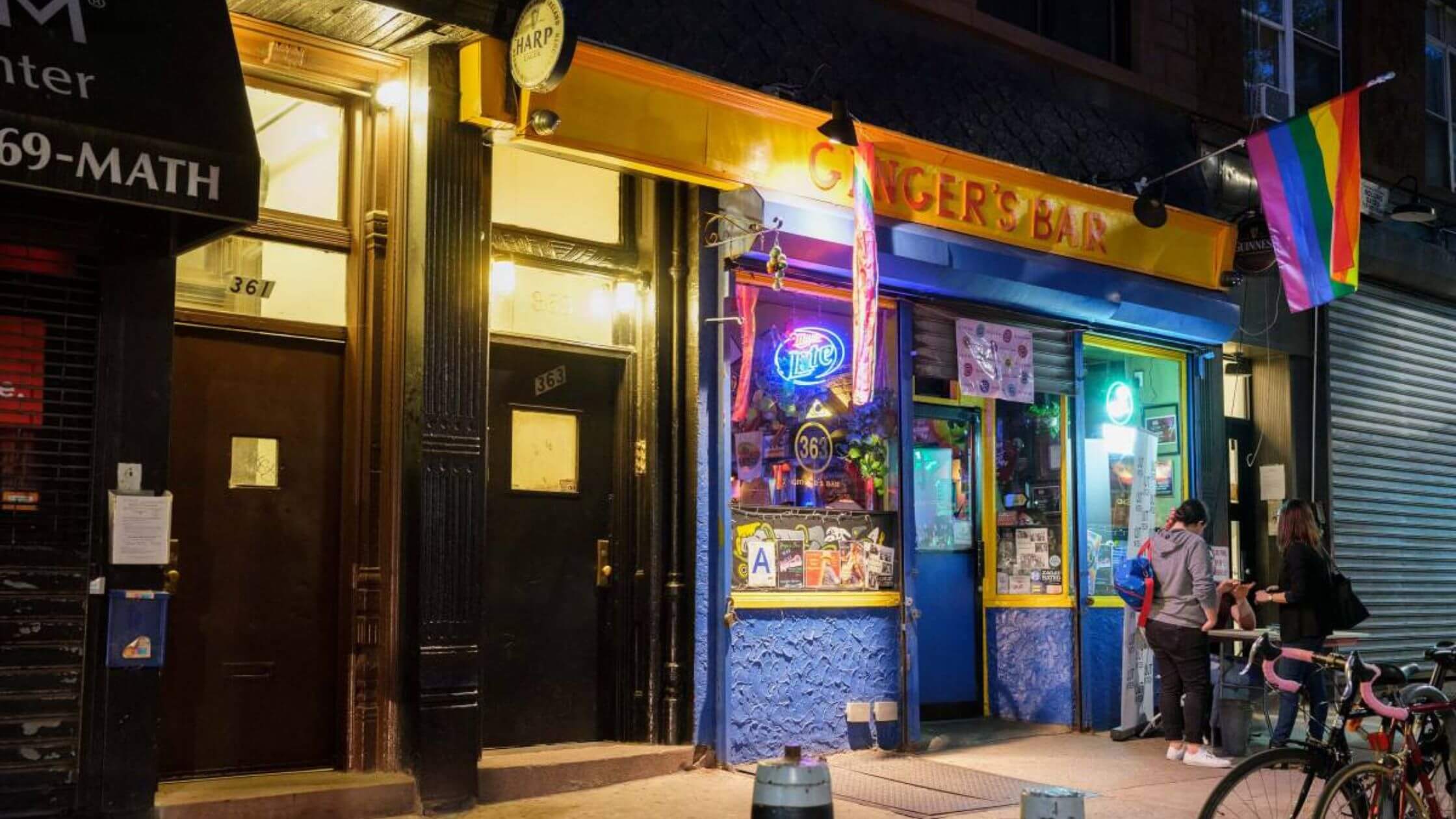 But it struck back with a bang with the help of a lot of people including a new business partner and people who donated generously for bringing Ginger's back to life.
The spirit of the place itself is the reason we recommend this old treasure as one of the best community experiences in NYC.
Check out the beautiful outdoor space, overall Irish tone, and events like poetry nights, queeraoke, etc.
6. The Good Judy
The Good Judy is where the cool queer party is. It's a funky and exciting place to hang out with your friends and couples.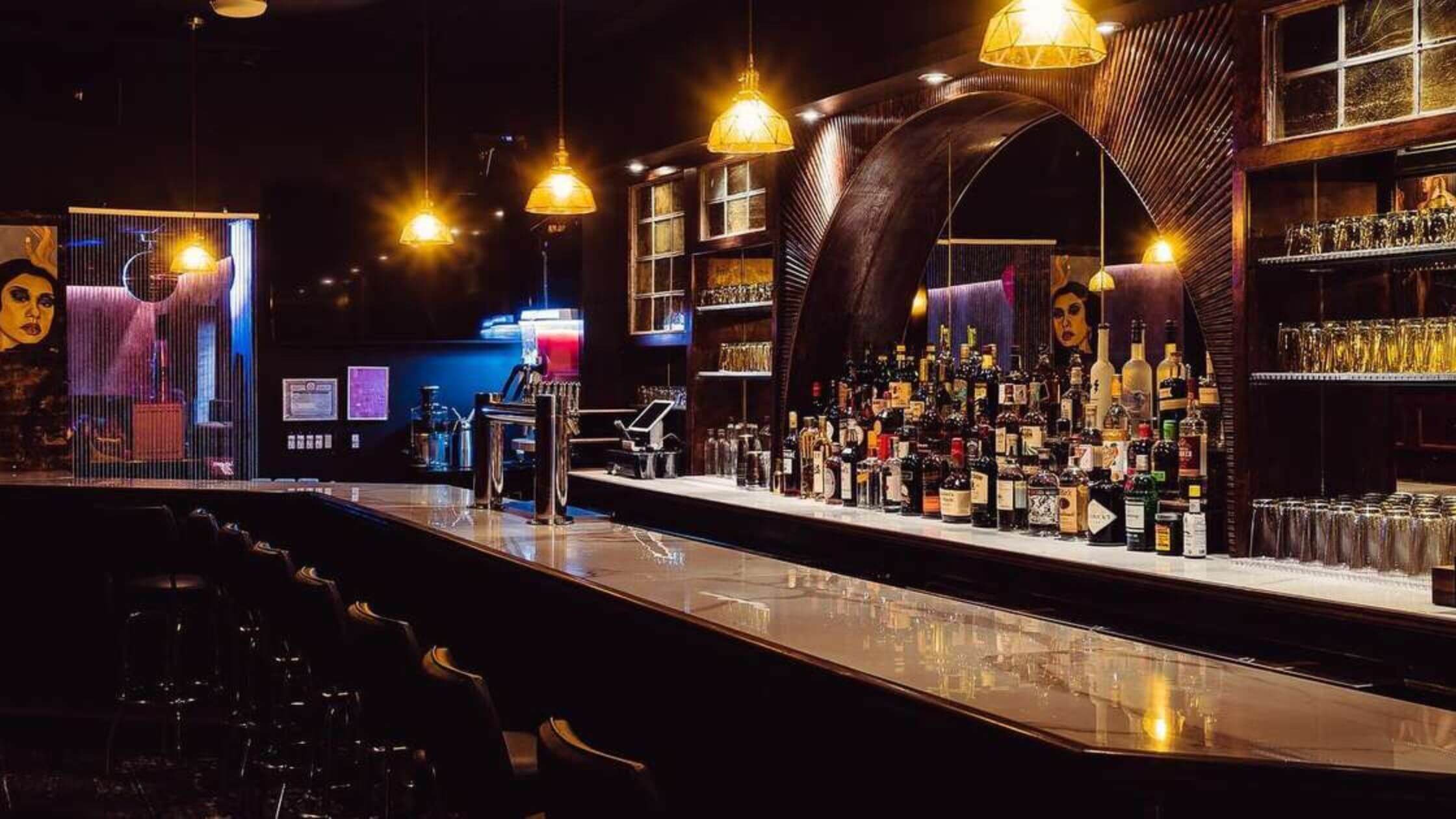 They arrange themed nights and other events which are informed through their Instagram account.
On the whole, this place in Park Slope in Northwestern Brooklyn is your destination if you are looking for some straightaway fun.
7. Albatross
Albatross is Queens' own little hangout place for the LGBTQIA+ community that is a simple, comparatively cheaper place.
It was a predominantly lesbian joint and later became a completely LGBTQIA+ place.
Their $9 cocktails are famous and they also hold drag bingo, karaoke, TV screenings, Drink and Draw competitions, etc. It's a fun place to be when you visit Queens.
8. The Boiler Room
Boiler Room in East Village, Manhattan, is conventionally more of an orthodox experience for a bar. It reminds us of the old club joint with a sober interior, pool table, and jukebox music.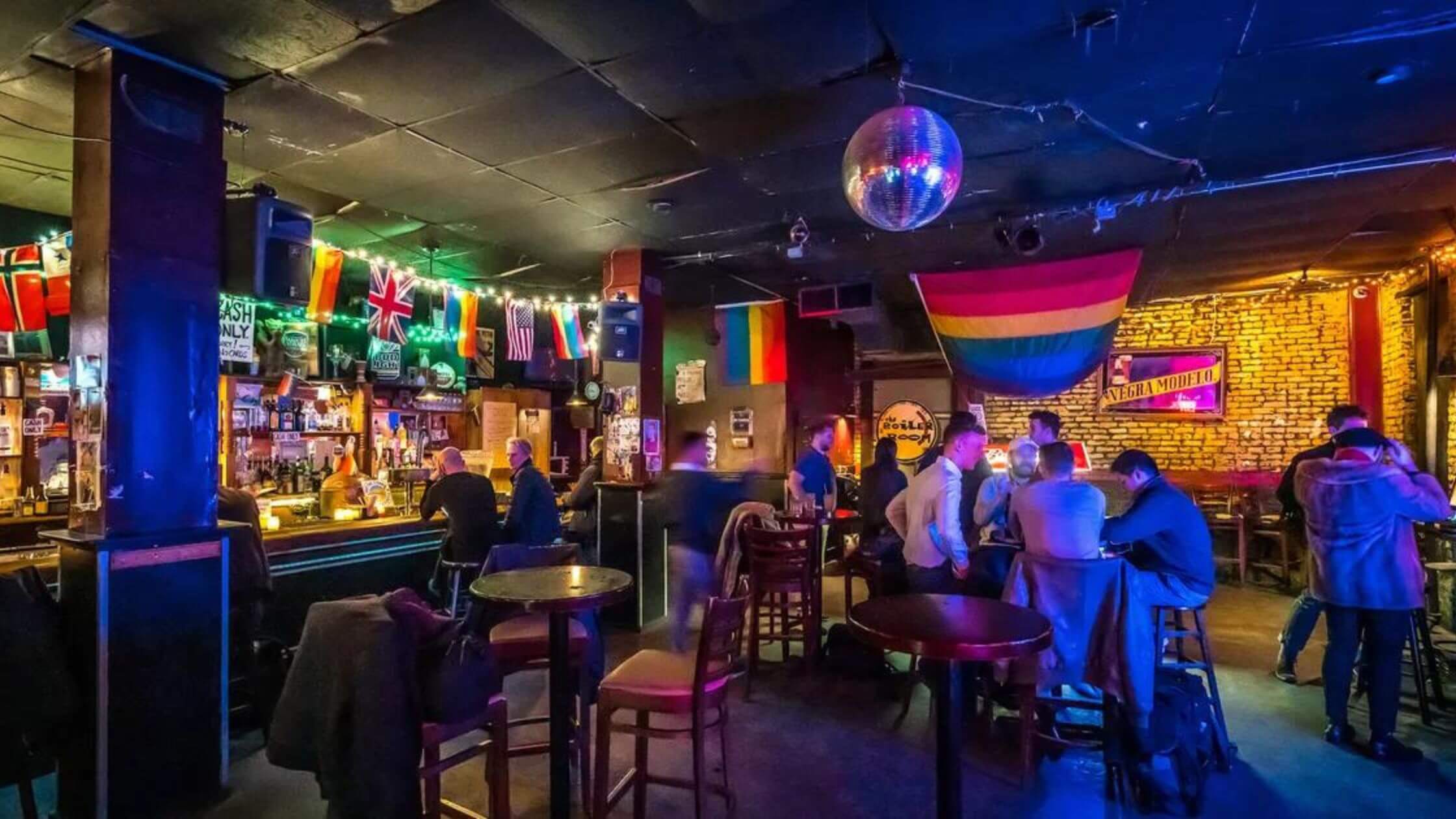 It's mainly meant for the "relax and hangout" kinda people rather than the "dance all night" kind. It's a hideout joint where you can just come and spend time without any of the usual club paraphernalia.
9. C'mon Everybody
This is a place that is run by the queer group and like its name, it welcomes everyone! It has one of the largest parties in the city with a diverse list of people belonging to different races, sexual orientations, and gender.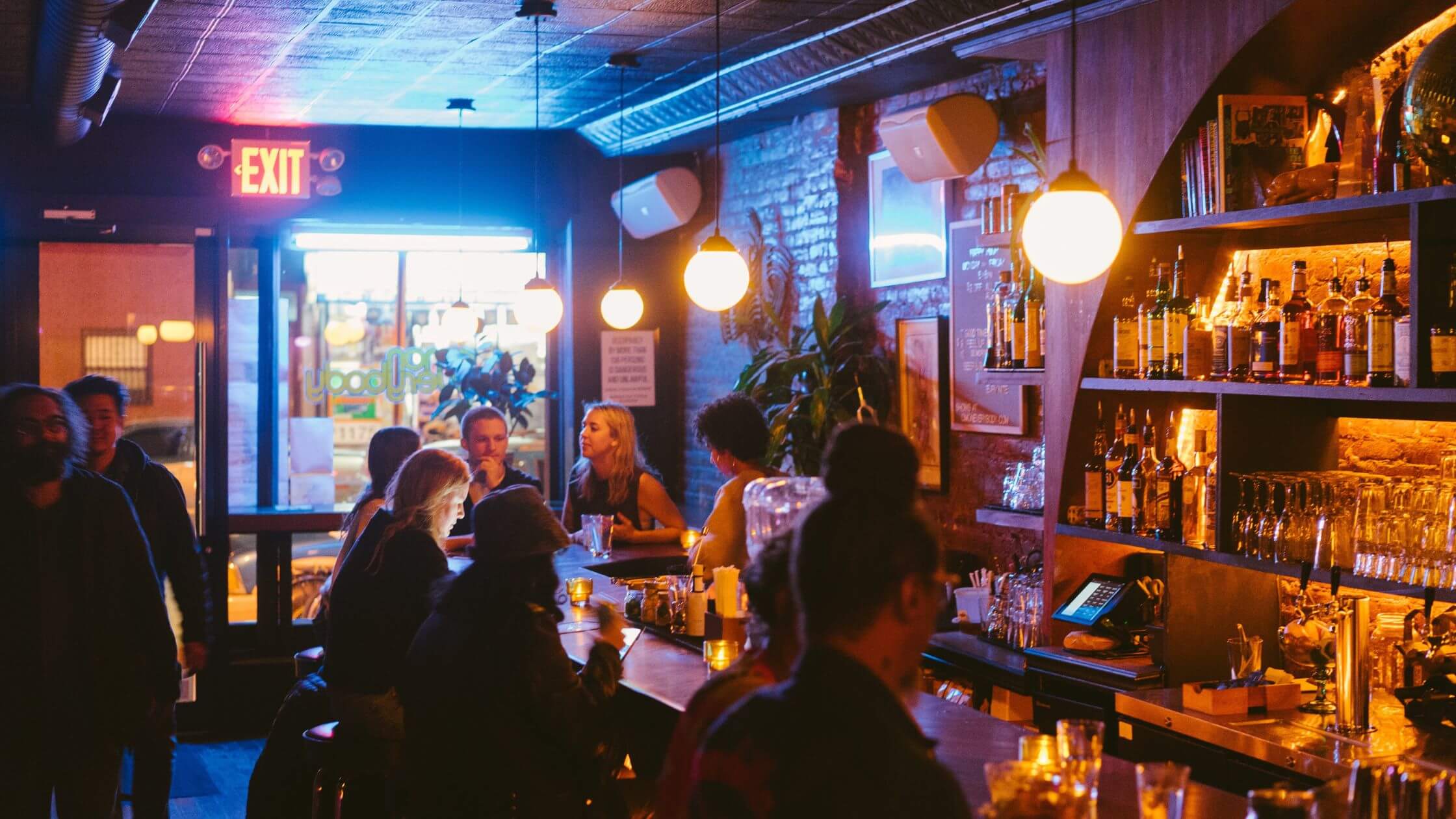 They also offer a unique menu of cocktails like the Lavender Menace, Love in Bloom (Hibiscus flavor), etc. It is situated on Bedford street, NYC.
10. Cubbyhole
Cubbyhole in West Village, Lower Manhattan is one of those last surviving Lesbian bars. It has a very rooted touch to it even with its colorful and flashy ceiling decoration.
This is a perfect place for hanging out and making friends quickly and the women are very friendly too.
Cubbyhole is one of those toned-down bars where you give more importance to conversations and chilling out rather than hardcore partying.
11. The Exley
If you are looking for some dim-lighted subtle ambiance and locally made draft beer then The Exley at Williamsburg, Brooklyn is the place to be.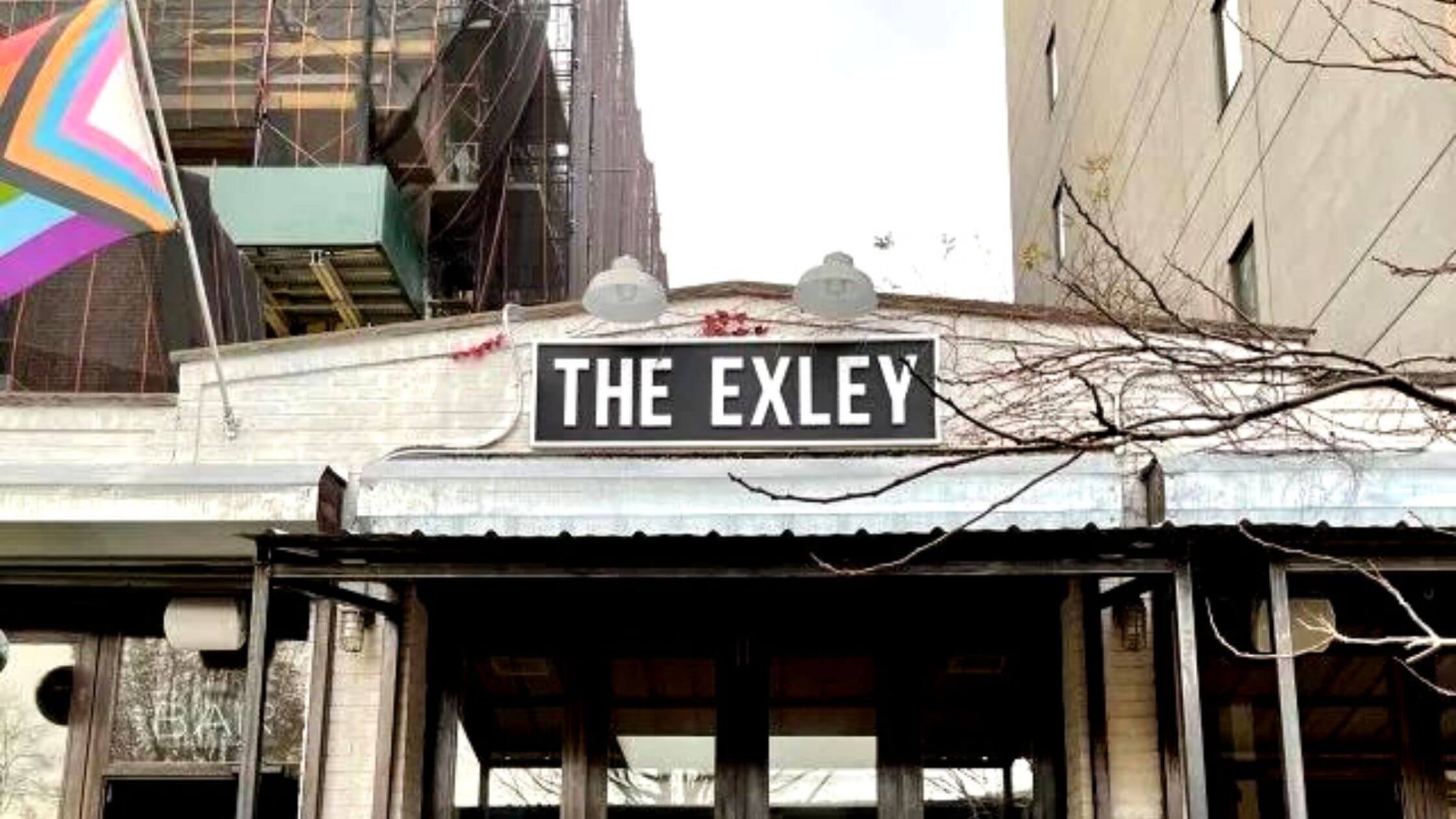 It is an LGBTQIA+ joint that most people miss out on but there is a certain charm about the place that you would definitely enjoy if you are planning to catch up with some old friends or just casually hang out.
It has got outdoor seating options as well and a good list of cocktails.
12. Pink Metal
One of the most vibrant bars to exist in the streets of Brooklyn with rose-tinted interiors and an impressive collection of signature cocktails and mocktails.
Their Berlin Mistress with shochu, Yuzu liqueur, and blue curacao are some must-try items on the menu. The happy hours run every day between 5 p.m and 8 p.m.
Also, they organize different events like drag bingo, fetish figure drawing, etc. that can be attended by following their events calendar.
13. The Deep End
The Deep End bar in Queens is more of a local-style bar that offers drinks and snacks. You get unlimited mimosas and then there are the queer parties that can go late into the night.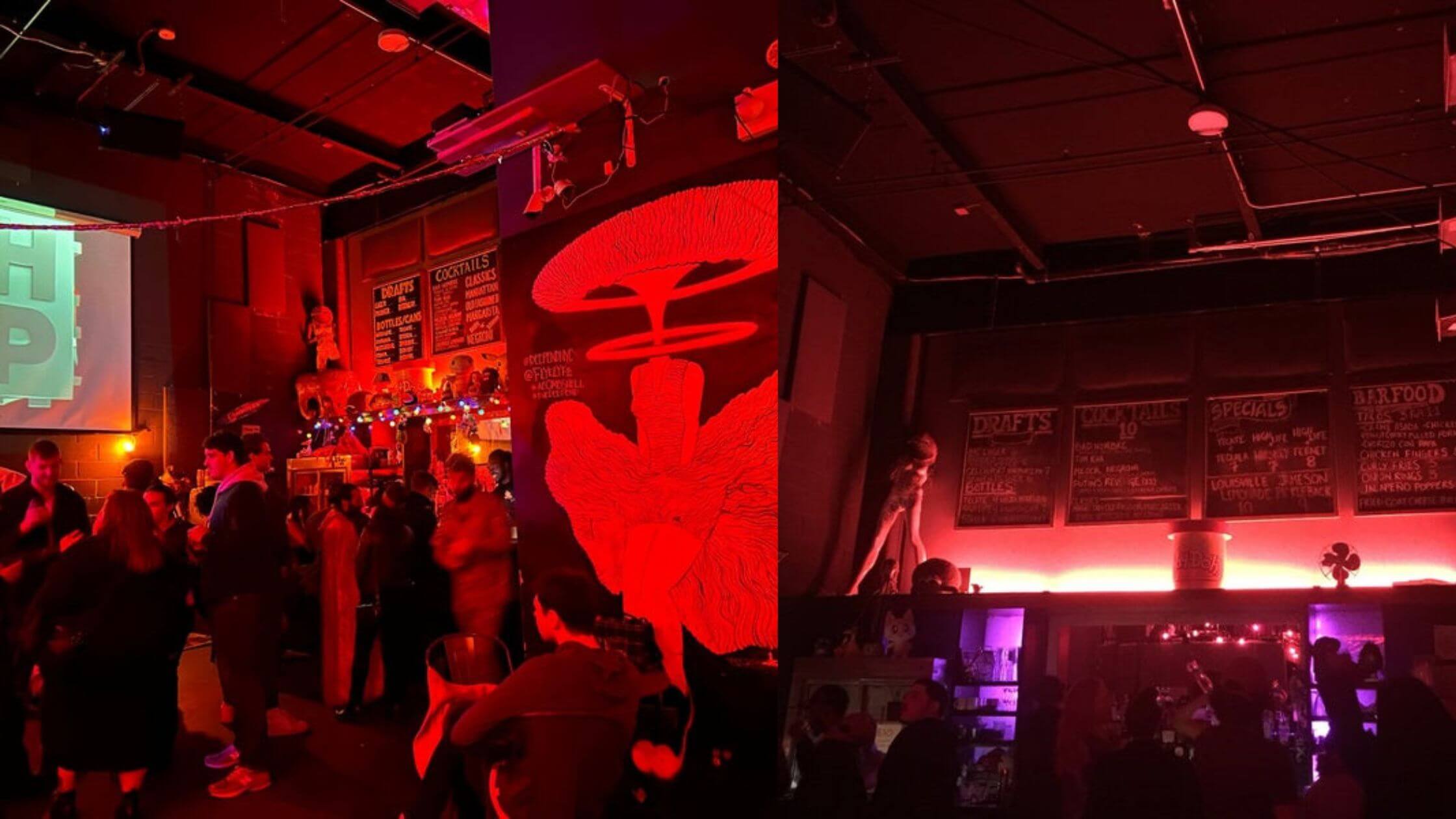 The bar has painted murals and decors on the shelves that give it an interesting vibe compared to other places. They also hold drag shows and themed night parties.
14. Julius'
Julius' at Greenwich Village, Manhattan is the oldest gay bar that started way back in 1862. It is in every way a classic bar that offers drinks and a couch with some good ol' TV entertainment.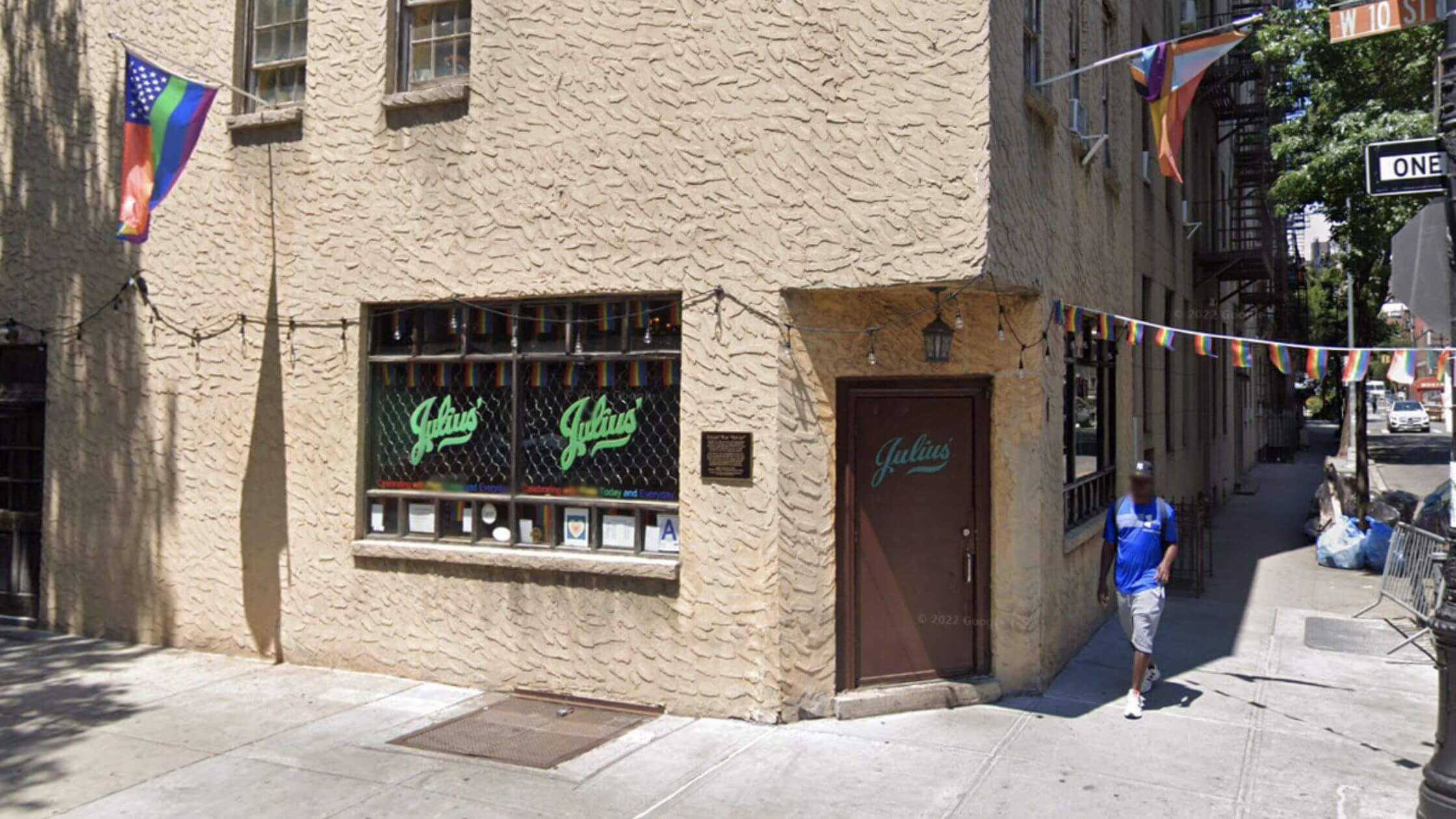 If you feel like grabbing a few drinks with your friends or even if you feel like having some alone time while your friends are partying hard at a club, this is the place for you!
The place is a timeless memoir of all the struggles and victories of the queer community that needs to be felt as an intimate experience.
15. The Stonewall Inn
Situated in the Lower Manhattan area is a place of historical significance. It is where the Stonewall riots broke out, which is considered a turning point in the history of the queer movement.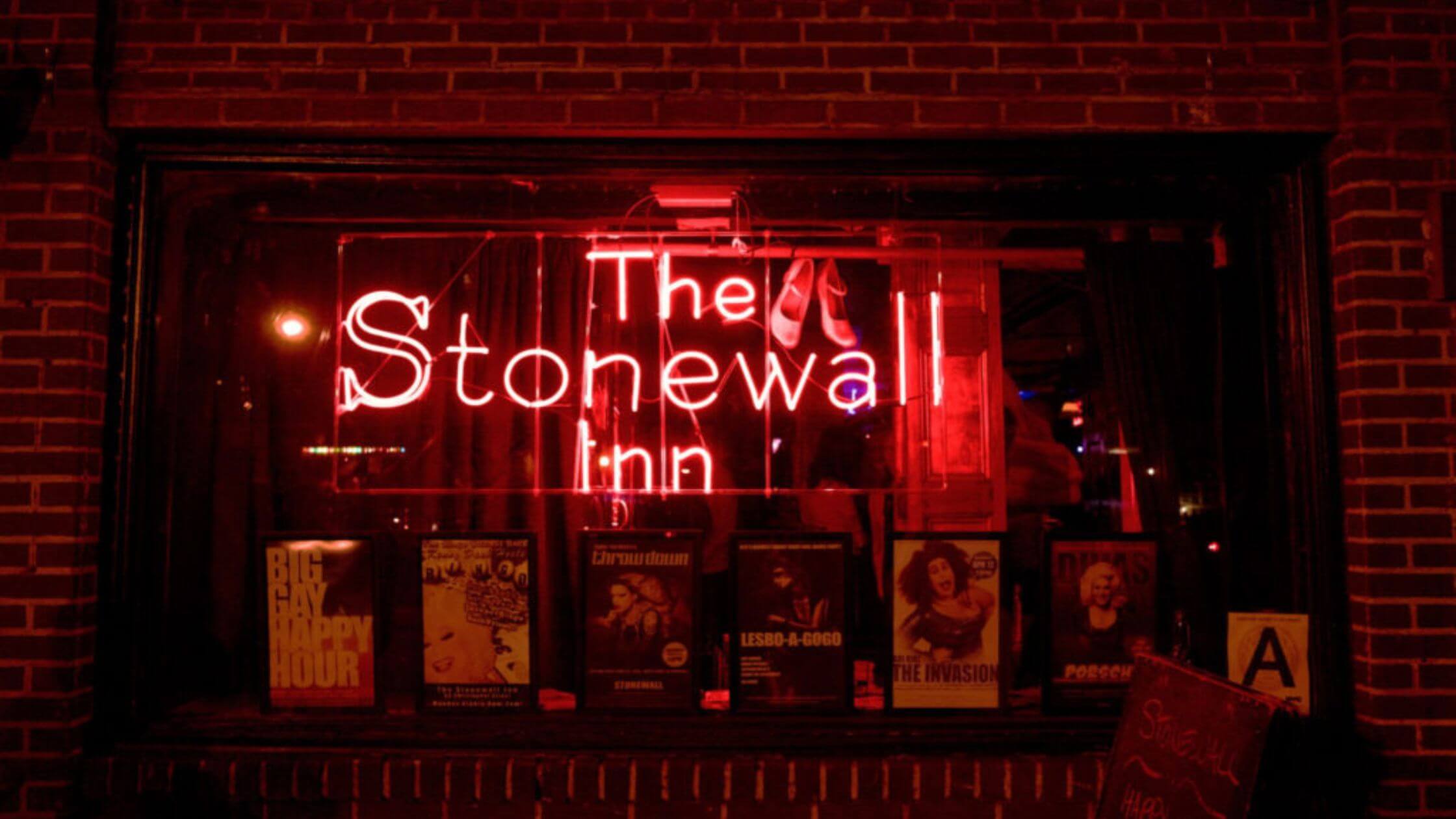 It is a bar that exuberates high energy with dancing and drinking at any of the two bars. By daytime, the place gets visited by tourists from around the world as it has been recognized as a National Historic Landmark.
Conclusion
New York City's queer culture is something to be experienced rather than read. However, this list will help you zoom down on some major joints around the NYC area. These places are all run by queer members and people who pledge solidarity with them.
So it is important to be sensitive to the people in these places. Straight people are also allowed in most places but that freedom sometimes ends up in rude remarks or insensitive actions. So it is important to know your boundaries and respect others too.
These spots are often seen as a safe space for the queer community where they socialize, create new relationships, and bond as a community. So any kind of behavior that goes against this spirit is not welcome at these places.
There are no hard and fast rules here but it depends on the basic sensibility and understanding that all are created equal and everyone has the same rights as others. There are bifurcations among queer bars too like there are gay bars and lesbian bars, and there are also common LGBTQ bars that welcome straight people.
So these branchings can also sometimes be a site for offending behaviors. It is always better to talk to a fellow queer friend to get an idea about the dynamics of these spaces. If we are not aware of them then it is always good to educate ourselves.
NYC buzzes with queer energy and everywhere you can find some events or others related to LGBTQAI+ such as queer art festivals, pride marches, sensitization campaigns, and more. If you are visiting New York or planning to relocate to this iconic city, make sure you keep your eyes and ears open for this fabulous queer spirit that will sweep you off your feet.
What we have seen in other parts of the world and in popular culture narratives is an overbearing of straight-heterosexual males and in parts of females but here you get to see a world that opens up to numerous possibilities of gender fluidity, sexuality, and freedom.
It is something that ought to become a model culture for the rest of the world and New York is at the forefront of this queer revolution that is going to spread love and the colors of the rainbow in all our hearts.
The major points in New York City that have a buzzing queer presence are East and West villages, Chelsea, Prospects Heights, and Brooklyn. Most of the bar recommendations in this article are also around these areas. Other than the ones recommended above, here are some honorable mentions.
Duplex (Greenwich, Manhattan)
Flaming saddles (Hell's Kitchen)
Industry Bar (termed as "New York's Best Gay Bar")
3 Dollar Bill (Williamsburg)