Scarlet Johansson Reveals She Was "Being Groomed" To "Bombshell" Roles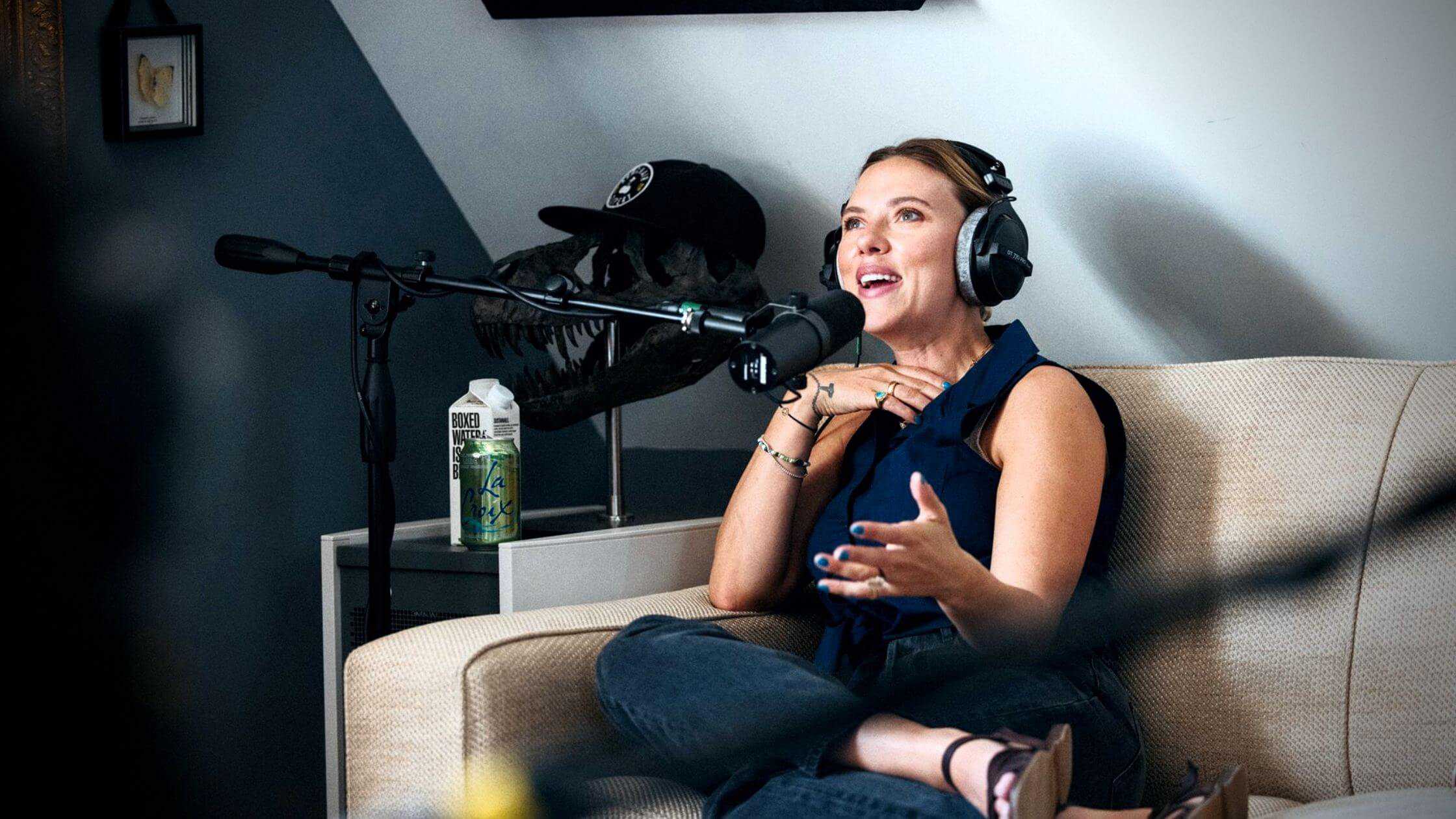 In her recent podcast on the "Table for Two", a 38-year-old actress described how she felt while she was filming her 2003 movies "Girl with a Pearl Earring " and "Lost in Translation,".
Interestingly, she revealed that in those initial years, she was only a young girl of 18 or 19. Presently, she occupies a prominent place among the top actresses across the globe.
Moreover, Johansson starred in many hit movies like
Avengers: Endgame
Black Widow
The Perfect Score, and so many more.
Fortunately, the talented artist managed to be among the highest-paid actresses in the world in the consecutive years of 2018 and 2019. The actress said she felt like she was groomed to become a bombshell actor. However, she is grateful that she managed to take control of her career, ultimately.
Scarlet Opens Up About Her Career
The actress opens up about how she felt in the film industry during her teenage years. As per the roles in movies like "Lost in Translation" or "Girl with a Pearl Earring.", the actress found herself excessively groomed and made ready to portray the characters of a sex bomb.
Moreover, she continuously found herself objectified or playing the object of male desire. Scarlet said that at the time of doing 'Girl with the Pearl Earring,' she was only 18 or 19 years old. She was entering the lovely phase of womanhood. Furthermore, she first began to learn about her desires and sexuality.
The actress, however, felt "stuck" for a while in one place in her career. And it was her agent Bryan Lourd that helped her turn things around. In her recent conversation, the actress gave credit to Bryan Lourd for helping her with her career.
Furthermore, she showed gratitude for making her get new roles. Although it would be 'easy' to keep going while the bombshell acting was 'working' and to help her seek other roles like joining Marvel as Natasha Romanoff in the 2010's "Iron Man 2".
Scarlet also received the incredible opportunity to work in "Iron Man 2". But at that time, it was very underdeveloped and over-sexualized. However, she wanted to form a relationship with Jon Favreau, whom she had worked with several times.
Learn More: Warner Bros. Action-Comedy 'Killer Vacation': Starring John Cena And Jason Momoa
Additionally, she also wished to share the screen with Kevin Feige. He was the head of Marvel, and the bombshell knew pretty well how much he was necessary for the Marvel movies.
Performances To Entertain
The actress made the audience know that even her Black Widow role in "Iron Man 2" was first written as "underdeveloped" and "over-sexualized." She worked with the director and convinced the Marvel studio people to re-work his character.
There had to be some specific changes that the team executed well. Her constant "hyper-sexualization" in Hollywood made her think that her career had ended. The actress added that she seemed to be objectified and pigeon-head by these portrayals and work.
Therefore, she believed she was not getting offers for performing the role she always wanted.
The actress may have won many awards for her performance in hit movies, which may appear to be accessible in the eyes of audiences. Still, according to her recent podcast, her early life as an actor was not that easy.
She had to face certain roles in movies that she was uncomfortable with. But the world today knows her for her brilliant performances which fetched her so many awards.
After her appearances in movies like Marvel Cinematic Universes as a Russian spy turned Avengers Natasha Romanoff or Black Widow, the standalone film for over a decade, she took out some challenging roles in movies like "Jojo Rabbit" and "Marriage Story."
Scarlet Johansson has received a Tony Award and a British Academy Film Award. Scarlet's last appearance on screen was in Marvel's 'Black widow' in 2021, and her next appearance will be in Wes Anderson's star-studded film 'Asteroid City.' The movie will release in late 2022 or early 2023.